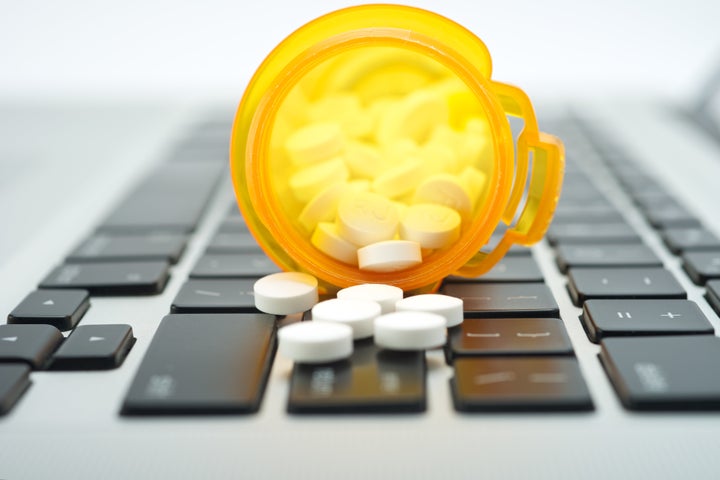 For years, the internet has made it possible for Americans to fill their prescription medications in other countries at significantly lower cost.
Patients who rely on drugs to treat chronic conditions ― from asthma to high cholesterol to arthritis pain ― are at the mercy of drugmakers who can charge whatever price they want. This is because the U.S. doesn't have any laws or regulations in place to prevent or limit the amount of money a pharmaceutical company can charge for its medications.
"Safe and affordable access to medications is a right, not a privilege."
Faced with increasingly high drug prices, for years millions of Americans have turned to international sources for their daily prescription medications. In particular, many people safely purchase their daily prescription medications from licensed Canadian pharmacies at considerable savings. These pharmacies display available medications on their websites, American patients call in their prescriptions, and the pharmacies then ship the medications to the U.S.
Recently, my colleagues and I at the Campaign for Personal Prescription Importation conducted an online survey of nearly 2,900 Americans who get their medications from Canadian pharmacies. About 98 percent of survey respondents said they believe ordering prescription medications from a Canadian online pharmacy is a safe option and would recommend the practice to family and friends.
There are of course legitimate safety concerns when it comes to filling prescriptions with online pharmacies, as not all online pharmacies are alike. The Food and Drug Administration warns against "rogue online pharmacies," which rarely (or never) require a valid prescription, fill more than a 90-day supply at a time, and generally do not employ or require a pharmacist to oversee dispensing. It's critical that consumers know to avoid these outlets and how to find a trusted, legitimate pharmacy.
At CPPI, we recommend patients only purchase medications from websites that have been vetted by the Canadian International Pharmacy Association or PharmacyChecker, for example.
"Many 'American-made' brand name prescription drugs are manufactured in other countries and then imported into the U.S."
The U.S. government has repeatedly shown it is incapable of fixing this country's prescription drug pricing problem. Lawmakers face intense resistance from pharmaceutical manufacturers who regularly contribute to political campaigns ― and who aim to maintain their high profits at the expense of patients. Congress and state legislatures have put forth options to address our country's absurdly high drug prices, but most proposals will take years to implement, if they move forward at all.
In the meantime, too many Americans forgo the prescriptions they need because they can't afford them. As such, federal legislation is needed to ensure full ― and legal ― access to safe, affordable daily prescription medications from legitimate, licensed Canadian pharmacies. We need Congress to create a process for vetting and approving online pharmacies and assure Americans the medications they are ordering from these outlets are safe and effective.
Safe and affordable access to medications is a right, not a privilege. And medication importation is already a daily reality for many Americans. The time is now. If lawmakers act on this issue, Americans suffering from the high cost of prescription drugs will finally get some relief.
Tracy Cooley is executive director of the Campaign for Personal Prescription Importation.
Popular in the Community