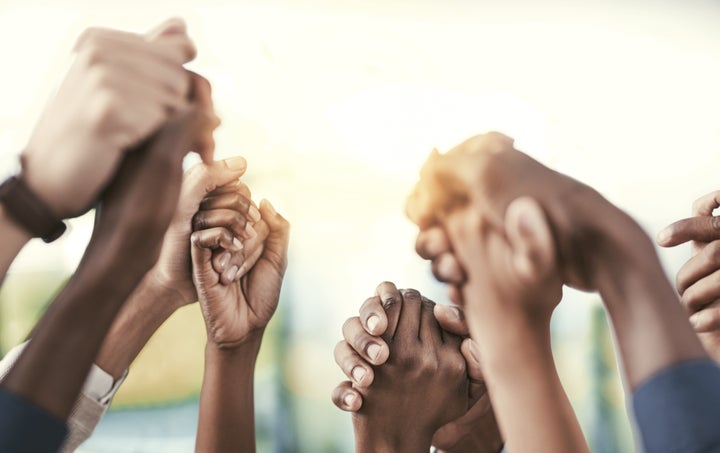 Just days after the world celebrated International Women's Day, here in the U.S. we now commemorate National Women and Girls HIV/AIDS Awareness Day, which is dedicated to encouraging all women to get tested and, if necessary, treated for HIV.
To properly discuss HIV rates among women and look forward to solutions, we need to first look at some of the "whys." Why are so many women being diagnosed with HIV? Why are transgender women disproportionately affected by the HIV epidemic? Why do Black transgender women specifically experience the highest incidence and greatest risk of contracting HIV?
And, perhaps most importantly, why aren't ALL women joining together on a unified front to confront the status quo and change current HIV trends?
We are a stronger force when working together than we are when working apart.
First, let's make one thing clear: Transgender women are women, and we face more societal challenges than most people could ever imagine. These challenges put us at increasing risk of poverty, homelessness, discrimination, violence and HIV infection. And if you're a Black or Brown transgender woman, you have to fight even harder just to stay even. (Sounds like every Black woman's story, doesn't it?)
We use the term cisgender to describe women whose gender identity is the same as it was assigned at birth. The term transgender describes people whose gender identity is different from the one they were assigned at birth.
As a Black transgender woman and health provider living in the South, I know firsthand how intricately women's lives are connected, particularly as it pertains to HIV. Cis and trans women eat at the same restaurants. We see the same movies ("Wakanda forever!"). We shop at the same stores, and we date the same men.
Yes, we date the same men. Does that surprise you? Heterosexual men are by definition gynosexual, which means they are attracted to women and femininity. And transgender women are women. It follows that, if our male heterosexual partners are attracted to women, this includes transgender women.
And this, right here, is why we all must work together in the fight against HIV, because no woman should believe that she has zero risk of contracting HIV.
In my work, I see a very different perspective of the HIV epidemic. Southern women are sometimes too polite to inquire about a partner's HIV status. We can be too trusting to insist on regular HIV and STD testing. We might be too naive to think the man having unprotected sex with us has unprotected sex with someone else, too.
At Positive Impact Health Centers, where I work, we hear stories of down-low baby daddies and cheating husbands, sure. But we also hear stories of monogamous couples in which neither partner has ever been tested for HIV before. We hear about women in their first trimester who learn about their new pregnancy and a new HIV diagnosis at the same time. We hear about women who barely speak English but now have to learn how to manage VIH (HIV in French) or SIDA (HIV in Spanish). We hear about women who were promised the moon and stars, but instead got gonorrhea and syphilis. And far too many Black and Brown women are testing positive for HIV.  
Women cannot allow ourselves to go through life as victims. If we want to live healthy and happy lives ― with or without HIV ― we have to take control of our destinies both as a community and as individuals. That means consistently and correctly using traditional and female condoms to prevent HIV and STD transmissions. That means requiring more from our partners and holding them accountable for their actions. That means having those intimate conversations with our partners in a nonjudgmental way. That means making HIV and STD testing a regular part of our sexual routines.  
No woman should believe that she has zero risk of contracting HIV.
We need to ensure all women make HIV testing part of their sexual health and, if a woman finds out she has HIV, we need to ensure she is provided everything she needs to take care of herself and her family. This includes comprehensive HIV care, access to safe and affordable housing, support services and case management. This also includes transgender-specific health programs and services, access to hormones and other support services. These services will help all women living with HIV improve the quality of their lives and experience better health outcomes.
HIV is no longer a death sentence, and it's preventable. And for those living with HIV, it's also treatable. We cannot allow women and girls to needlessly suffer simply because they don't know their HIV status or don't have access to proper care.
Ladies, we have to stop further dividing ourselves into smaller and smaller separate groups. We are a stronger force when working together than we are when working apart. As women, we must do our part today, on National Women and Girls HIV Awareness Day, and throughout the entire year to protect ourselves, our families and each other.
Ms. Tori Cooper is a prevention specialist at Positive Impact Health Centers in Atlanta.
Calling all HuffPost superfans!
Sign up for membership to become a founding member and help shape HuffPost's next chapter