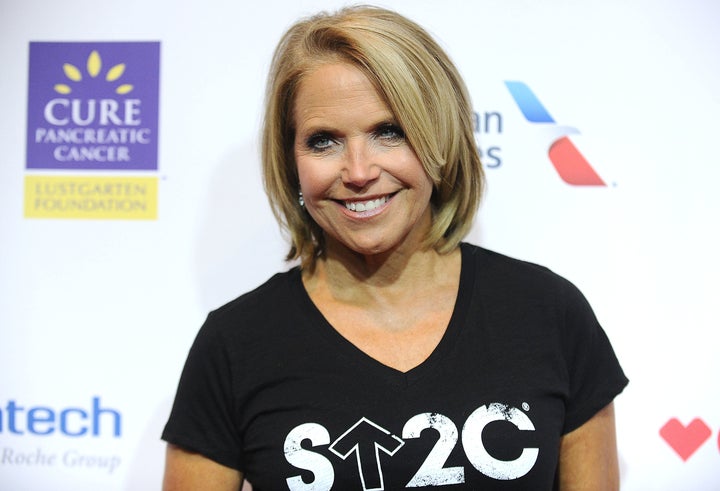 Sadly, it's a story we both know by heart.
Jay Monahan, a devoted husband, father and deeply intelligent man, was diagnosed in April 1997. He died nine months later, at 42 years old, on a cold day in January.
Peggy Prescott, a lioness of a mother who worked tirelessly to support her three boys, died in November 2013, 15 months after her diagnosis, at 52 years old.
They each left a legacy of love and indelible memories, but Jay didn't live to see his daughters' prom nights and graduations. Peggy didn't live to see her son's dream ― playing for the Dallas Cowboys ― come true.
It is for them, and for millions of families like ours, that we stand together to share life-saving information.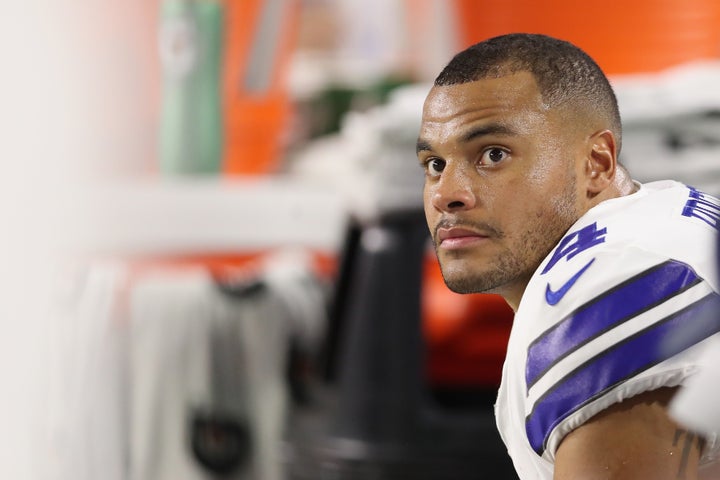 Since then, through the Entertainment Industry Foundation's National Colorectal Cancer Research Alliance, EIF's Stand Up To Cancer division and other advocacy groups, many more celebrities, athletes and influencers — as well as lots of "regular" people — have shared their own stories, urging us all to get screened.
We have moved the ball way downfield, but we haven't reached the goal line yet. Colon cancer is beatable in 90 percent of cases when detected early, and is often entirely preventable with appropriate screening.
Next, the bad news: Screenings should begin at age 50, but at least one-third of people 50 or older ― an estimated 38 million Americans ― are not getting tested as recommended. (For African-Americans, who experience a higher incidence and death rate, many experts believe testing should start at age 45.)
Furthermore, there has been an alarming increase of colorectal cancer in people under 50. The reasons are unclear, but one frequent problem is a delay in diagnosis. Too many doctors have chalked up the symptoms to hemorrhoids or other intestinal or gynecologic ailments, perhaps believing the patients are "too young" for colorectal cancer.
Screening rates are starting to rise again, but we need to do better and to act with urgency. More than 20 years after Jay's death and nearly five years since Peggy's, we call on the nation: Get your butts to the doctor.
To show you how it's done, we recently recruited a new member of the 50-plus club: Jimmy Kimmel. Almost two decades after the world saw the Couric Colon, Kimmel agreed to bare his on ABC's "Jimmy Kimmel Live" to demystify the procedure and encourage others to talk to their doctors.
The time is now for all of us to follow these simple steps: Get screened if you are 50 or older, and talk to your doctor sooner if you have a family history of colorectal cancer or even polyps. Know the symptoms, including rectal bleeding, abdominal pain and unexplained fatigue or weight loss, and see your doctor immediately if you experience them — regardless of your age. Finally, spread the word to the people you love.
Nothing can take away the loss we still feel, but we have also experienced the joy of hearing from fans and viewers who say they got tested because our stories moved them and convinced them to see their doctors.
When Peggy died, she left her boys with these three words: "Faith. Fight. Finish."
We have faith that, together, we will finish this fight. And we will win.
Katie Couric is a journalist and cancer advocate. She is a co-founder of The Entertainment Industry Foundation's National Colorectal Cancer Research Alliance and Stand Up To Cancer.
Dak Prescott is the Dallas Cowboys' quarterback and a Stand Up To Cancer "ambassador" in the fight against cancer.
Popular in the Community