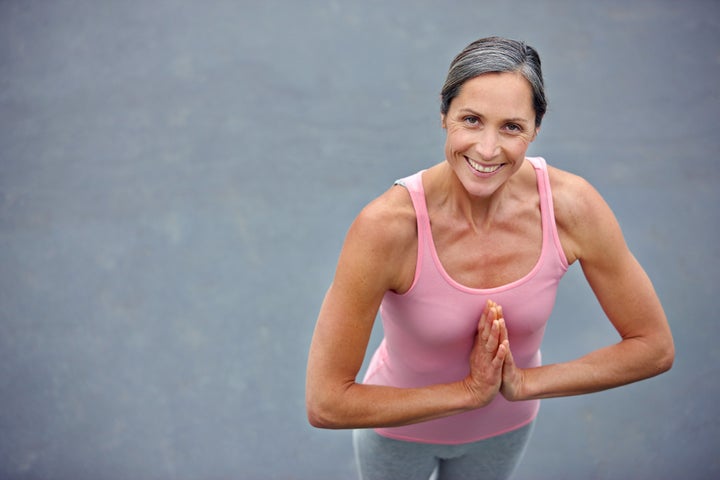 White women in yoga pants will not save the Democrats, and they won't save American democracy.
Some new data suggest that the demographic of older, white, college-educated, suburban women has been politically energized by opposition to President Donald Trump. The research, by historian Lara Putnam and sociologist Theda Skocpol, focuses on such women because their political practices have most changed under Trump, said Putnam and Skocpol. "The grassroots are leaning in," they write in the journal Democracy. "Sociologically, what we are witnessing is an inflection point — a shift in long-standing trends — concentrated in one large demographic group, as college-educated women have ramped up their political participation en masse."
That research is part of a rapidly coalescing new conventional wisdom: These are the women who will redeem America. A.B. Stoddard, an editor and a columnist at RealClearPolitics, recently argued on CNN that "white, college-educated women are key to Democrats' chances this year, and they're hoping they can get them out." These white women are the imagined saviors to whom New York Times columnist Michelle Goldberg referred in a recent column, titled "Women Might Save America Yet." In her effusive praise for the women she profiles, she writes, "It's too soon to tell whether America will survive Trump in any recognizable form. But if it does, it will be because women ... have realized that no one is coming to save democracy for us, and they have set out to rescue it themselves."
The focus on college-educated, older, white women has prompted some to refer to this group by the demographic catchphrase "the yoga vote." While the folks at FiveThirtyEight dislike the term because it lacks a certain precision, it is beginning to show up in political discourse. Rep. Tim Ryan (D-Ohio) is saying that he will run for president in 2020, and his strategy includes winning the yoga vote. Yoga voters are the new soccer moms, but I appreciate the term for its je ne sais quoi blend of white femininity and cultural appropriation.
"Yoga voters are the new soccer moms, but I appreciate the term for its je ne sais quoi blend of white femininity and cultural appropriation."
Relying on the yoga vote is a misguided strategy for Democrats hoping to win back the House and Senate in the midterms and the White House in 2020. The fact, is white women have an abysmal track record. From suffrage right through to the 2016 election, white women have demonstrated that they are primarily interested in protecting themselves and advancing their own political goals.
Consider the fight for women's suffrage, led by Elizabeth Cady Stanton, who was a liberal racist. She embraced abstract ideals of equality yet characterized black men as "Sambos" and incipient rapists. It wasn't just that she held abhorrent views; those views shaped the movement she led, which was a movement for women's rights ― but only for some women. She sold out African-American women and abandoned their push for suffrage when it became clear that including them would keep white women from winning the right to vote. Her solidarity was selective, and she set a precedent that white women follow to this day.
From the time they won suffrage for those women they deemed worthy of it, white women have served as the vanguard of white supremacy, even as they demanded more equity for themselves. In the 1920s, when the Ku Klux Klan was resurgent, white women helped build the organization while demanding property rights and legal protection against domestic violence for themselves. They endorsed political candidates who would uphold "prohibition, restricted immigration, [and] white supremacy," according to Linda Gordon's new book, The Second Coming of the KKK.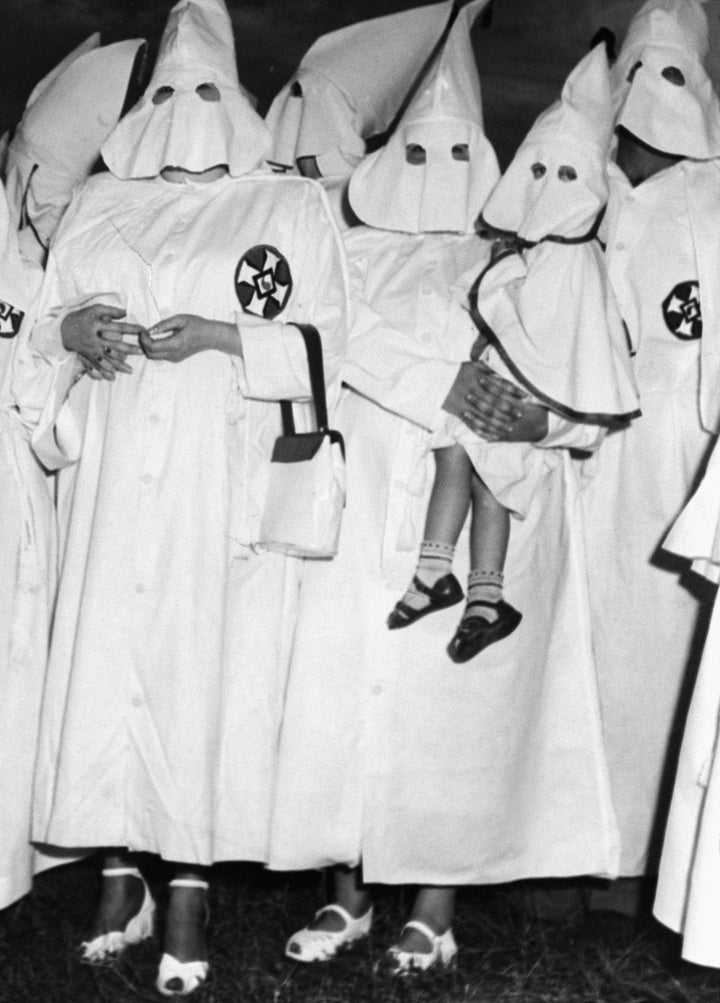 In the middle of the last century, as the civil rights movement grew and succeeded in toppling legal segregation, white women emerged as leaders of the resistance to integration. As Elizabeth Gillespie McRae documents in her recent book Mothers of Massive Resistance, white women did the work of justifying the racist regime of Jim Crow through the cultural work of columns, textbooks and speeches that affirmed the "fiction of a content black population in need of white oversight." White women may not have been the most visible public faces of the Jim Crow order, she writes, but they were "segregation's constant gardeners."
A few decades later, white women would become central to the white power movement, which began in the mid-1970s and culminated in the Oklahoma City bombing in 1995. In her book Bring the War Home, historian Kathleen Belew details how the protection of white femininity formed the core of that movement and how white women worked to broaden the appeal of the cause. Assessing those three books for Boston Review, historian Stephen Kantrowitz observes that white women's involvement in white supremacy "is not disconnected from the fact that a majority of white women voted for Trump." It can still be difficult, he continues, "to take this a step further and acknowledge that feminism is not a strictly left phenomenon." White women can and do use feminism help further white supremacy.
White women have historically shown up and shown out in the political sphere ― sometimes on the left and sometimes on the right but usually on the side of white supremacy. Given that, the insistence that college-educated white women are the demographic that will save the Democratic Party is ahistorical and unearned.
The excitement about the yoga vote masks a continuing problem for Democrats: white women without a college education. Strong support from these blue-collar white women was crucial to Trump's victory in 2016, so before we get all starry-eyed about how women will save us, let's be clear about which women. In fact, it's black women who are the most loyal Democratic voters, and all the excitement about the yoga vote is yet another way to alienate those voters.
"The insistence that college-educated white women are the demographic that will save the Democratic Party is ahistorical and unearned."
Contrary to Putnam and Skocpol's yoga vote inflection point, the real inflection point would be if white women's political participation led them to form coalitions with black, Latinx, Asian and indigenous people, cisgender and transgender people, able-bodied and disabled people. One way for this to happen would be for the (mostly) white women who are galvanized to protest the separation of families at the border to connect that to black women's decadeslong effort to end mass incarceration, which also separates families.
I would be more optimistic about the yoga vote if I didn't know the history of white women, if I didn't know how many times they have failed to show solidarity with other women and taken care of themselves instead. As Audre Lorde writes in a 1984 essay to her white feminist sisters, "You fear your children will grow up to join the patriarchy and testify against you, we fear our children will be dragged from a car and shot down in the street, and you will turn your backs upon the reasons they're dying."

Jessie Daniels is a professor at the City University of New York and the author of the forthcoming book Tweetstorm: The Rise of the "Alt-Right" and the Mainstreaming of White Nationalism.
Support HuffPost
The Stakes Have Never Been Higher
Popular in the Community