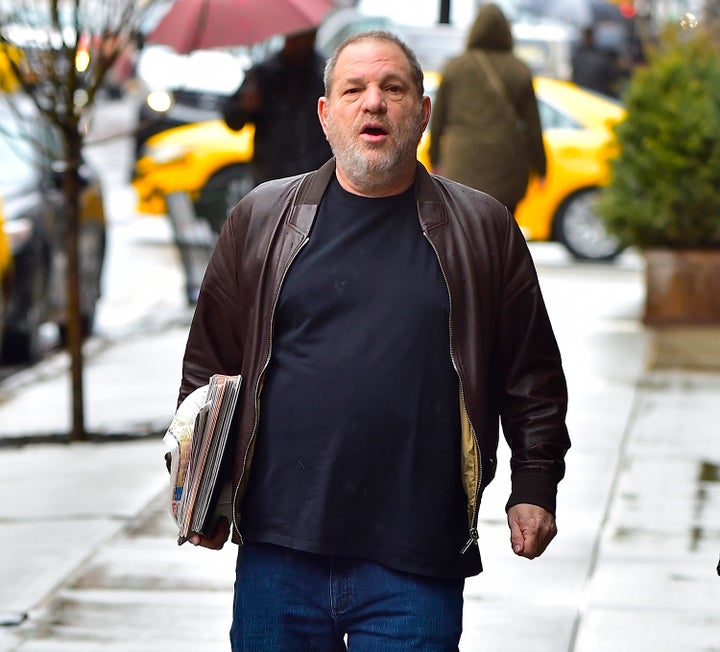 We've come to a crossroads in the #MeToo movement. As the breakneck pace of bombshell revelations slows, women are rightly celebrating what feels like a victorious moment, but we're also asking what comes next.
Those of us who lived through Clarence Thomas, Bob Packwood, Bill Clinton, Bill Cosby and other fleeting periods of focus on workplace harassment are wary. Each of these prior episodes followed the same three-phase cycle: "shock and anger," followed by "resolve to make things better," and finally "realization that nothing will change."
Will this time be different? What can we do to make sure the momentum continues and results in real lasting change for women everywhere?
Yes, several high-profile people have lost their jobs – but primarily in the world of politics, entertainment and sports. We know this is just the tip of the iceberg, and that there are many more men at every level of every industry who have done exactly what Harvey Weinstein, Bill O'Reilly, Al Franken, Matt Lauer and the others are alleged to have done, but who have faced no consequences at all. The systemic and structural reforms that will prevent this type of conduct from continuing are not yet at the center of the conversation.
The one abiding lesson is that publicly revealing the names of the harassers is the only way to achieve results. But the reality is that most women who are victims of workplace harassment stay silent because they are worried about losing their jobs, and those who do speak up often end up signing nondisclosure agreements. (As I did when I was the victim of harassment, over 25 years ago.)
Nondisclosure agreements not only silence the victims, they also allow the harassers to move on to another company, free to harass again. This "appease and transfer" approach is sadly reminiscent of the Catholic Church's recent sexual abuse scandals, which would seek to satisfy the families of molested children by simply transferring the offending priest to a different parish. Even worse, the primary enforcement mechanism for nondisclosure agreements is a requirement that forces the claimant to pay back the entire settlement.
Nondisclosure agreements not only silence the victims, they also allow the harassers to move on to another company, free to harass again.
But most women who are brave enough to file claims and determined enough to get a settlement can't afford to pay the money back. Look no further than the over $100,000 that gymnast McKayla Maroney would have had to repay if she spoke at the sentencing of former Olympic team doctor Larry Nassar – a mandate that USA Gymnastics withdrew only after the public's outraged response at this heinous re-victimization of Maroney.
What about all the other victims who have signed nondisclosure agreements, but whose cases are not so public? How do we free these women to tell their stories? Here is my call to action.
All employers, big and small, should immediately pledge not to enforce the nondisclosure clauses in any settlements they have signed and to never include such a clause in the future, unless the victim requests it. And if companies won't do this voluntarily, employees and consumers – male and female – should demand that they do so.
How should you do this? If you're comfortable, talk to your co-workers and pick whatever method you think is best – circulate a petition in the office or online, send emails or letters to your CEO and board of directors, demand it on social media. Or even better, do all of these things.
In many cases though, employees may not be able to speak up for themselves for fear of retribution. If you're a customer, you can apply pressure on their behalf by publicly promising to take your business to companies who have agreed to abolish NDAs. We've seen the power of protest already; now's the time to organize and redouble these efforts.
This isn't a solution to the problem of sexual harassment, because most victims never challenge the system. But clearly the best way to reduce sexual harassment is to tell the world who is doing the harassing, so that they never do so again.
To achieve that goal, we need to remove the gags from the mouths of women who have been harassed and fought back, but who can't afford to name names.
Looking back, I am ashamed that I signed a nondisclosure clause when I settled my case, because I know that over the past 25 years other women likely were harassed by my tormentor. To those other victims, I can only say that I am truly and deeply sorry.
But hopefully we can now all stand together, demand that employers release victims from their nondisclosure bonds, and stop this cycle of abuse and silence.
Andrea Shapiro Davis is an associate vice chancellor at the City University of New York, the founder and chair of the Women's City Network, and the former executive director of the New York City Commission on Women's Issues.
Calling all HuffPost superfans!
Sign up for membership to become a founding member and help shape HuffPost's next chapter