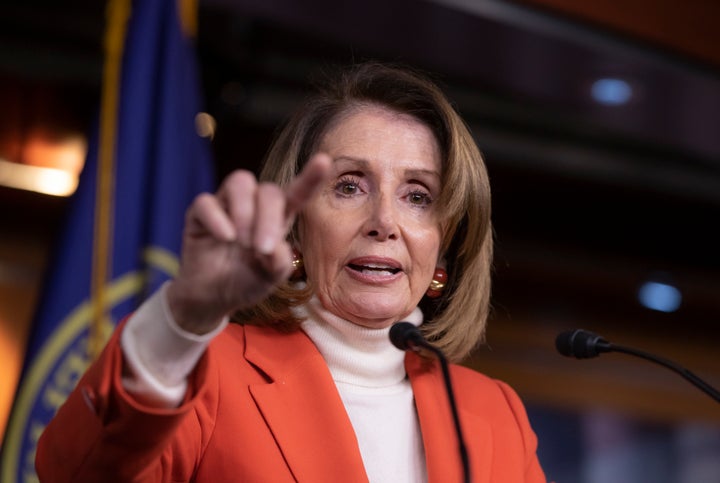 The hope is to kickstart another immigration debate in Congress next year, when House Democrats can pass measures to shield Dreamers and TPS holders from Trump's deportation force before the courts debating the merits of programs attempt to dismantle them. All of this could set up yet another funding fight before the end of next year. With the Senate under Republican control, any debate could become nothing short of another hollow flashpoint for immigrant communities who fear they'll be Trump's next target.
Yet, in waiting until next year, Congress would willingly forgo a valuable opportunity to propose Dreamer and TPS legislation before House Republicans drop the curtain on their final act as Trump enablers.
Over and over, both Democrats and Republicans have attempted to enact immigration legislation that would adjust the status of millions of undocumented immigrants (whether through comprehensive packages like immigration reform or piecemeal legislation), and we have yet to score a major legislative win on the issue.
If there's a conversation that could lead to a breakthrough deal on immigration policy for Dreamers and TPS holders, then our allies deserve to hear it.
Now, under Trump, undocumented immigrants are being asked by advocates to face the option of weathering the xenophobic storm that this administration has unleashed across their communities and hope that an electoral strategy capable of delivering a new president and Congress in 2020 actually materializes. (And, to be perfectly clear, not just any president and Congress, but a president and Congress willing to meet the purity standard that immigration advocates often push, asking for "clean" legislation that meets their demands and derailing bipartisan negotiations that could actually yield sensible legislation.)
But we shouldn't have to wait. Immigrants and their advocates have an opportunity now to devise an approach that allows for an actual negotiation between Republicans and Democrats ― perhaps in the form of a bipartisan compromise that allows a segment of the immigrant population (like Dreamers and TPS holders) to be set free from constant deportation fears via legislation that grants them a pathway toward legal permanent residency and eventual citizenship.
This would be no easy feat. But since when has anything dealing with immigration policy, at any level of government, been easy?
Now, I am by no means advocating that Democrats agree to fully fund Trump's ridiculous border wall, nor am I willing to sell out my values as a progressive and change agent. But if the GOP is insisting on more funding for DHS' deportation and immigration enforcement operations, then Democrats might as well ask for something just as valuable in return.
Immigrants and their advocates with political networks, public profiles and relationships on Capitol Hill can't claim to be the sole gatekeepers of the collective opinions and voices of all undocumented immigrants, Dreamers and TPS holders. That is why it is our duty to pursue any strategy or opening to enact legislation to protect immigrant communities ― even if it doesn't encompass everything we want.
Immigrants who have to work, go to school and are unable to remain involved in Congress' constantly shuffling immigration debates are eagerly waiting for something, anything, to give their lives and future in this country some sense of certainty. To pass on an opportunity to negotiate relief for a segment of our immigrant community, especially under such a disastrous administration, would be a disservice to the people we advocate for on a regular basis.
This is why the immigrant rights movement cannot set red lines before sensible Republicans and Democrats even start negotiations on Dreamer or TPS legislation. Yes, Trump and the GOP have sunk several deals, acted in bad faith and been unfair in their demands for immigration legislation. But Democrats cannot admit defeat and refuse to try again for compromise and instead hope for a future scenario that may never come to pass.
If there's a conversation that could lead to a breakthrough deal on immigration policy for Dreamers and TPS holders, then our allies deserve to hear it ― even if nothing comes of it. Because waiting for the perfect deal or perfect conditions to pass any meaningful reform (while Trump uses the judicial system to undermine our victories) will leave millions of immigrants sitting with the same fear and anxiety they've experienced for years. And that is not a path to victory for anyone.
Juan Escalante is an immigrant advocate and online strategist who has been fighting for the Dream Act and pro-immigration policies at all levels of government for the past 10 years. 
Calling all HuffPost superfans!
Sign up for membership to become a founding member and help shape HuffPost's next chapter