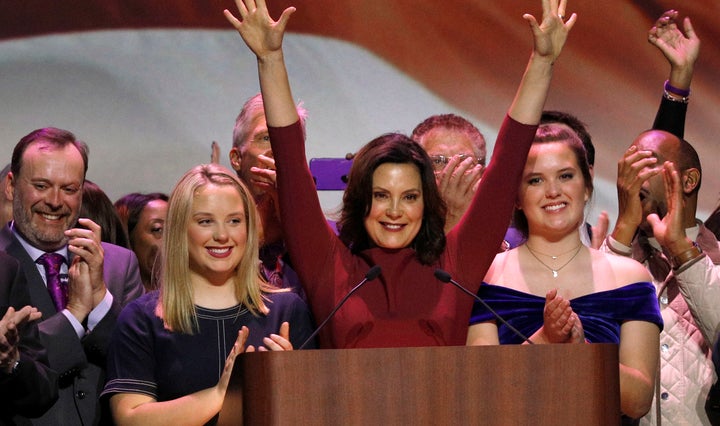 Swiftly, our most potentially consequential midterm election became a dramatic reaffirmation Tuesday of our widening political divide.
In a Senate that gives modestly populated red states disproportionate representation, Democrats were defending too many vulnerable seats in states carried by Donald Trump. GOP challengers turfed Democratic incumbents in North Dakota, Indiana, Missouri and Florida, meaning Trump is assured of a compliant Senate stripped of Republican moderates ― though, in defeat, the uniquely talented Beto O'Rourke became a national figure by waging a campaign that may mark a turning point in Texas politics.
Among the gubernatorial races, there were toss-ups in 10 states held by Republicans. But the defeats of Andrew Gillum and, likely, Stacey Abrams thwarted Democratic hopes for transcendently transformative wins.
Still, by the end of the night, a scattering of Democrats in swing districts from coast to coast had given the party a redemptive victory ― enough seats to gain a clear majority that secures the House as a bulwark against Trump's excesses.
What does all this augur for our electorate ― and our politics between now and 2020?
First, the House. The Democrats' narrow takeover captures the party's demographic gains ― and their limits. In most of America, Trump's polarizing presidency cemented the bases of both parties, widening the now familiar geographic and social divides between people of color, the young and the better educated, particularly women; and the older, frequently less prosperous and modestly educated whites who often include conservative evangelicals.
The one-sided composition of most House districts underscores the Democrats' structural challenges. It appears that Democrats won the national popular vote in House races by more than 9 percent. But gerrymandering and demographic sorting mean that most voters of color, and many of the young, are packed into heavily Democratic urban districts. Instead of a blue wave, there was only a partial realignment among the party's immediate target of opportunity: well-educated and prosperous whites in suburban swing districts.
Here Donald Trump was a gift, putting paid to his reputation for uncanny political reflexes. Any politician who could survive psychological testing would have run on rising prosperity and employment, throwing in the containment of ISIS. But Trump's strategy was rooted in personal pathology: Instead of taking credit for the economy, he doubled down on racial animus ― because it arouses the cacophony of rapture he craves at the rallies that fill the yawning void within.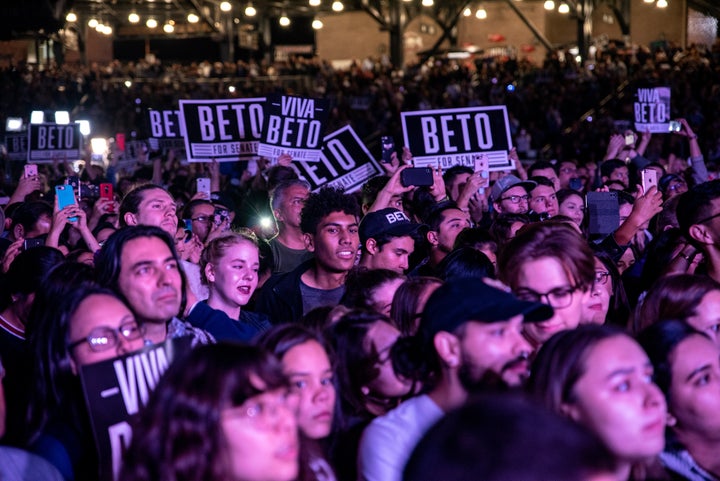 Trump's "strategy" merged with his personal and psychological preferences: To drive his followers to the polls, thereby building a wall around red America, he invoked white identity politics in ways formerly beneath any American president. He characterized a desperate stream of Latino refugees fleeing terrible hardship as an "invasion" filled with gang members and Arab terrorists bent on overrunning our country. He abused his authority as commander in chief to deploy American soldiers along the border, suggesting they might be called on to shoot rock-throwing migrants.
In defiance of the Constitution, he proposed to terminate birthright citizenship. Among his more spectacular lies was the assertion that an illegal immigrant who murdered a policeman had been let in by Democrats. In the spirit of pan-racial disparagement, he characterized Gillum and Abrams as, respectively, "not equipped" and "not qualified."
As their leader's racism grew ever more overt, Republican candidates remained supportive or stifled. Along the way, Trump and his party told lies too blatant for vigilant voters. He touted a phantom bill providing a middle-class tax cut ― whereupon congressional Republicans pretended it was real. In this political fantasyland, Republicans even claimed to champion people with pre-existing conditions. If their real positions were unpopular, they apparently reasoned, why not emulate Trump by lying?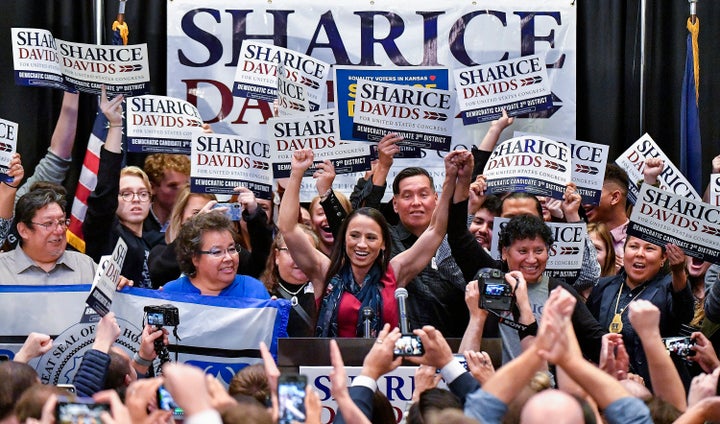 In short, Trump persuaded a pivotal slice of the electorate that he is irredeemably repulsive ― and that his party is morally anemic. But within his base, white identity politics seemed to stimulate turnout against Gillum, Abrams and Democrats in general, suggesting that Trump and the GOP will continue to use race as a wedge issue among the electorate at large.
Still, other factors that helped flip the House will likely serve Democrats going forward. Whatever else, the GOP's feral defense of the belligerent and entitled Brett Kavanaugh, and Trump's mockery of Christine Blasey Ford, seemed to further repel many suburban women drawn to a record number of capable female candidates. Military veterans with progressive values ― a diverse group that includes women and people of color ― provided an example of patriotism more inclusive than Trump's sulfurous attacks on black athletes who kneel during the national anthem. Millennials, buffeted by student loans, a tough job market and the spectacle of young people slaughtered with guns, began turning out to vote against a party where racial and social intolerance meets environmental destruction.
What to expect from a Democratic House? To start, Nancy Pelosi (D-Calif.) will likely become speaker again, albeit as a transitional leader who offers the skill and experience needed to steer a narrow majority of Democrats through two years of conflict with Trump and the Senate while passing an agenda that lays down a marker for 2020.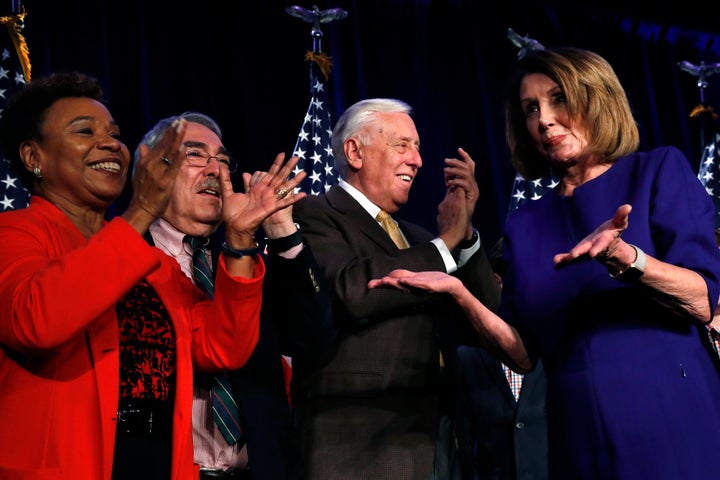 That includes a package of reforms designed to fortify voting rights and curb corruption: restoring provisions of the Voting Rights Act gutted by the Supreme Court; providing for automatic voter registration; instituting nonpartisan commissions to redraw congressional districts; requiring political action committees to disclose their donors; and stiffening ethics requirements for elected officials. Other measures will address issues as to which Trump has spoken favorably, if vaguely: investing in infrastructure, controlling the cost of prescription drugs, enforcing background checks on gun sales, and securing legal status for Dreamers ― as well as protecting LGBTQ Americans against discrimination.
None of this will become law in the form proposed by Democrats. All will help define the party's agenda for 2020. More urgently, the House can now be expected to block the worst legislative initiatives of the Republican Senate: cutting Medicare, Medicaid and Social Security to pay for budget-busting tax cuts that benefit Republican donors, and repealing Obamacare in full.
There is nothing House Democrats can do to stop the Republican Senate, which has exclusive control over judicial nominations, from accelerating Trump and his party's campaign to transform the federal judiciary by confirming conservative ideologues who represent the GOP's political interests. But the House, at whatever risk, can explore whether now-Justice Kavanaugh lied during his confirmation hearings about his involvement in a teenage drinking culture attested to by Dr. Ford, or about his involvement in controversial decisions during the George W. Bush administration ― and whether Trump and his appointees sought to limit the FBI's supplemental investigation of Kavanaugh in order to suppress the truth.
More profitably, House Democrats can probe the actions of Trump's administration in suppressing the science regarding climate change; potentially unethical behavior involving Trump and his family; and corruption and conflicts of interest involving his appointees. Most threatening to Trump, they can demand his tax returns and investigate the prospective connection between Trump's financial interests and his decisions as president ― including with respect to Russia.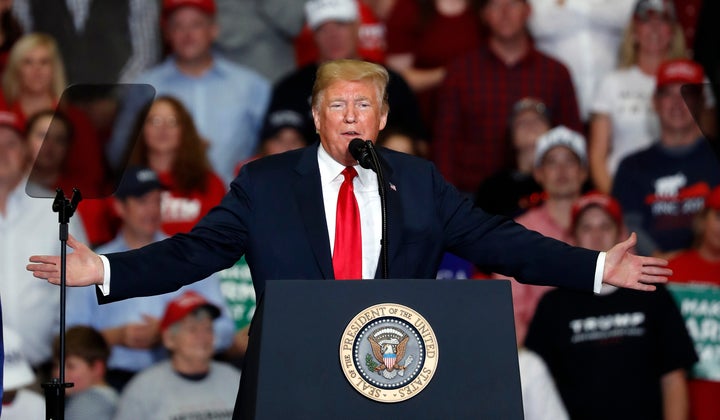 Here lurks an imminent constitutional crisis. After observing the 60-day hiatus before an election recommended by the Justice Department, special counsel Robert Mueller will likely indict more Trump associates for obstructing him and/or colluding with Russia. Thereafter, he should render a report to his superiors detailing his findings with respect to Trump.
Given Trump's pathology ― and likely criminal misconduct ― odds are good he will try to pre-empt the Russian investigation and suppress Mueller's report by firing Attorney General Jeff Sessions and Deputy Attorney General Rod Rosenstein, precipitating a war between the House and Senate that could escalate to impeachment.
The House, one expects, would respond by demanding Mueller's report, attempting to protect the Russia investigation and reviving its own. The Senate would likely confirm whatever puppet attorney general Trump appoints, unless he tries to skirt confirmation by making an interim appointment. In either case, the partisan battle over Trump would pit truth against autocracy in an unprecedented test of our constitutional democracy ― which could be resolved by a conservative Supreme Court that includes Kavanaugh, an advocate for broad presidential authority.
Surprisingly, then, it's the gubernatorial races that may ultimately redirect our political future. The near misses by Gillum and Abrams, while disappointing, illustrate changing demographics that upend the belief that Democrats can win these critical Southern states only by running white moderates. The election of Democratic governors in Colorado, Kansas and certain key Midwestern states, including Michigan and Wisconsin ― both of which Trump won in 2016 ― demonstrates the appeal of candidates who address real-life problems like health care, infrastructure and environmental protection. Beyond 2020, Democratic governors can help redraw legislative districts warped by Republican gerrymandering, and by working with Democratic state legislatures, they can begin to eradicate some of the voter suppression tactics that have so greatly benefited Republicans.
Ultimately, these winnable states are critical units of the Electoral College that Democrats cannot escape. They encapsulate the party's opportunity, and its challenge, in 2020 and beyond: to meld racial and social justice with a unifying economic agenda that promotes opportunity and dignity for Americans of every stripe across the electoral map.
Popular in the Community