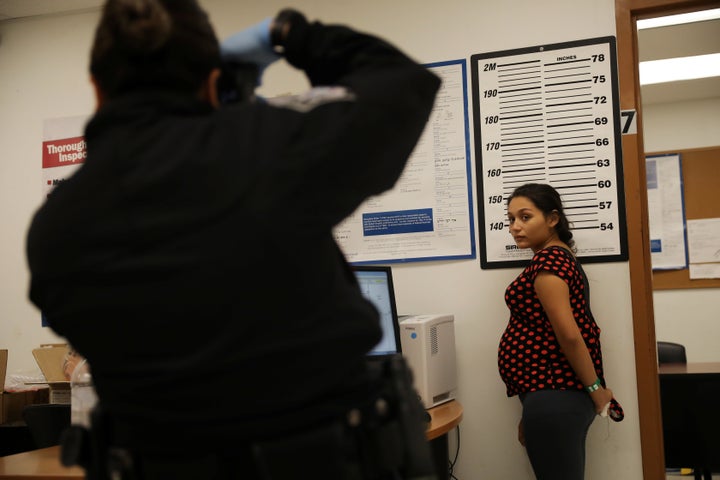 Since Trump's election, white feminist women have foreseen some kind of apocalyptic assault on reproductive rights. Roe v. Wade would be overturned, Planned Parenthood would be defunded and Mike Pence would find some way to criminalize the female orgasm. One day we'd be living in liberal democracy, the next we'd be extras in "The Handmaid's Tale."
It is a grim vision of a grim future. But the dystopia is already here. It's just working the way dystopia always has, by first targeting the women our culture already renders invisible.
Last Friday, some feminists celebrated a rare good day for women: Harvey Weinstein was arrested and women in Ireland gained the right to legal abortion. But that celebration was underscored by a steady drumbeat of horrific news on the immigration front: Due to a new policy from Jeff Sessions, ICE was forcibly separating asylum-seeking parents from children as young as 18 months, Secretary of Education Betsy DeVos saying that teachers could call ICE on students they suspected to be undocumented, the Border Patrol had committed numerous sexual and physical assaults of minors and — finally — immigration officials had lost track of nearly 1,500 "unaccompanied minors," at least some of whom were suspected to be in the hands of traffickers.
This last gave rise to the now-ubiquitous hashtag #WhereAreTheChildren. Before the weekend was out, we had seen images of detained immigrant children sleeping in cages.
"The dystopia is already here. It's just working the way dystopia always has, by first targeting the women our culture already renders invisible."
Not all of this started with the Trump administration, and not all of the initial furor was based on fact. The cage photos date back to the Obama administration. Immigrant rights advocates argue it's no bad thing that the Trump administration doesn't have permission to track immigrant children. Still, all this very bad news speaks to the uniquely, viciously punitive approach toward immigration that Trump has made the cornerstone of his government — and to the brutal assault on immigrant women's reproductive rights that is key to his strategy.
The forcible separation of immigrant mothers and their children is part of a long, long history of reproductive injustice in America, stretching back to slavery, or the forced "re-education" of Native American children by whites. It's also of a piece with the larger tapestry of reproductive abuses which are being visited upon detained women and pregnant people as we speak.
In October of 2017, a D.C. appeals court ruled on the case of "Jane Doe," a 17-year-old girl in ICE custody who had not only been denied an abortion, but had allegedly been forced to "[have] a sonogram against her will [and] undergo counseling at a religiously affiliated 'crisis pregnancy center' that urged her to continue the pregnancy." The court ruled that Jane Doe was entitled to her abortion, but in February of this year, Rewire.News reported that Trump had quietly tucked a new rule into his 2019 budget request, denying abortion access to detainees.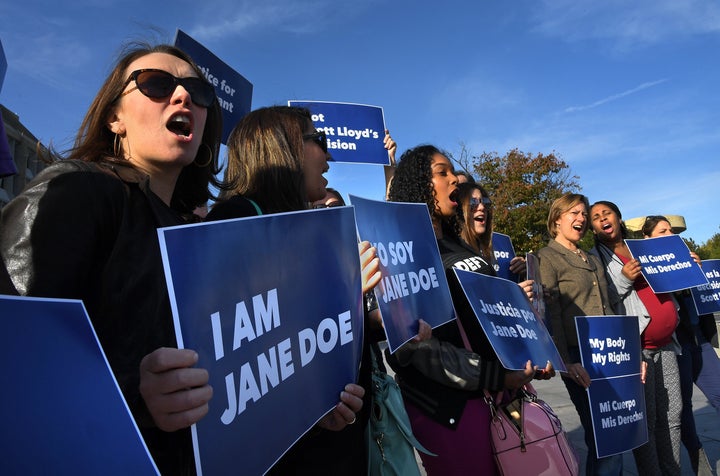 None of this means the administration is particularly invested in the health of these women's pregnancies. In April, Trump reversed an Obama-era directive which stated that pregnant people should be "presumptively released" from ICE custody. This left more women in ICE detention facilities with sub-standard prenatal care, which, experts had been warning for months, was likely to cause miscarriages. At one facility, The Daily Beast reported, "pregnant women must wait in line in 100-degree heat to get prenatal vitamins."
And, as we've already established, they don't care about the fates of immigrant children once they're born. In some ways, this is just the logical end point of the GOP's "pro-life" stance, in which the goal is not just to overturn Roe v. Wade, but to take away abortion, and birth control, and low-cost prenatal care, and any government-funded safety net for all the resulting children. Even middle-class white women are feeling the impact of that stance, in the form of new rules and bills intended to criminalize abortion and defund abortion providers.
What happens to detainees should matter to those white women, if only on the grounds of rational self-interest: This is how the Trump-Pence administration treats women when the gloves are off, and these outcomes will become more and more common if the Republican assault on reproductive health care continues to gain ground.
"What happens to detainees should matter to those white women: this is how the Trump-Pence administration treats women when the gloves are off."
But that assault will always be — was always intended to be — unequal in its impact. The world that Trumpism seeks to recreate is a world where more women are forced to bear children. But it's also a world where only well-off, mostly white women are able to access the health care and support to have healthy pregnancies and raise children. The goal isn't more babies, it's more white babies; other children are disposable labor at best (hence those horrific stories about children being sold to farms) and just plain disposable at worst.
And, should worst come to worst and Roe v. Wade be overturned, those same well-off white women will likely be able to buy their way around the consequences and obtain safe abortions illegally — we did before Roe. It was mostly women of color who died in the back alleys.
This is the arrangement white women have always lived with; the arrangement that defines us. In slavery, white women's sexual purity and motherly selflessness were fetishized while an entire economy was built on raping black women and selling their children. In 2018, Harvey Weinstein is arrested while women in detention are being sexually assaulted by guards, and immigrant neighborhoods become increasingly reluctant to report rape for fear of triggering ICE raids. The Weinsteins of the world deserve what they get. Those immigrant women deserve justice too.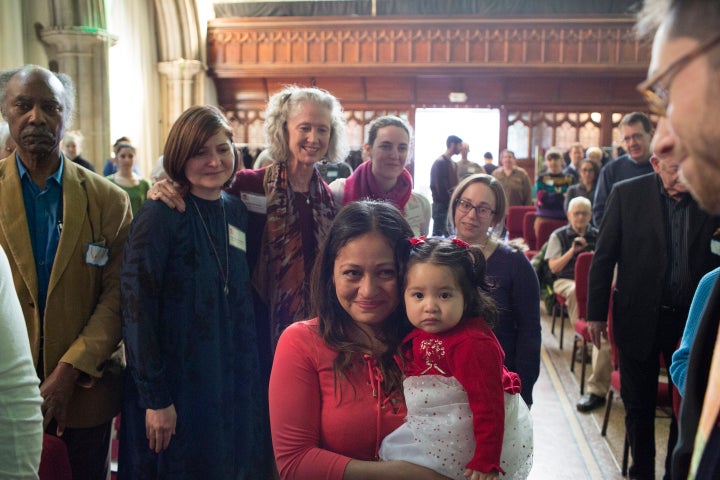 White women deserve reproductive freedom and justice and support in raising the children we choose to have, and we should fight to get it. But that can't happen while other women's reproductive lives are subject to government coercion and violence. If well-off white women don't do their best to focus on these less visible cases, and make noise about what's happening now, to the most vulnerable and unprotected among us, then the media will be free to focus on our relatively undisturbed lives — it usually does — and ignore the real extent to which reproductive freedoms have been eroded.
White women with money will be spared the worst of this violence, but that doesn't mean we'll be spared, period; the rising tide of repression has a way of disintegrating established norms, and the abuses we ignore when they're visited on more vulnerable women will likely come back to bite us in the end.
The fundamental premise of a nation is that our fates are intertwined. There isn't "feminist news" and "immigration news," there's just the news. There isn't an America for your children and an America for my children, there is only this America, the nation we're handing to our children, and our work to make sure they won't have to be ashamed of it. The dystopia is already here, and if it hasn't reached you yet, that's no reason to stay complacent. It's on all of us to fight back that rising tide.
Sady Doyle is the author of Trainwreck: The Women We Love to Hate, Mock and Fear ... and Why.
Popular in the Community