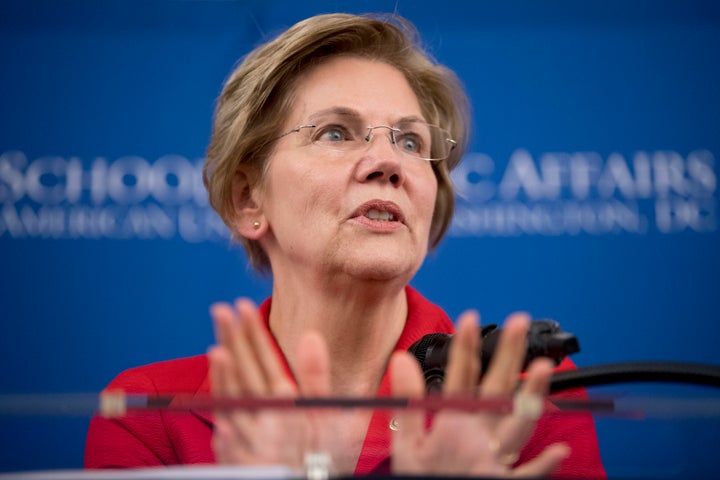 Just two years after a Democratic presidential primary that was nearly devoid of foreign policy and just over a year before the first votes will be cast in the 2020 presidential primaries, a real debate about a progressive foreign policy vision has finally begun.
As two of the early front-runners in the race to take on Donald Trump, there will no doubt be a lot of ink spilled dissecting where Warren differed from her fellow New Englander, but the two senators unquestionably agree far more than they disagree. That shouldn't be surprising.
As we have written elsewhere, progressives have a fairly clear set of shared principles that point toward a common understanding of how the United States ought to engage abroad. Like Sanders noted, a core to this understanding appears early in Warren's speech: That "we need to end the fiction that our domestic and foreign policies are somehow separate."
"The reason our endless wars have been so disastrous is not just the costs to Americans, but also the costs to those around the world our policies have made less safe."
From this fundamental understanding of interconnectedness, Warren then veers into comfortable terrain with a focus on the global economy. This approach is not meant to avoid foreign policy but to articulate a basic truth that foreign policy is about more than tanks and troops. As Warren masterfully lays out, the United States becomes stronger when we invest in an economy that works for everyone, and the corruption at the center of the U.S. and the global economy only advances the interests of the ultra-wealthy and multinational corporations.
Yet she misses an opportunity to explain how rebuilding our own economy is the way to counter the challenges posed by Russia and China rather than by pursuing unnecessary military solutions.
Her arguments culminate in a pledge to reject Trump's recently negotiated "NAFTA 2.0," while offering a refreshing vision of progressive trade policy ― one that shifts away from the Clinton/Obama-era thinking embodied by the failed Trans-Pacific Partnership. Warren outlines a much-needed progressive vision for a global economy by laying out four clear principles ranging from worker inclusion in trade negotiations to cracking down on tax havens, points that establish a positive alternative to build upon for the upcoming NAFTA 2.0 fight.
Warren then shifts into what is considered more traditional foreign policy, with a broadside against our nation's endless wars, by laying out a devastating reckoning of their costs in American treasure and blood. Here, though, she fails to discuss the human and material costs to those around the world. The reason our endless wars have been so disastrous is not just the costs to Americans, but also the costs to those around the world our policies have made less safe.
She can't quite bring herself to say the obvious truth that our violence-first foreign policy has been a complete failure. Couched in the more diplomatic "these wars have not succeeded even on their own terms," Warren deserves credit for saying what most in Washington refuse to admit, but she should say outright that the human and strategic costs she lists are because of, not in spite of, our military misadventures around the world.
Reckoning with this reality is essential to reforming the United States' conception of how we secure ourselves. As Warren further develops her foreign policy platform, we hope she puts forth a vision for human security, rather than just American security.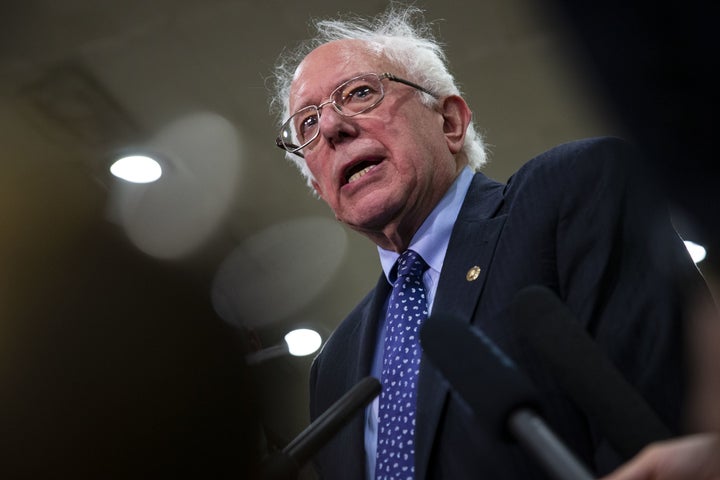 From bringing our troops home from Afghanistan to cutting the bloated and wasteful Pentagon budget, the senator also offered the first sketches of a potential progressive platform. One of the clearest planks is tackling the corruption at the core of the Pentagon: the status quo in which defense contractors don't just have a seat, but instead "own the table." Combining Warren's tireless campaign to take on Wall Street with tackling corruption at the Pentagon seems a natural sweet spot and one she should take up in earnest through her seat on the Armed Services Committee in the next Congress.
Similarly, Warren advances three core principles on nuclear weapons: no new nuclear weapons; more international arms control, specifically extending the New START treaty; and adopting a no-first-use policy that would make clear that "deterrence is the sole purpose of our arsenal." While Warren lacks some of Barack Obama's commitment to a world free of nuclear weapons, her clear and actionable goals are a welcome counter to the insanity of Trump's current plans for a nuclear arms race.
Ultimately, Warren concludes where she began, by emphasizing that progressives' clear focus on fixing what's broken here at home ― from infrastructure and our economy to health care and the functioning of our democracy ― is essential to, not in competition with, a progressive foreign policy. Indeed, as Sanders did before her, Warren lays the foundation for defeating Trumpism and not just Trump. Both Sanders and Warren have made their unique cases for how to do so, and now it's time for other potential candidates to articulate how they will meet this challenge.
The debate about progressive foreign policy is just getting started.

Stephen Miles is the director of Win Without War, a network of organizations and activists working for a more progressive foreign policy for America. Kate Kizer is the policy director at Win Without War.

Popular in the Community