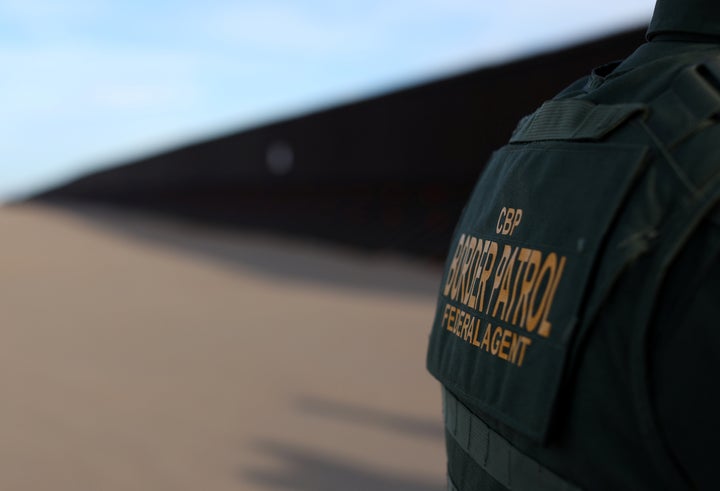 Social media blazed yet again last week when a video circulated of a New York City attorney threatening to call U.S. Immigration and Customs Enforcement after he heard workers speaking Spanish to a customer in a local restaurant. "This man is a racist!" the collective internet decried. "He should be disbarred."
In the case of the former, protesters swiftly organized a party ― complete with mariachis and Latin music ― outside the apartment of the lawyer, Aaron Schlossberg, and he became a lightning rod for Americans who reject this kind of Donald Trump–inspired rhetoric and discriminatory behavior. Rightfully, Schlossberg has been repeatedly confronted by the media and area residents, ensuring that racism is confronted and not ignored at the local level.
In a statement to The Washington Post, Border Patrol officials said their agents "have the authority to question individuals, make arrests, and take and consider evidence" based on "a variety of factors." But from where precisely does Border Patrol derive its authority to question individuals based merely on the language they speak?
In a country like the U.S., which doesn't have an official language (yes, you read that right), it is downright un-American, not to mention infuriating and appalling, that residents and citizens who speak languages other than English are demeaned by their neighbors. It's especially infuriating when the people demeaning them are government agents.
Since Trump took office in early 2017, immigration enforcement agencies have repeatedly employed ruthless tactics to arrest and detain immigrants. From doctoring documents to strip immigration protections from Dreamers to boarding trains and buses to interrogate passengers about their immigration status, ICE and Border Patrol are enjoying their newly unshackled status under the Trump administration. And they've caught on to one of the nastiest tricks commonly used by Trump loyalists: Target people who look different and who speak another language.
"From where precisely does Border Patrol derive its authority to question individuals based merely on the language they speak?"
U.S. Customs and Border Protection has stated that Spanish speakers shouldn't worry (unless of course, you are unlawfully in the country, which makes one wonder how field agents will make such determinations) and says it will launch an internal investigation into the facts surrounding the incident at the Montana gas station. However, the results of those investigations are not always made public.
So much for accountability.
How can we, U.S. taxpayers, believe that an agency that would detain and question two innocent women simply for speaking another language in public ― instead of going after the dangerous, predatory criminals it insists it's nabbing ― could keep its agents from repeating this racist and discriminatory behavior?
We can't. And we shouldn't expect the DHS, CBP or ICE to rectify their troubling actions and behavior. Don't wait for Nielsen to discipline her agents. Don't hold your breath for a statement from Trump.
The only way immigrants and Spanish-speaking U.S. citizens will stop being harassed outside courthouses and stop ICE from entering their homes without a warrant — to name a couple of recent immigration enforcement incidents — is to have Congress launch a full-blown investigation into the culture and activities of the DHS and its agencies. Only then can we, the people concerned that ICE and CBP are acting more like Trump's own political police force instead of law enforcement agencies, can rest easy.
If Democrats want to take the fight to Trump and his supporters, then they should launch an investigation into the practices and conduct of all DHS officials to hold it accountable. Otherwise, it won't be long until the next video showing immigration agents abusing the rights of immigrants or Spanish-speaking U.S. citizens is posted on the internet.
In the meantime, I hope my fellow Latinos and immigrants will join me in speaking whatever language they want, wherever they want. This is America, after all.
Juan Escalante is a nationally recognized immigrant rights advocate and a beneficiary of President Obama's 2012 DACA program. A Florida State University graduate, Escalante has been commended for his digital prowess and his ability to launch campaigns that highlight the struggles immigrants face across the United States. You can follow Juan's work on Twitter at @JuanSaaa.
Popular in the Community