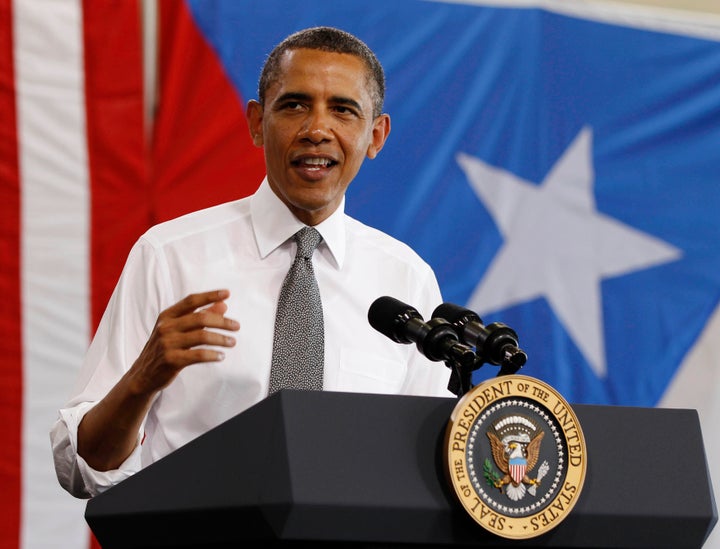 When Hurricane Maria slammed into Puerto Rico last fall as a Category 4 hurricane, it wrought destruction and misery of an almost unimaginable scale. Well over a thousand people likely died, with hundreds of thousands left homeless and without electricity. The storm inflicted at least $94 billion in damages. Yet not since the Coalition Provisional Authority wrecked Iraq has America so incompetently responded to a disaster.
A recent Politico report highlighted the injustice. When compared to the response to Hurricane Harvey, which hit Texas just weeks earlier, the government's shambolic response to Maria was slower, less generously funded and completely lacking in urgency from the White House.
But the issue wasn't just President Donald Trump's grotesquely racist tweets and public statements suggesting in not very well-disguised language that Puerto Ricans were lazy, undeserving leeches looking for a handout. It's that American public policy treated them and continues to treat them as such.
Why did Texas receive a more robust response than Puerto Rico? As Politico put it, "Puerto Rico, as a U.S. territory rather than a state, has just a single, nonvoting delegate in Congress, compared with the 36 representatives and two senators from Texas who loudly demanded proper resources for their state."
Politicians don't care about people they don't have to answer to. And therefore fixing Puerto Rico's lack of voting representation and political equality in the United States is an urgent moral problem.
"This is the kind of hardball move that contemporary Republicans wouldn't think twice about, and it has the additional virtue of being the right thing to do."
Of course, there's nothing stopping President Trump and his GOP allies ― who paid lip service to Puerto Rican statehood in the 2016 Republican Party platform ― from taking up the issue, apart from the fact that neither the president nor congressional Republicans will have any interest in rectifying the injustices visited on Puerto Rico because the island would almost certainly send an all-Democratic congressional delegation to D.C., including two crucial votes in the closely divided Senate.
So, to prevent such a shocking miscarriage of the government's obligation to its own citizens from ever occurring again, Democrats must move quickly toward granting statehood to Puerto Rico the next time they hold unified power in Washington.
And when Puerto Rico sends Democrat after Democrat to Washington, Republicans will have no one to blame but themselves. As with other Latino minorities, Puerto Ricans are not automatic, 2-1 Democratic voters in terms of their underlying attitudes. But with the GOP now committed to its rapists-and-anchor babies rhetorical strategy, the party will have difficulty improving on the dismal showing of the last two Republican presidential candidates with Latinos. Had Republicans merely treated the island's citizens as the birthright Americans and equals that they are, the political impact of statehood could be much different.
Instead, by choosing nativism and ignorance, Republicans have offered Democrats the opportunity for an easy win. Statehood, if implemented properly and with an eye toward righting past wrongs, will deliver the people of Puerto Rico from economic and political marginalization, and add a series of slam dunk representatives to Democratic congressional delegations.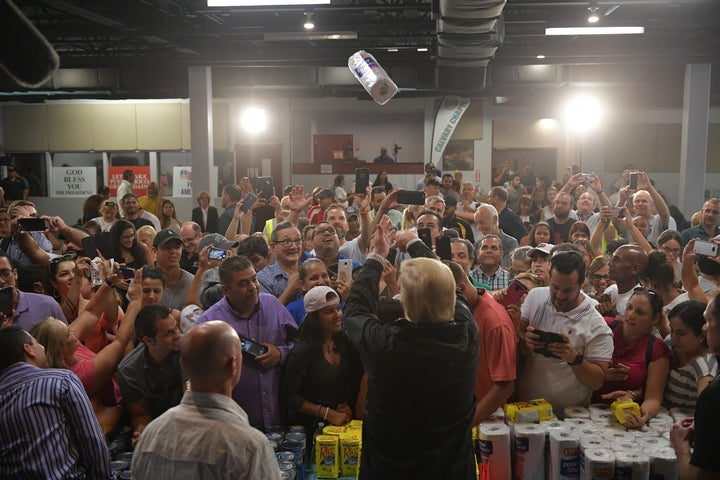 This is the kind of hardball move that contemporary Republicans wouldn't think twice about, and it has the additional virtue of being the right thing to do.
Statehood should be thought of as just the first step in rectifying the historical injustices and deprivation inflicted on the island by more than a century of American colonialism, exploitation and neglect. To truly pay our debt to the Puerto Ricans, we must first pay theirs by wiping out the island's $70 billion in obligations. While there are a number of states that would benefit from a debt jubilee, including Illinois and New York, you can make a credible case that public policymakers in those states at least had enough agency when they were making their financial decisions that they shouldn't be bailed out by the American taxpayer. Puerto Rico is different, and a strong case can be made that America's policies, largely made without input from San Juan, are responsible for the debt crisis.
Democrats have not exactly covered themselves in glory on this issue in the past. Neither the Clinton nor the Obama administrations moved seriously to reconsider Puerto Rico's status, nor has any serious effort at long-term, structural debt relief been offered, even when Democrats had full control of the federal government. To earn the trust of Puerto Rico's citizens, Democrats will have to follow a move toward statehood with serious economic reparations and an unapologetic stance that, as full and equal citizens of the republic, Puerto Ricans deserve the same opportunities for success, economic development and autonomy as those enjoyed by Texans, Floridians and Ohioans.
Of course, the ultimate choice here must rest with the people of Puerto Rico. It is possible that the spectacle of their abandonment by the Trump administration, and the general indifference of the broader American public, will boost the sagging fortunes of the island's independence movement. Why join a club that doesn't seem to want you as a member? One could hardly blame Puerto Ricans for choosing to leave after a century of awkward cohabitation instead of getting legally hitched to the mainland. But the island, already indebted and deeply menaced by a warming planet, is an unlikely candidate to be a truly successful independent country on the world stage. That's why Democrats must be the first political party in American history to treat Puerto Ricans as equals and to take the steps necessary to offer genuine political equality and hope as the 51st state.
They might just find that the feeling could be mutual, and mutually beneficial.