The government has said it will not make an effort to reunite families it already separated at the border. Reuniting those children and parents, ensuring that family separation never happens again, and keeping the government from imprisoning entire families indefinitely will require both short-term triage and long-term electoral action.
Here are five specific things you can do.
Donate or volunteer with organizations that give direct legal services.
Contribute to a bond fund coordinated by a direct legal services organization.
Some detained immigrants, including parents who were separated from their children at the border, can be released from custody and reunited with their families while awaiting hearings ― but only if they pay their immigration bond in full.
Immigration bonds are set at a minimum of $1,500. However, in some areas, like southern Arizona, I have directly represented asylum seekers who have had bonds set as high as $50,000 ― even when they have no criminal history. Even worse, some bond companies such as Libre by Nexus not only charge staggeringly high rates, but require immigrants to wear ankle monitors even after their release.
Paying bond allows parents and children to be together, and makes it possible for asylum seekers to seek counsel and other support while their cases are pending.
Donations to bond funds run by direct legal services groups can help secure a parent's release. For instance, 100 percent of donations to the RAICES Family Reunification Bond Fund in Texas will go toward freeing a detained parent so they can claim their child. Many of the direct legal services organizations mentioned above run bond funds and can use your donation to help reunite parents and children.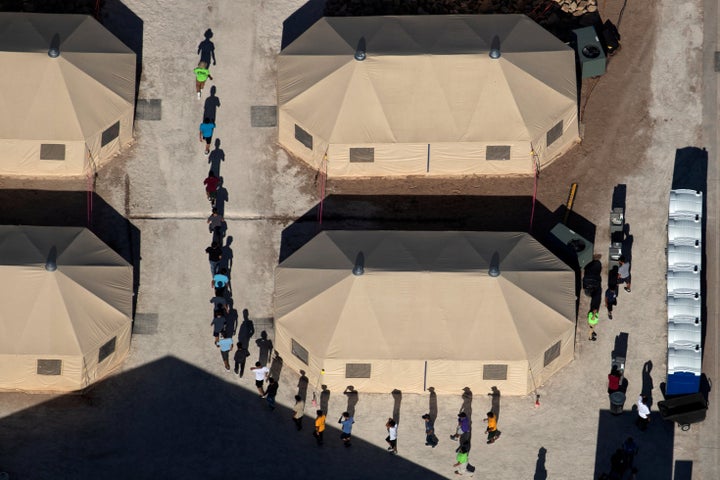 Donate to organizations that do impact litigation.
A number of organizations also conduct urgent impact litigation, filing lawsuits that aim to advance or defend immigrant rights. One example is the University of California, Hastings, Center for Gender and Refugee Studies, which is litigating the appeal for the Matter of A-B- in defense of the rights of asylum seekers who are domestic violence survivors. These lawsuits, which greatly affect case precedent, assist lawyers who are representing asylum seekers on the ground. Impact litigation is one of our best strategies to push back against the Trump administration's treatment of immigrants and asylum seekers. Other organizations that do critical impact litigation include American Immigration Council, Northwest Immigrant Rights Project and National Immigrant Justice Center.
Advocate changing the laws that make separation possible.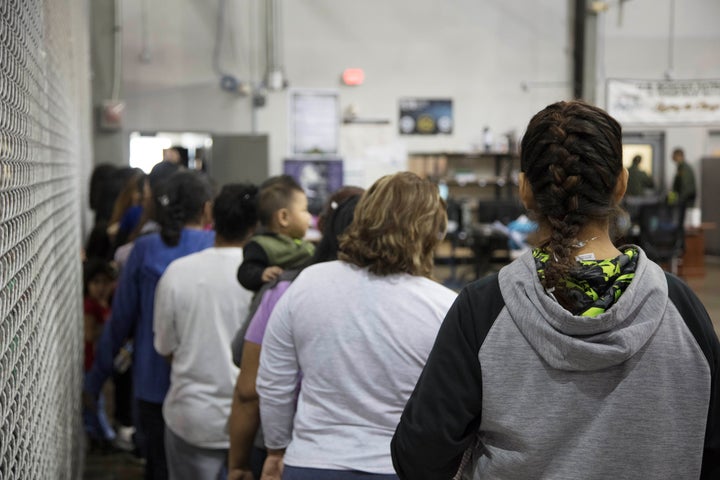 The law that makes human migration illegal must be repealed. Our most critical long-term strategy is to work to change that law through local, state and national initiatives. Local organizing groups and coalitions around the country are advocating for the end of the immigrant detention-industrial complex and of unjust laws imposed on immigrants, such as illegal entry and reentry.
Demand that Congress take action.
Now that family separations have halted, demand that Congress repeal the federal law that makes illegal entry and reentry a crime. You can call your members of Congress through the U.S. Capitol switchboard at 202-224-3121, and use this article for as a guide for what to say.
Finally, remember that every single House seat will be contested this November, as well as enough Senate seats to flip the chamber from Republican to Democratic control. We have an enormous opportunity to elect candidates this year who are not only unequivocally committed to making sure that family separation never happens again, but who are dedicated to attacking the root of the problem, such as abolishing Immigration and Customs Enforcement. Demand that your representatives take action to halt this inhumanity, and vote them out if they don't.
Melanie Gleason is an immigrant rights attorney and founder of Attorney on the Move, a pro bono project for asylum seekers.