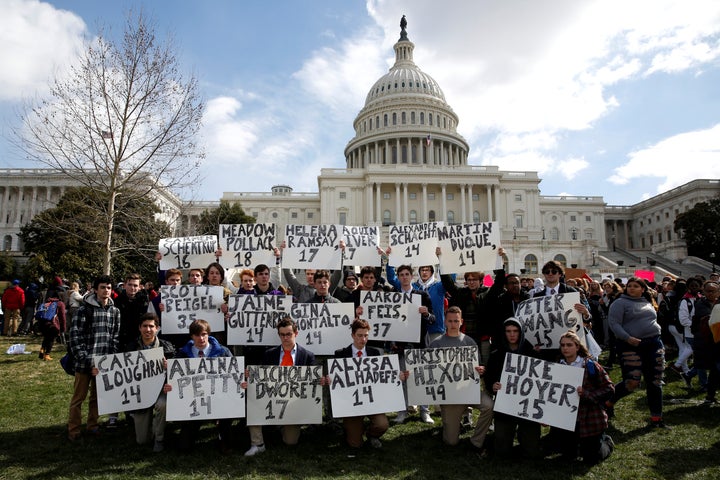 Galvanized by a school shooting in Parkland, Florida, teenagers across the country have risen up in a wave of protest against gun violence, joining young organizers of color who have long spoken out against the scourge of violence in their communities. Last month, young people held a second wave of school walkouts, giving more fuel to a movement that has the potential to finally advance much-needed reforms to our nation's lax gun laws.
Yet turning this energy into lasting political power requires more than protest. To do that, we need to ensure young people have access to the ballot, and vote, in numbers unseen in recent memory. Young people have already begun turning their anger in that direction, encouraging voter registration as a top goal and promoting registration drives in schools. To really grow the youth vote, though, we also need structural change.
Young voters face myriad obstacles to the ballot box, many of which were intentionally erected to blunt the political power of communities, including young voters and communities of color. After millennials turned out in record numbers in 2008, a slew of Republican-controlled state legislatures passed restrictive voter ID laws, and many excluded college IDs as a valid form of identification. In Texas, for example, you can vote with a concealed carry license for a firearm — but you cannot vote with a student ID.
These new laws create uncertainty among many young voters about their voting rights: 42 percent are unsure of photo ID requirements and 43 percent are unaware of early voting laws. So it should come as no surprise that the youth vote today is at historic lows. In 2016, only 43 percent of eligible 18- to 24-year-olds voted, and even fewer voted in the previous midterm elections.
"There are more than 14.5 million 18-24 year olds who live in states that are actively working to curb voting rights."
Given continued Republican restrictions on voting rights, many state legislatures, like the federal government, are unlikely to implement policies to expand voter participation at the state or federal level. As a result, voting rights must be a local imperative. Cities, counties and school districts can and must step up to implement laws and practices that ensure everyone has access to the ballot.
Local policy reform is a promising strategy for extending pro-democracy reforms across the country, particularly those aimed at increasing voter registration and turnout among young voters and voters of color. In this era of resistance, local elected officials, advocates and community groups are stepping up and doing the work to pass local policies that protect immigrant communities, support working families and protect the environment. With the leadership of these young people, local grassroots advocacy and the political will of local elected leaders, cities, counties and school boards can also pass and implement reforms that protect access to the ballot for young folks and the broader community.
Let's start by ensuring that every eligible high school student is registered to vote before they graduate. School boards could implement policy requiring every school to host semiannual voter registration assemblies where students who will be eligible to vote by the next election are provided registration forms, information and support in filling them out. And in states that allow it, 16- and 17-year-olds can "preregister" to be automatically added to the voting rolls when they turn 18.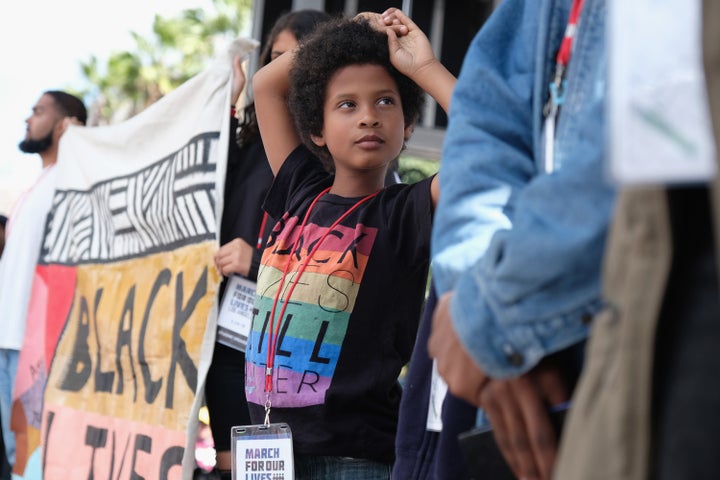 There's growing energy to expand ballot access for young voters. California, for example, passed a law in 2016 to get 16- and 17-years-olds preregistered to vote. Sign-ups soared after Parkland — more than 100,000 young people have now preregistered, with thousands signing up in recent weeks. And with a majority of the U.S. population living in cities and urban counties, local level voter expansion reforms are a viable and effective way to expand access to the ballot for hundreds of thousands, if not millions, of young folks around the country where states will not act.
In a recent Center for Popular Democracy report, we detailed examples of youth-focused campaigns for high school registration around the country. In Phoenix, organizers at Living United for Change in Arizona regularly go door-to-door registering eligible students in the 27,000-student Phoenix Union High School district. They also work with school district officials to integrate voter registration in high schools.
In Texas, a state law requires high schools to provide voter registration to students, but the mandate is widely ignored by principals and unenforced by the state. In response, the Texas Organizing Project Education Fund, a statewide community organizing group, launched a campaign with the Texas Civil Rights Project to raise compliance by pushing the Secretary of State to inform school administrators of their legal obligations, putting pressure on superintendents, and better tracking schools that comply.
"Texas state law requires high schools to provide voter registration to students, but the mandate is widely ignored by principals and unenforced by the state."
On a broad scale, implementing these kinds of policies could shift state and national elections. For example, our report found that if just the four largest cities in Florida — Miami, Tampa, Orlando, and Jacksonville — implemented preregistration and registration in high schools, nearly 39,000 young people would be eligible. In 2014, Republican Governor Rick Scott — the same governor who recently signed legislation to put more armed guards in schools — won by just 66,000 votes.
By 2020, 22 million teenagers are set to turn 18. Ensuring that all of them are registered and can cast a ballot would be transformational. Further, incorporating registration and voter education into the culture of American high schools would encourage civic engagement, raising participation in the long term.
Young people can't do this alone ― and they shouldn't have to.
Adults can help pass policies in school boards that promote high school voter registration. They can mobilize their neighbors to demand that local and state leaders change voting laws to increase access for young voters. And adults can join students in fighting voter ID laws and other voter restrictions that restrict access to the ballot.
There is precedent for this kind of change. During the 1960s and 1970s, young people rose up to demand civil rights and an end to the Vietnam War. They also demanded access to the ballot box. Their activism and persistence led to the passage of the 26th Amendment, which lowered the voting age from 21 to 18. To win that kind of sweeping structural change, adults need to step up and use our power to open up our democracy to the next generation. Young people are already leading the way. Let's help them finish the job.
Emma Greenman is the director of voting rights and democracy at the Center for Popular Democracy.
Popular in the Community