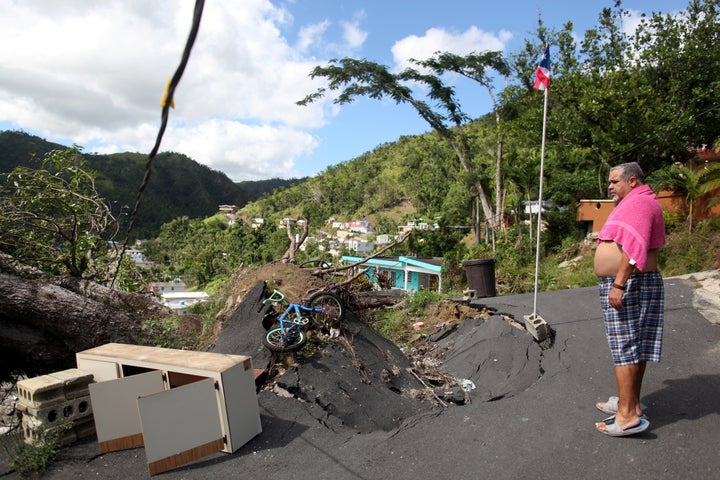 The last year has provided a chilling taste of what climate change will mean for human life in the United States. From the island-wide blackout in Puerto Rico months after Hurricane Maria to record droughts in the West and record flooding from Florida to Houston, the weather is getting less predictable and more dangerous. Meanwhile, across the country, fossil fuel companies are setting up fracking wells that destroy sacred Native American land and threaten our health. This way of powering the world, as many of us have known for years, is unsustainable.
Now is the time for America to go 100 percent renewable; that means we can be powered completely by wind, water and sunlight. There is no justifiable reason why our electricity, heating and cooling and transportation needs aren't powered by 100 percent renewable energy. It's doable, and every market sign is pointing in that direction.
A staggering 200,000 Americans die prematurely every year from air pollution ― primarily poor, black, or brown Americans like me. This pollution is coming primarily from one source: fossil fuels. If a terrorist group killed 200,000 Americans every year, Congress would rush to plan a harsh response. The Pentagon has long understood that climate change is a serious security threat ― in fact, it is a "threat multiplier" ― and it's time for Congress to understand that as well.
"The Pentagon has long understood that climate change is a serious security threat, and it's time for Congress to understand that as well."
The fossil-fueled weapons in this dirty war are all around us. Of those 200,000 American deaths each year, transportation emissions ― and the cars we're all driving ― are responsible for 53,000 premature deaths. Electrical power generation, and the electricity we're all using, cause another 52,000 deaths. This public health crisis is entirely preventable and these deaths are entirely avoidable.
Going 100 percent renewable represents an enormous economic opportunity. A whopping $279.8 billion was invested in renewables in 2017, with a cumulative investment of $2.9 trillion since 2004. Fossil fuels are no longer leading the energy markets: The world invested more in solar power last year than in any other energy resource. Which means there's a lot of money and a lot of jobs in renewables, particularly in states blessed with lots of sunshine and wind.
If we do it right, we can use the transition to renewables to do justice by driving renewable investments into communities most harmed by the pollution and climate disasters that have become hallmarks of a dangerous fossil fuel industry. States are already showing us the way on this. California passed the Clean Energy Reduction and Pollution Act, and Illinois passed the Future Energy Jobs Bill. These clean energy bills direct hundreds of millions of dollars of investment ― from community solar to transit assistance ― into low income communities that have been hit first and worst by fossil fuels, and they force the fossil fuel industry to pick up the tab for the immoral destruction they have caused.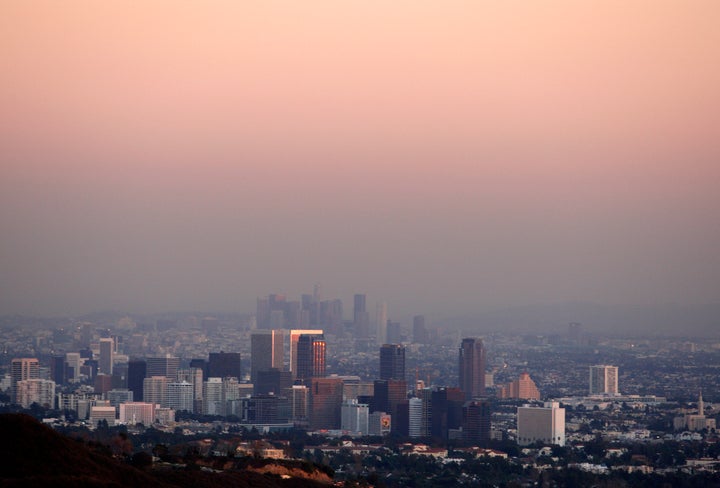 Think of all the American jobs we could create if we were willing to let go of fossil fuels. China led on nearly half of all new renewable investments last year. In fact, China's renewable energy investments rose 30 percent over the last year and were three times higher than America's investments, which dropped 6 percent during that period ― and that's not even counting China's large hydro projects. Any instinct to bash China isn't remotely helpful here. It misses the point: Just as renewable energy heats up, America is backing down. We're losing our competitive edge.
To get our edge back, we'll have to stop hiding behind market feasibility or scalability excuses. Research by Stanford University professor Dr. Mark Z. Jacobson has identified a pathway for 139 nations to get 100 percent of their energy from renewable sources by 2050. "There is no technical or economic barrier," Jacobson concludes, "to transitioning the entire world to 100 percent clean renewable energy with a stable electric grid at low cost."
But of course, there is the question of political will. There's little point in extolling the economic benefits, the health benefits and the benefits to our natural world if the people in power just won't budge on fossil fuels. Especially when the fossil fuel industry makes the choice so easy for them: In the last decade, the oil and gas industry has spent well over $1 billion dollars lobbying members of Congress. This has to change. Candidates should forsake contributions from the oil and gas industry, and candidates who want to stand up to big money in politics and a morally bankrupt fossil fuel industry also need to pledge to oppose all new fossil fuel infrastructure.
"In the last decade, the oil and gas industry has spent well over a billion dollars lobbying members of Congress."
The majority of America wants action on climate change. The majority of America thinks we should regulate carbon dioxide as a pollutant. And the majority of America thinks we should prioritize solar and wind infrastructure over fossil fuels. Those are impressive majorities, ones that every office seeker and office holder should heed.
Moving to 100 percent renewable energy is a good economic opportunity, one that the U.S. must seize before other nations take full advantage of it. As recent extreme weather events and hundreds of thousands of preventable deaths show us, it is essential to our health and safety. This is a win-win for America. The time to switch is now.
Deb is an enrolled member of the Pueblo of Laguna and is running to represent New Mexico's 1st Congressional District.