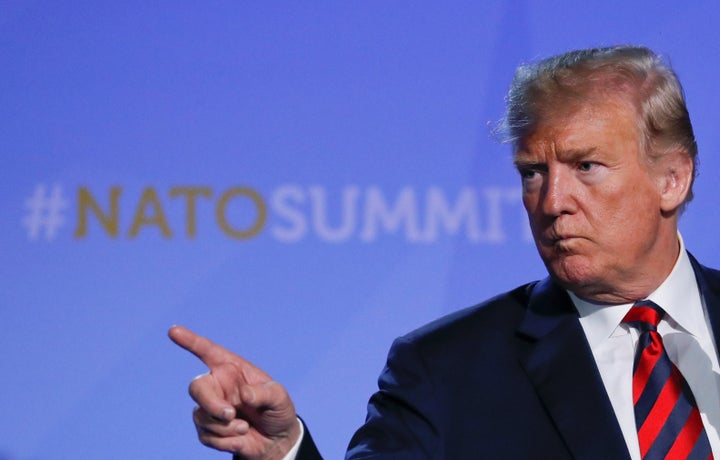 After last week's NATO summit in Brussels, the world is reeling over the fate of the transatlantic alliance. In a private session at the summit, President Donald Trump is reported to have threatened to leave NATO if allies do not spend more on defense. Meanwhile, at a NATO expert forum next door, European and Canadian leaders ― and even two U.S. senators ― talked up the strength of the U.S. commitment to NATO.
Despite that outward optimism, Trump has been consistently skeptical about the utility of multilateral institutions like NATO, the European Union and the United Nations. Just this weekend, Trump described the EU as "a foe," fueling concern that the United States is becoming increasingly isolationist and that he may pull the U.S. out of the same Atlantic treaty organization that it helped to found about 70 years ago. Given all this, it's worth considering what the world would look like without NATO as we know it.
Simply put, withdrawing from NATO would make the world less safe. It would likely increase the risk of attacks on allies and reopen the possibility of conflict among them.
"It's worth considering what the world would look like without NATO as we know it."
As part of the original North Atlantic Treaty, NATO's critical Article 5 binds together the security of 29 member states; an attack on one state is considered an attack on all of them. The article was intended to act as a deterrent to the Soviet Union, and recent history suggests that it still serves this purpose against Vladimir Putin's Russia. For example, Estonia, Lithuania and other former Soviet states that are now NATO allies have so far found themselves to be immune to a Russian incursion of ground troops. However, Russia did intervene in Georgia and in Ukraine ― two states seeking NATO membership. These actions suggest that Putin perceives Article 5 as a credible commitment by allies to defend its eastern border.
In addition to providing collective defense for its member states, NATO has two other core tasks: crisis management and cooperative security. The organization intervenes in crises around the globe on a scale that no one state has preferred to handle alone. The alliance is engaged in military operations around the world, from Kosovo to Afghanistan, with a renewed commitment to extend the latter operation till 2024. In addition to training Afghan security forces, NATO has committed to a new training mission in Iraq. The alliance also provides a forum for states to work together and teach one another in domains of common interest, such as arms control, counterterrorism and cybersecurity. After Russia's internationally disputed annexation of Crimea, NATO reprioritized collective defense. The declaration that came out of this year's NATO summit labels Russia as an aggressor that has undermined the "rules-based world order."
The alliance also disincentivizes conflict among its member states. Wars begin for many reasons, from leaders' misperceptions to miscommunications and information gaps about capabilities and intentions. By regularly engaging in dialogue, NATO diplomats and military leaders ensure that disagreements among allies do not become conflicts ― all while working together to address common security problems. Importantly, the organization provides infrastructure, in the form of political and military headquarters in Belgium, where representatives of the member states communicate every day about security issues. Past studies in international relations have shown that providing such institutionalized cooperation can be an effective means of preventing conflicts.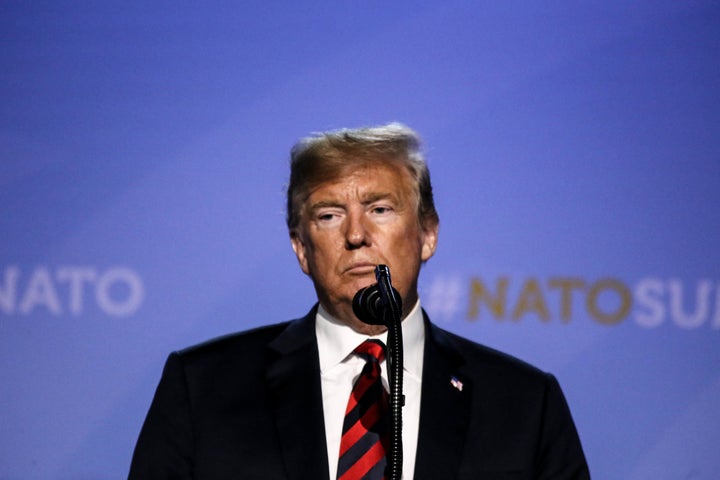 For the U.S. to leave NATO, or for the organization to disband, would bring significant risks to the internal and external security of its member states ― including the U.S. Although the U.S. spends significantly more of its gross domestic product on defense than any other country, it is not exempt from threats to its national security. After the tragic events of Sept. 11, 2001, NATO invoked Article 5 for the first and only time. The alliance has been key in supporting reductions in nuclear stockpiles. Without the security of NATO's nuclear umbrella, European states without nuclear weapons might be more likely to consider acquiring them, increasing the risk of an intentional or accidental nuclear attack.
Additional security risks could result from the end of NATO. Russia could be more willing to intervene in allied member states to reclaim former Soviet territory ― increasing the spread of authoritarianism and leading to more human rights violations like those observed in Russia. Eliminating allies' existing cooperation on counterterrorism could increase the risk of terrorist attacks. Similarly, ending cooperation on cyberdefense could make more states susceptible to cyberattacks by Russia, China and non-state actors, including terrorist organizations.
Furthermore, the elimination of the alliance would mean the end of a permanent diplomatic forum for communication on security issues. One might argue that the U.N. is enough, but it's not. Political and military representatives to NATO specialize in responding to the most pressing security and defense issues. Moreover, crises around the world are time sensitive. Waiting too long to respond can lead to further deadly consequences, as it did during the Rwandan massacre. Under the NATO umbrella, allies are able to divide the labor and diffuse costs associated with crisis management. An example is the now more-than-decadelong multilateral operation in Afghanistan.
"Without the security of NATO's nuclear umbrella, European states without nuclear weapons might be more likely to consider acquiring them."
Without the alliance, the U.S., Canada and Europe would also lack the political, technical and logistical means to coordinate responses to increasingly dynamic external threats. Currently, allies cooperate and share best practices on nuclear proliferation, counterterrorism, military operations, rapid response capabilities and deterrence measures. They work together to combat the rise of ISIS, the Taliban and Boko Haram. Recently, NATO allies developed an intelligence unit to encourage and facilitate intelligence sharing and, after last week's summit, allies will invest more in cybersecurity through the creation of a Cyber Operations Center at NATO's military headquarters.
Ultimately, NATO provides states with a means to coordinate and share the costs of managing threats, within and outside the transatlantic area. While crises around the world have local effects, NATO functions as a global security organization committed to supporting the "principles of democracy, individual liberty and the rule of law." The organization has ample room for reform, including but not limited to updating how it learns, incorporating a gender perspective across all levels and increasing the ability of allies to serve together in combat. For seven decades, U.S. presidents from both political parties have contributed to and supported NATO's development. It would be foolish and dangerous for Trump to break with that essential tradition.
Popular in the Community