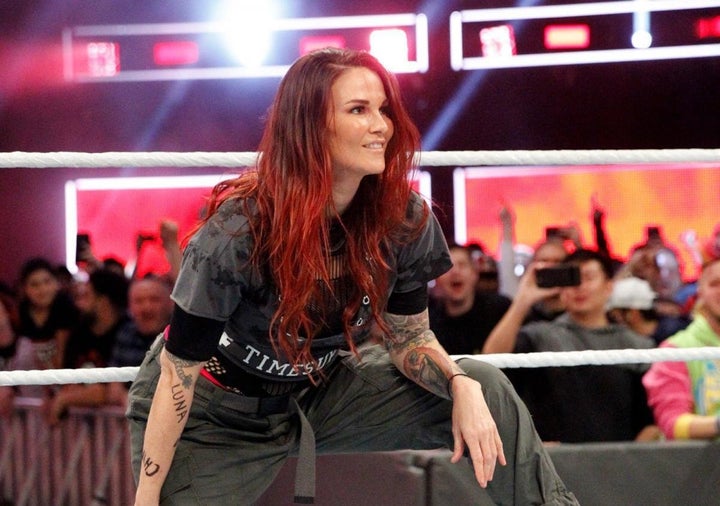 WWE made headlines in January for firing its cruiserweight champion, Enzo Amore, amid an investigation into rape allegations against him. Per WWE's zero-tolerance policy for sexual harassment and assault, Amore, whose real name is Eric Arndt, was placed on suspension on the of morning Jan. 22, when a woman named Philomena Sheahan tweeted that the star had raped her. Not 24 hours after Sheahan went public, officials terminated Arndt's contract.
The company's swift dismissal of an alleged sexual predator is a welcome if surprising occurrence that should go hand in hand with WWE's Women's Evolution. Spawned from fans' social media movement urging WWE to give its women wrestlers more than 30-second bra-and-panties matches, the Women's Evolution has morphed into a WWE multiyear marketing ploy, which claims that women are now equal to men.
But some cognitive dissonance was on display on the Jan. 22 episode of "WWE Raw" on the USA Network. WWE may have a purported zero tolerance for nonconsensual gendered violence since implementing its wellness policy in 2006, but during said episode, I counted at least nine current or past WWE performers accused of or charged with sexual and/or domestic abuse: Stone Cold Steve Austin, Scott Hall, Jerry Lawler, Matt Hardy, Goldust, Ric Flair and Kurt Angle, as well as announcer David Otunga, whose ex-fiancée, Jennifer Hudson, had her restraining order against him dropped last November, allowing his return to work.
Also appearing on the episode was WWE Chairman Vince McMahon, who was the subject of a January Daily Beast article that shed light on previously reported sexual assault allegations against him from 2006. Female referee Rita Chatterton has also accused McMahon of rape.
Those most affected by sexual harassment and assault are the ones doing all the heavy lifting.
Former WWE women wrestlers Shelly Martinez, Ashley Massaro and Melina Perez have all alleged men in the business committed sexual assault. (It's unclear whether Perez's alleged assault happened during her time as a wrestler.)
Before her death from a 2016 drug overdose at the age of 46, iconic women's wrestler Joanie "Chyna" Laurer alleged sexual and domestic abuse against her former partners Sean "X-Pac" Waltman and Paul "Triple H" Levesque, respectively. The two men are fellow WWE performers, and Levesque is also executive vice president of talent at WWE and McMahon's son-in-law.
Laurer's contemporary Lita (whose real name is Amy Dumas) wrestled in last month's first-ever women's Royal Rumble match with Laurer's name, along with the name of other women wrestlers who died before the could see history being made, written on her arm.
"Women should not be discriminated against, and I support you in whatever makes you feel like you are doing the right thing for you," Dumas wrote in the item description for the #TimesUp-emblazoned shirt she wore at the event and subsequently auctioned off on eBay. "Taking legal action is one of those ways, but it also happens to be one of the ways where our support can do the most good. Which is why 100% of the proceeds of this auction will be donated to the #TimesUp Legal Defense Fund to honor the strength of ALL women."
Hearing women such as Dumas speaking out ― along with Arndt's sacking ― gives survivors hope that the reckoning within the wrestling world is just beginning. 
Another wrestler exposing her alleged abusers is Moses Malone, who has been very vocal about her allegations of sexual assault against indie wrestler Sean Orleans (real name Kevin Held). Malone has also called out the man she says covered it up, wrestler, promoter and Held's teacher Mike Elgin (real name Aaron Frobel).
Through her work as a women's crisis counselor, Malone, who prefers to be identified by her stage name, understands that pursuing legal action is unlikely to result in a guilty verdict, so has instead opted to be "loud and unrelenting" about her ordeal ― "two things I'm very good at," she said.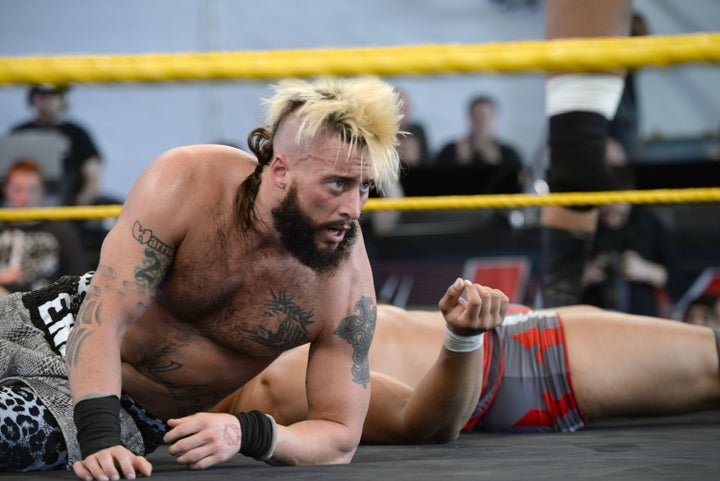 She sees Arndt's firing, the McMahon exposé and the prospect of more people speaking up in the wrestling industry as "empowering."
"For better or worse, Enzo was one of the biggest names in wrestling [and] in sports in general. And we saw that he was swiftly and irrevocably held accountable for his acts of sexual violence," she said. "That sends a message."
That message is that in the #MeToo era, consorting with high-profile alleged abusers isn't a good look. But it's also a similar directive that many industries have been communicating: those most affected by sexual harassment and assault are the ones doing all the heavy lifting. Laurer, Dumas, Martinez, Massaro, Perez, Sheahan and Malone and the countless others throughout wrestling's sordid history who've dared to speak up have been used, abused, shamed and driven out of the industry.
Many of these women paved the way for the Women's Evolution, which, with the exception of the women's Royal Rumble and a handful of other high-profile matches and storylines, has been created by the largely male executive team at the top of WWE for promotional purposes and little else. A true women's evolution would recognize the widespread abuse and discrimination marginalized communities say they face in wrestling and eradicate these cases as quickly as they did Arndt ― not for PR, but because it's the right thing to do.
As Malone noted, "It's up to the men in power to keep the momentum going."
Ensuring that those whose violence extends outside of the ring aren't at the top of the business will require a complete and total overhaul of the wrestling industry as we know it.
Scarlett Harris is an Australian culture writer. You can read her previously published work at her website, The Scarlett Woman, and follow her on Twitter @ScarlettEHarris.
Calling all HuffPost superfans!
Sign up for membership to become a founding member and help shape HuffPost's next chapter