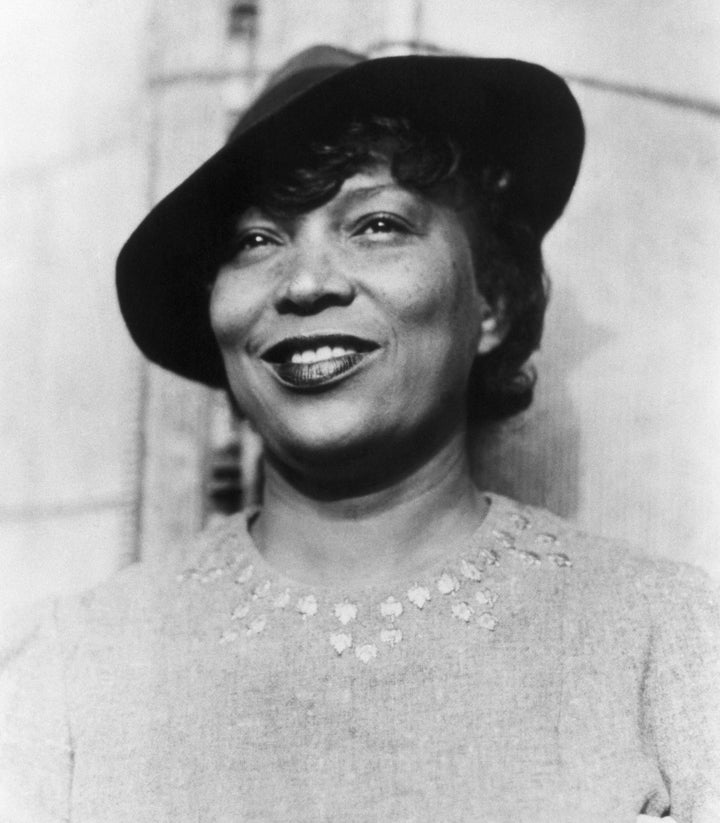 Fifty-eight years after she died, Zora Neale Hurston is about to drop a new book, a development so monumental it's just as if we unearthed a lost recording from Biggie or Tupac. Barracoon: The Story of the Last "Black Cargo," available from Amistad Press on May 8, is long overdue: Hurston first tried to publish it in 1931.
The book purports to tell the life story of a man named Oluale Kossola, who was transported from West Africa to Alabama in 1860 on a ship named Clotilda. Its release is timely, since a controversy recently erupted over whether an Alabama journalist has found the wreckage of the same ship.
But there's another reason this decades-old book is as relevant as ever: Hurston's work embodies the dilemma facing contemporary black artists, from Hollywood stars to elite black journalists, who all struggle to find the line between celebrating blackness in all its distinctive glory, and scrutiny from white and black audiences alike for keeping it too black.
Hurston always hungered for depictions of black life that could be appreciated beyond of the lens and gaze of white people. The novelist, anthropologist, folklorist and playwright wrote in a letter to her one-time collaborator Langston Hughes that she was was tired of seeing black people through the eyes of white playwrights. She lamented that "these cheap white folks are grabbing our stuff and ruining it. I am almost sick — my one consolation being that they never do it right and so there is still a chance for us."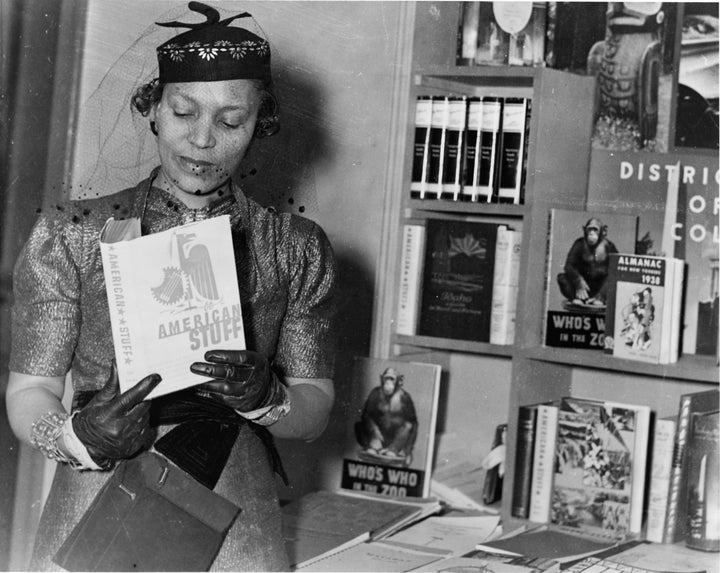 Hurston began researching Barracoon in 1927, when she first interviewed the former slave Kossola (later named Cudjo Lewis) on an assignment from the famed anthropologist Dr. Franz Boas, which was later published by the pioneering black historian Carter G. Woodson. She continued these interviews over several years, her research sponsored by an eccentric white patron who loved to hear "authentic" depictions of black "primitive" life. Hurston dedicated the Barracoon manuscript to her patron, calling her "My Godmother, and the one Mother of all the primitives, who...is concerned about the hearts of the untaught." The Eatonville, Florida, native would arrive at Lewis' Alabama home armed with her Southern charm and bearing offerings like Virginia ham, baskets of Georgia peaches and late-summer watermelon.
The Howard University- and Barnard College-trained scholar collected Lewis' account of life in the region now known as Guinea, and of his arrival in America in 1860. Because the slave trade was banned in 1808, the ship he came on was illegal; the owner burned and abandoned it once it came on shore. Lewis was enslaved for more than five years. When the Civil War ended, Union soldiers freed the 110 Africans who came over on the Clotilda. Once emancipated, several of them created their own village outside Mobile; it was called Africatown.
When he died in 1935, Lewis was the Cotilda's longest-surviving piece of human cargo. Zora's white patron was thrilled by the story of how this shipwrecked African remembered his past, endured five years of slavery and struggled to build a new life. But at the time, the white publishing industry was less enamored with Zora's manuscript, which was filled with black dialect. Lewis gets emotional when Zora calls him by his African name, Mossula. "Excuse me I cry. I can't help it when I hear de name call. Oh, Lor'. I no see Afficky soil no mo'!" Zora was unable to get the story published in full, partly because she wrote Lewis' natural speech phonetically, as would be her signature in her fiction and nonfiction, as the literary scholar Deborah G. Plant explains in the introduction to the forthcoming edition of Barracoon.
Like many contemporary blacks in elite cultural spaces, Zora was caught in respectability politics: between battling white perceptions of an inferior blackness and resisting cultural norms that make whiteness supreme. Watermelon has done nothing in its beautiful life but give hydration and sweet nourishment to generations of people. But old stereotypes about the fruit embarrassed a black student so much that, in 2018, she demanded that black cooks at Columbia University lose their jobs for serving it during Black History Month. Hollywood loves Tiffany Haddish's breakout performance in "Girls Trip," but her exuberance strikes some black people as stereotypical. White America loves Beyoncé as the apolitical blond bombshell, but police officers stage boycotts when she dares to dance in Black Panther styles.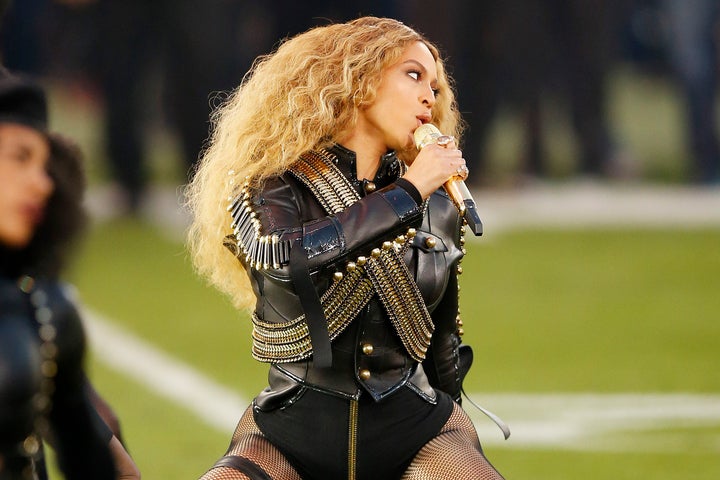 These tensions also apply to journalists who try to navigate elite newsrooms, as I saw during a recent celebration of Hurston in Washington, D.C. I emceed the Zora birthday celebration, which featured alumni of The Hilltop, the Howard University campus newspaper she co-founded in 1924. Before a standing-room-only audience, a group of Hilltop alumni ― who went on to write for Time, Wall Street Journal, Reuters and The Boston Globe ― read from Zora's works, including an excerpt from the new book.
These accomplished black journalists sometimes stumbled over Hurston's prose. Zora's attempt to faithfully honor the unique rhythms and song of Lewis' speech, could feel anachronistic. "Derefore, you unnerstand me, de man pay different price for different girl," he says. "If she de daughter of a po' family, or she been married before or somethin', he don't pay much for her." Some people in the crowd visibly cringed at times during the reading as they tried to follow along.
"Like many contemporary blacks in elite cultural spaces, Zora was caught in respectability politics."
All of the black writers on the panel spoke of wrestling with how to celebrate the unique cultural stamps of the black experience in their work for "mainstream" audiences. Ayesha Rascoe, a White House correspondent for Reuters, said when she hears Zora's dialogue, it reminds her of her roots in the South. Bobby White, a former longtime Wall Street Journal reporter, said as a reporter his practice was to clean up black grammar "for clarity," since most white readers are not fluent in black dialect and it would be a barrier to having subjects be understood.
Then, there are critics among the African diaspora. Howard journalism major Ibrahim Onafeko, a native of Nigeria, said that as he listened to Zora's account of how Lewis explained how religion and marriage worked back home, the story rang false. He told the D.C. audience that it sounded like a stereotype of West African life. "Was she lying?" another woman in the audience asked, noting Zora's powers of imagination.
It is impossible to truly know. We also don't know how much Zora may have been trying to "black it up" to please her patronizing white patron. We don't know how much Barracoon was a verbatim account of The Last "Black Cargo." But Zora's enthusiastic rejection of respectability politics makes her ahead of her time. Barracoon and its long path to print is a testament to Zora's singular vision amid so many competing pressures that continue to put us at war with ourselves. I can only admire her resolve to love blackness in a world that often seems determined to hate it.
Natalie Hopkinson is the author most recently of A Mouth Is Always Muzzled, and a member of the board of directors for the Hurston/Wright Foundation.
CORRECTION: A previous version of the article misidentified the subtitle of Barracoon.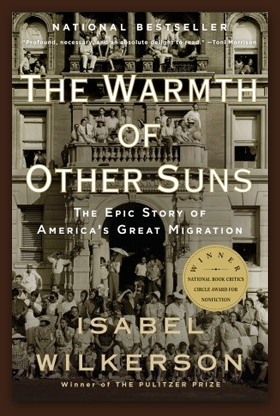 Black History Books
Popular in the Community