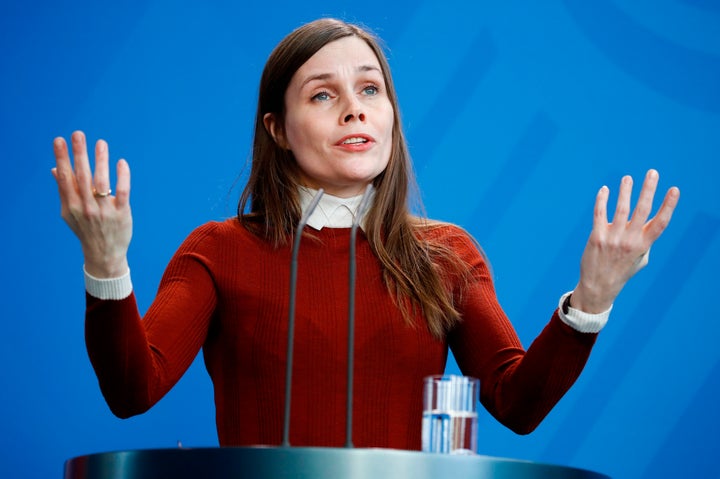 Let me take you to a magical land of elves and waterfalls and rainbows, where equal pay is legally enforced and monopolies insist on training women in equal numbers to men.
Welcome, my friends, to Iceland.
For the past nine years, the World Economic Forum's gender equality index has deemed Iceland the best place on earth to be a woman. Early this year, it became the first nation to require employers to prove they are paying women equal wages for equal work, fining business that fail to do so. Last year, the country elected its second female prime minister, a 42-year-old raising three young kids. As of February, a course in gender studies was compulsory in 27 of the country's 33 high schools.
What's more, Iceland's big companies exceed legal requirements by investing in training female workers in technology in equal numbers to men. That's especially notable this Labor Day in the U.S., where bosses insist equality is bad for business, and pay lobbyists like the National Federation of Independent Business fight workplace progress in Washington. There's policy, and then there's practice — and both in Iceland seem like fairy tales when compared to reality for women in the U.S. workforce.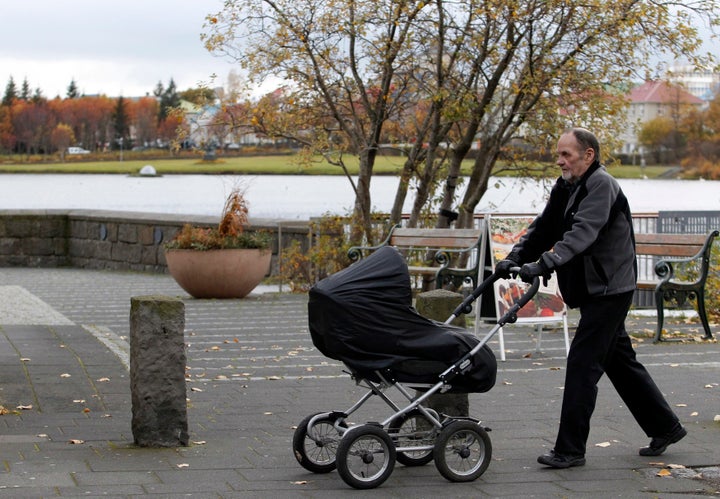 Labor is inseparable from what makes the Icelandic fairy tale possible. Meanwhile, in the States, labor rights are under attack, unions are weaker than they've been in generations, and gender hiring quotas are controversial. Iceland is a case study in how the government can intervene to make sure workers' rights are protected and to advance gender equality.
Iceland has a population of about 350,000 — a bit smaller than Wichita, Kansas. It's so homogeneous that, instead of Tinder, Iceland's dating app is a genetic databank that can warn you if the hunk in the woolen sweater reading Magnús Sigurðsson at the bar is, in fact, your cousin. Despite being just a quick, cheap flight from Europe's capitals, it has admitted only 55 refugees this year. The two black residents I saw during my week in the country were both American-born. The two women in hijabs I saw were tourists snapping pictures under a waterfall. It's easier to make policy in such a petri dish.
It's also easier to maintain a monopoly. Such a tiny population doesn't support a multitude of big-business competitors. For farming families like Anton Bjarnason's, who raise sheep on the lava fields around Lake Myvatn, that means handing over sheared wool for a pittance to be spun and sold. Yet for factory workers, monopolies like MS Dairies, the north-country factory of which is a short drive from Bjarnason's farm, come with social responsibility, and the possibility to make change beyond politics.
"Labor is inseparable from what makes the Icelandic fairy tale possible."
MS Dairies is a co-op that works with over 600 family farms who practice humane animal treatment. It runs on 100 percent carbon-free electricity. I visited its northern factory with a friend who works for Icelandic Provisions, which uses the same cultures for its skyr — a type of yogurt culture which has been part of the Icelandic diet since the Viking days — from this very monopoly.
At the factory, a woman named Kristín Halldórsdóttir, wearing a lab coat and a sanitary cap, whisked the thick skyr into cream for me to taste. This is how her grandmother used to make it, before women went to work and dairy production became automated. When skyr moved from the kitchen to the factory floor, she explained, women had to teach the men who had learned technology how to make it correctly. But now, MS Dairies sends an equal number of women to become certified as dairy technicians.
Kristín was one of them, and now she runs the factory. Her employees are union members, like 90 percent of the country ― compared to just over 10 percent of American workers. The chairman of MS Dairies is a chairwoman, and like at all Icelandic companies with 50 or more employees, oversees a board that is at least 40 percent female. In the U.S., California turned heads this week when legislators passed a bill requiring publicly held companies to name at least one female board member. MS Dairies is hardly alone in its workplace structure: Even internationally owned companies like Ikea report a half-female workforce in their Iceland branches and a female majority in managerial positions.
Other cultures, take note: After the economic crash of 2008, majority-male bankers in the U.S. received massive bonuses, while in Reykjavik they went to jail. Iceland took a hard look at the hubris that had sunk the country's economy. The government hired gender studies professors to assess whether masculinity had played a role in the financial crisis; the nation's Chamber of Commerce understood the crash as a "penis competition." The findings led women to replace men at the helm of two of Iceland's three major banks. The biggest American banks still have exactly zero female CEOs. And the male prime minister was overthrown in favor of world's first openly lesbian head of state, Jóhanna Sigurðardottir.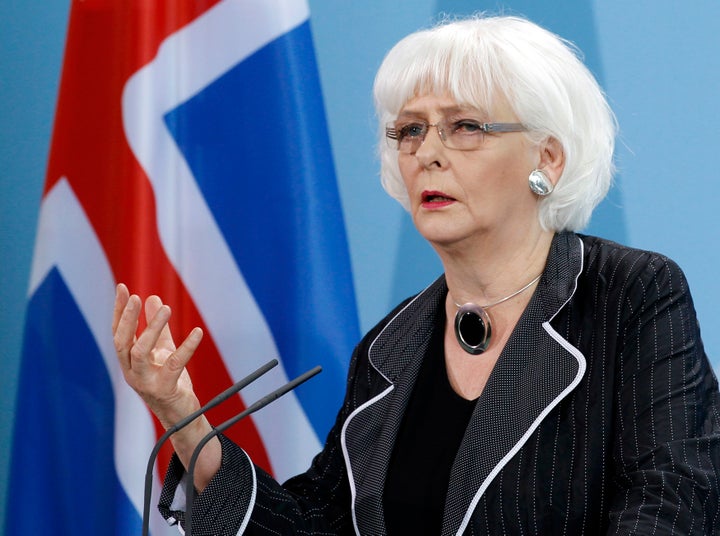 Iceland's willingness to investigate and acknowledge the relationship between gender and business didn't just rise without precedent. Women's work was at the root of such awareness, dating back to a 1975 inequality protest, when 90 percent of Icelandic women walked off the job. People paid attention, and five years later Iceland became the world's first country to elect a female president, a single mother named Vigdís Finnbogadóttir. Her election defined a generation, redefined a country, and nearly 40 years later, is showing the rest of the world what is possible.
We didn't elect our first female president; that has defined a country too. About the same proportion of our country believes in a patriarchal god as Icelanders believe in elves (it's true, even engineers). We may be vast and diverse in ways that make the possibility of worker equality seem like a folkloric fantasy in both social policy and business practice. But what this tiny country was willing to investigate, demonstrate and radically change in a single, activated generation is something we must do more than imagine.
Consider that the U.S. ranks 49th in those WEF gender rankings that Iceland always tops ― four places lower than we did when Hillary Clinton ran for president in 2016. The United States' population is both vast and varied ― rather than minuscule and homogeneous ― necessitating an alternate path to make the fairy tale of gender equality approach reality. But we must see Iceland's present tense as at least our future goal, and to do that, we need policy and business alike to follow the ideals of Iceland's skyr's-the-limit lead.

CORRECTION: A previous version of this story said Iceland was a European Union member. Iceland is heavily integrated into the EU via the European Economic Area, but it is not a member state.
Lauren Sandler is a journalist and the author of Righteous, One and Only and a forthcoming book about a year in the life of a young homeless mother.