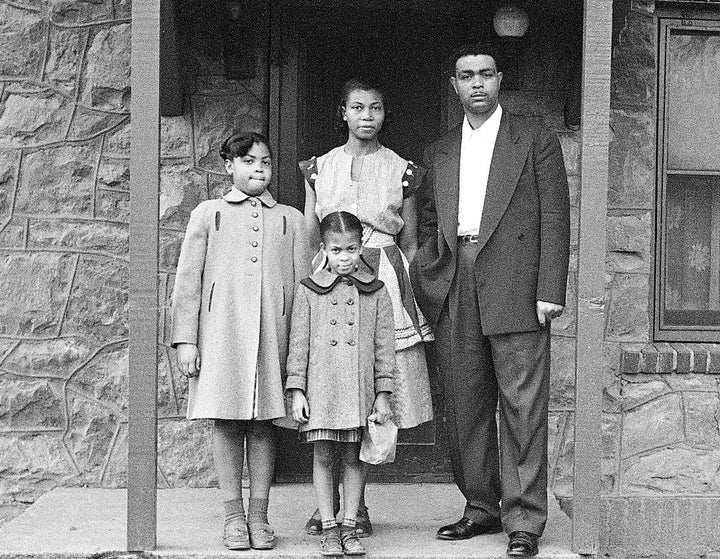 In March, Linda Brown, who as a third-grader lent her name to the fight to dismantle school segregation, passed away at age 75. While systemic inequality and racial disparities still exist, the landmark Supreme Court ruling in Brown v. Board of Education changed our entire nation for the better. The 1954 decision not only struck down state-sponsored segregation and became a cornerstone of our justice system; its principles of equality and opportunity are now foundational aspects of our democracy.
If there was ever a Supreme Court ruling that nominees to federal courts should wholly embrace, it should be Brown. The doctrine of "separate but equal" has no role in today's society. The case was famously decided by a unanimous Supreme Court. Although the ruling was initially met with massive resistance throughout the South, it was precisely because of federal judges on the lower courts that its mandate was respected. The decision is not about to be revisited by any court anywhere.
Brown is not subject to debate.
Yet today, as we celebrate the 64th anniversary of Brown v. Board, several of President Donald Trump's judicial nominees have recently dared to challenge it. Wendy Vitter, nominated to a federal district court in Louisiana, was the first, saying at her April confirmation hearing, "I think I get into a difficult area when I start commenting on Supreme Court decisions which are correctly decided and which I may disagree with." Next came Andrew Oldham, ironically nominated to the U.S. Court of Appeals for the 5th Circuit, which was home to the unlikely heroes called upon to enforce Brown throughout the South. Then, four more district court nominees refused to answer the Brown question.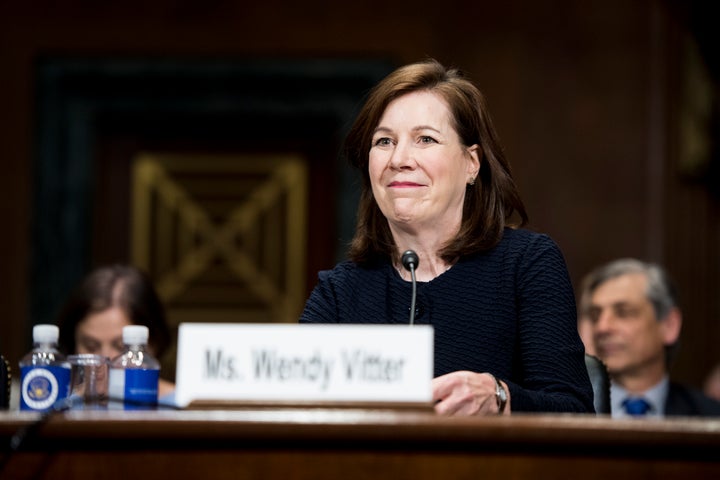 Clearly, there was another answer, the right answer. All sitting Supreme Court justices endorsed Brown at their own confirmation hearings. Conservative justice Samuel Alito called it "one of the greatest, if not the single greatest thing that the Supreme Court of the United States has ever done." Clarence Thomas stated, "[Brown] is certainly one of the cases ― even before I knew all of the legal ramifications, it is one that changed my life and changed the South."
The refusal to endorse Brown is a powerful symbol of the intensely xenophobic zealotry shared by many Trump judicial nominees that threatens civil rights jurisprudence in particular and the rule of law in general. These are lawyers on the fringes of society who, if confirmed, will willingly depart from widely accepted principles and may harm communities of color.
We know about Brett Talley, the failed nominee to an Alabama federal court, who allegedly praised an early leader of the Ku Klux Klan on a University of Alabama message board. The nation should also know about Thomas Farr, a nominee to a North Carolina federal court who has ties to white supremacists and personally engaged in activities to intimidate black voters in order to help segregationist Sen. Jesse Helms win his 1990 re-election bid. Both Farr and Kyle Duncan, who was recently confirmed to the 5th Circuit, appealed to the Supreme Court to overturn the 4th Circuit's ruling in 2016 that North Carolina's voter suppression efforts targeted African-Americans with "almost surgical precision."
"A key part of making America 'hate' again lies in stacking the federal bench with people willing to do Trump's bidding."
Trump's apparent efforts to whiten the federal bench are central to reshaping the courts. Black nominees are rarely to be found among the scores of nominees the Senate is rushing through to confirmation. Of some 120 nominees to lifetime seats on the federal bench, only two are African-American. Courts such as the 7th Circuit, which covers Illinois, Wisconsin and Indiana, currently have no judges of color.
This lack of diversity comes at a severe cost to the nation. It could lead to the undermining of laws that have transformed our country and ensure democracy works for all of us. We have seen the direction the president wants to take our nation. A key part of making America "hate" again lies in stacking the federal bench with people willing to do Trump's bidding ― judges willing to rubber-stamp partisan gerrymandering, voter suppression, inhumane immigration policies and laws that favor corporations over people.
Sixty-four years after the Supreme Court's watershed decision, our nation still has much work to do to make sure that the promise of Brown is realized. We must never forget that judges who understood their role in maintaining the balance of power among branches of government helped bring about the positive transformation we have seen in our society. We must remain cautious of any who seek to utilize the courts to return us to an era before Brown.
Derrick Johnson is the president and CEO of the NAACP. Follow him @NAACP and @DerrickNAACP.
Related
Popular in the Community