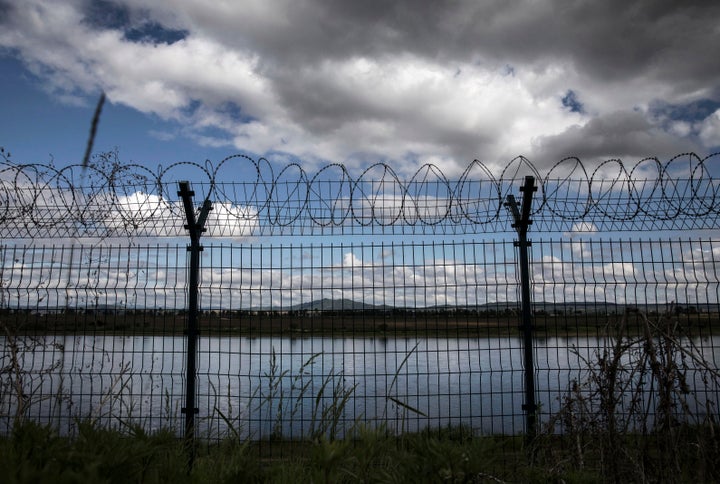 As tensions with North Korea reached new heights in late 2017, an alarming new YouTube genre swept the internet like wildfire: the Korean DMZ escape video. Viewed millions of times, these dramatic videos depicted several instances of North Korean soldiers fleeing across the heavily fortified border into South Korea. In one video, the fleeing soldier was even shot by his fellow compatriot before being whisked to safety by South Korean soldiers on the other side of the border.
To most viewers, these dramatic flights are clear examples of the growing desperation of North Korean citizens to escape the clutches of Kim Jong Un's despotic regime. But it's important to remember that people fleeing from North Korea is not a recent phenomenon and most flights do not happen across the DMZ.
In fact, citizens from the Democratic People's Republic of Korea have been leaving ― or trying to leave ― the country for decades in search of safety and a better life. The majority of North Koreans who attempt to escape the repressive regime cross the Yalu River from Korea into either Jilin or Liaoning provinces in Northeast China.
From there, they commence an arduous 3000-mile journey south ― commonly known as the "underground railway" ― through China, Vietnam and Laos until they "safely" arrive in Thailand. Sadly, throughout their whole journey in China, these refugees are considered by the Chinese government to be "illegal economic migrants," and if caught, are arrested and routinely forcibly repatriated to North Korea.
Over the years there have been thousands of documented accounts of refugees being arrested by Chinese authorities and being sent back to North Korea, a country that is widely recognized as being devoid of basic rights and freedoms. Upon return, they face serious human rights abuses including jail, internment in re-education facilities and even death ― tactics used by the Kim government to intimidate other North Korean citizens from attempting their own escape.
Since July 2016 alone, rights groups have reported more than 100 refugees who have been arrested by Chinese authorities, with more than half of these individuals being involuntarily repatriated back to North Korea. And back in 2003, the Chinese government arrested and repatriated in excess of 3,000 North Koreans, part of what was then referred to as the "100 Day Campaign." Such actions by China have happened, and will continue to happen, unless greater international attention and pressure is placed upon the country.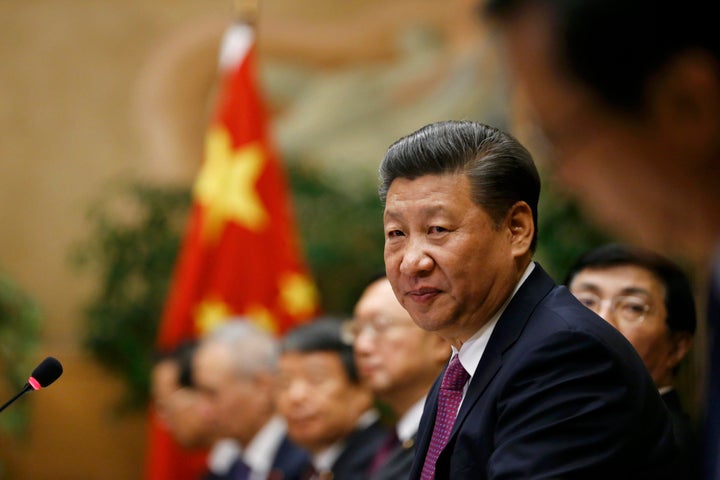 In addition to the unknown number of refugees that are caught by Chinese authorities each year, it is estimated that there are a further 50,000 to 200,000 North Koreans residing in China. Forced to live in the shadows, they have no social or legal protections, no support, no rights and no hope. This population includes a large number of women who face heightened vulnerabilities, including being trafficked into the sex trade or sold as wives to local Chinese men.
The decision by the Chinese government to continuously return refugees to North Korea seriously calls into question China's credibility as a member of the international human rights community. While it might not be common knowledge, China did in 1982 sign the 1951 Refugee Convention and its 1967 Protocol. This treaty contains a series of international legal obligations, including the fundamental tenet of non-refoulement: not sending someone back to a country where their life or liberty may be threatened. Despite this, China continues to proclaim that its national asylum legislation is "under development." As 36 years have passed since its original signing of the Convention, it is safe to say that refugee protection is not a government priority.
"The world must stop tolerating China's behavior just because 'that's what China does and there is nothing we can do.'"
China has also signed a multitude of other international human rights agreements including the International Covenant of Civil and Political Rights, the Convention against Torture, and the Convention on the Rights of the Child. Each of these documents ostensibly reflect China's unwavering commitment to the core international human rights frameworks and the fundamental protections contained within, including a number of clear provisions related to refugee protection. But despite these promises, the Chinese government continues to delay ratification of some of these treaties and thumb its nose at even the most fundamental elements of refugee protection.
The failure of China's international commitments was again highlighted in the 2014 U.N. Commission of Inquiry report on the human rights situation in North Korea, which condemned Beijing for not only repatriating North Koreans but also for failing to protect them from falling into the hands of human traffickers. Despite overwhelming evidence, the Chinese government has not acknowledged the contents of the report as true or accurate. Instead, the government has dogmatically continued to arrest and deport North Koreans, citing them exclusively as "illegal economic migrants."
China is of course not alone in its apathy and general unwillingness to support refugees. Around the world, a number of countries have started to pull away from refugee protection and begun employing policies of deterrence and exclusion. Look no further than Brexit or the current immigration debate in the United States. But the culpability of other nations should be no excuse for China. As a signatory to the 1951 Refugee Convention, Beijing should allow North Koreans to claim asylum, or at the very least, allow them unobstructed passage to a safe third country.
The world must stop tolerating China's behavior just because, it may be thought, "that's what China does and there is nothing we can do." It is the collective responsibility of civil society, international organizations and governments to remember the lives affected by the Kim regime's abuses, to keep human rights on the agenda, and to hold China to account. Only with a unified and consistent voice supporting the rights of North Korean refugees will the Chinese government even consider instituting the change in policy that is so desperately needed.
Evan Jones is the program coordinator at the Asia Pacific Refugee Rights Network (APRRN) based in Bangkok, Thailand.
Popular in the Community