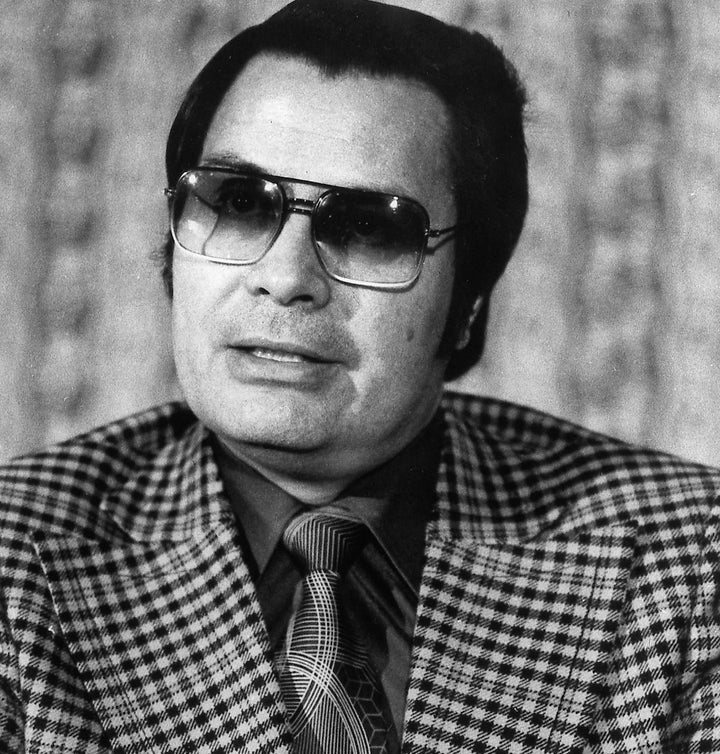 There's a new Donald Trump meme making the rounds on social media. The image has the president's face, but he's wearing the iconic look of cult leader Jim Jones: white suit, dark 1970s sunglasses, self-righteous swagger.
The meme came up during a recent panel discussion, in which I participated, to commemorate the 40th anniversary of the Jonestown tragedy. On Nov. 18, 1978, some 917 people died, most of them after ingesting a cyanide-laced beverage — a calamity that forced the term "drinking the Kool-Aid" into the lexicon. The vast majority of the dead were members of the Peoples Temple, a religious sect led by Jones ― who also died that day.
Yulanda Williams, who at age 10 became a member of the Peoples Temple, spent months living in the group's Jonestown commune in Guyana before escaping back to San Francisco. She told the audience gathered at the California Historical Society about being forced to listen to Jones' voice drone on over a public address system 24 hours a day.
For me, that brought to mind the religious fervor at Trump's rallies, his ubiquity on Twitter and all forms of mass media, and the chilling fact that he is the first president to be able to broadcast messages to all of our cell phones. When asked about the comparison directly, Williams, who is now a lieutenant with the San Francisco police, demurred. "You're going to get me in trouble," she said, with a knowing smile.
But there are indeed unsettling similarities between Jones and Trump, two powerful and politically savvy figures — one of whom happens to hold the nuclear codes. And 40 years after Jonestown, the question remains: Why do people put their lives in the hands of charismatic and increasingly unhinged white men?
"Why do people put their lives in the hands of charismatic and increasingly unhinged white men?"
Back in the 1970s, Jones' utopian message of anti-racism, anti-capitalism and interracial unity was appealing in the nation once known as British Guiana, with its history of colonialism, displacement and racial oppression. It was welcomed by the ruling Guyana government, which had recently declared itself to be socialist and nationalized the sugar and bauxite industries. Isolated and cut off financially from the United States, and ignored by would-be allies like Russia and China, the ruling government was looking for support anywhere it could. Guyanese officials welcomed their American comrades in the struggle ― especially comrades who happened to have over $13 million in assets in bank accounts all over the world.
Among Guyana's black neighbors to the north, Jones' utopian promises held a similar appeal. Russell Rickford, a Cornell historian who is researching the relationship between black Americans and Guyana in the 1970s, explained that Jones' American followers were overwhelmingly black, many from the San Francisco area. A lagging economy, a backlash to the civil rights movement, the first stirrings of gentrification in the Bay Area and cutbacks to the social safety net made their outlook in America look bleak and moving to Jonestown a hopeful choice.
"People think they were escaping to the jungle," Rickford said during our panel discussion. "They were escaping from the jungle."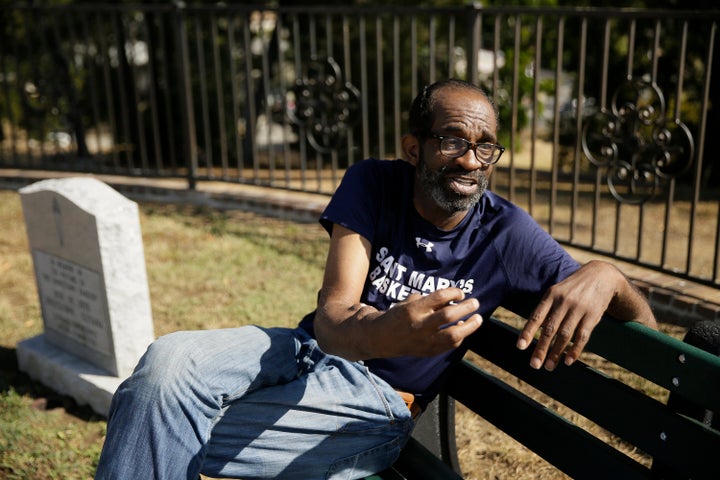 Racism and economic oppression may have helped inspire many black Peoples Temple members to take their chances in Guyana, but Yulanda Williams said that Jim Jones had his own motivations for leaving San Francisco. The law was coming for him. Several government agencies had started investigating his operation, which bore the markings of a dangerous cult, and a local magazine was going to publish an exposé about his abuse of his flock.
The Guyana commune proved to be no paradise either, and Jones became increasingly desperate to escape the trap that he himself had set with his extreme narcissism, amplified by his worsening addiction to drugs. When a deranged follower tried to stab Rep. Leo Ryan, who had come to Jonestown to investigate the cult, the violent dominos began to fall. Soon after, temple members began shooting at Ryan's delegation, which included many members of the U.S. press. The congressman and others were killed.
It seemed the end was nigh. Jones ordered the entire settlement to commit "revolutionary suicide."
Williams rejects the notion that this was truly a mass suicide and that her fellow members of the Peoples Temple consumed the cyanide-laced drink willingly. She said they were surrounded by Jones' armed henchmen and had no choice. Whatever was going through the minds of people on that November day, the loss of 917 lives was a tragedy of unspeakable proportions.
Karen Hill, a psychologist who has studied Jones' audio recordings, thinks the meme-makers are right to draw parallels to America's current head of state. While Trump's and Jones' ideologies could not be more different, the president has a similarly entrancing staccato speaking style and has also exhibited extreme narcissism. Like Jones, he has enforced demands of loyalty through threats, degradation and retaliations for slights. Like Jones, he has amassed large amounts of money and used it to get out of trouble. Like Jones, he is accused of denigrating and sexually assaulting women. And like Jones, he has spread messages of fear, paranoia and violence.
Forty years later, the story of Jonestown is one worth remembering. This cult-of-personality business is a dangerous game.
Natalie Hopkinson is the author, most recently, of A Mouth Is Always Muzzled, a book about contemporary Guyana.
Support HuffPost
The Stakes Have Never Been Higher
Popular in the Community