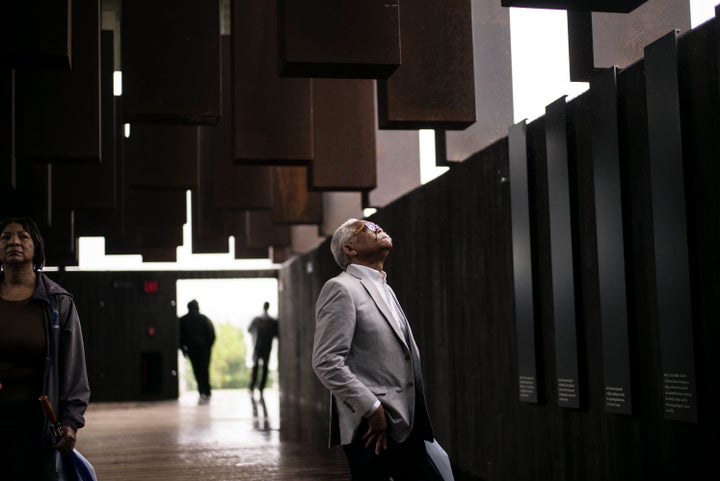 Last week marked the opening in Montgomery, Alabama, of the National Memorial for Peace and Justice, a first of its kind exhibit commemorating over 4,000 lynching victims. The project, spearheaded by the Equal Justice Initiative, also includes a museum that traces America's history of racism, from slavery to our current era of mass incarceration. It is the lynching memorial, however, that has garnered the most public attention.
No one did more to raise consciousness and to end systemic lynching in the U.S. than Ida B. Wells-Barnett. Born in 1862 to enslaved parents in Holly Springs, Mississippi, Wells was a pioneering journalist and civil rights activist. In 1892, she launched a crusade against lynching after her friend Thomas Moss and two others were lynched in Memphis, Tennessee. Wells wrote blistering editorials decrying the injustice of lynching; she published pamphlets on the topic and traveled overseas to lecture about the evils of extrajudicial killings.
"Lynching was a way for white people to maintain social, political and economic control over black people."
Lynching was a way for white people to maintain social, political and economic control over black people. According to her biographer Paula Giddings, Wells theorized that "lynching was a direct result of the gains Blacks were making throughout the South." In her autobiography, Crusade for Justice, Wells wrote that "lynching was merely an excuse to get rid of the Negroes who were acquiring wealth and property and thus keep the race terrorized and 'keep the nigger down.'"
Her insight upended the stated reasons that whites usually advanced to justify lynching: that Black men were especially prone to raping white women (some African-Americans, including social reformers who opposed lynching, believed this myth as well).
Indeed, Frederick Douglass credited a young Ida B. Wells with challenging his initial beliefs about the reasoning for lynchings.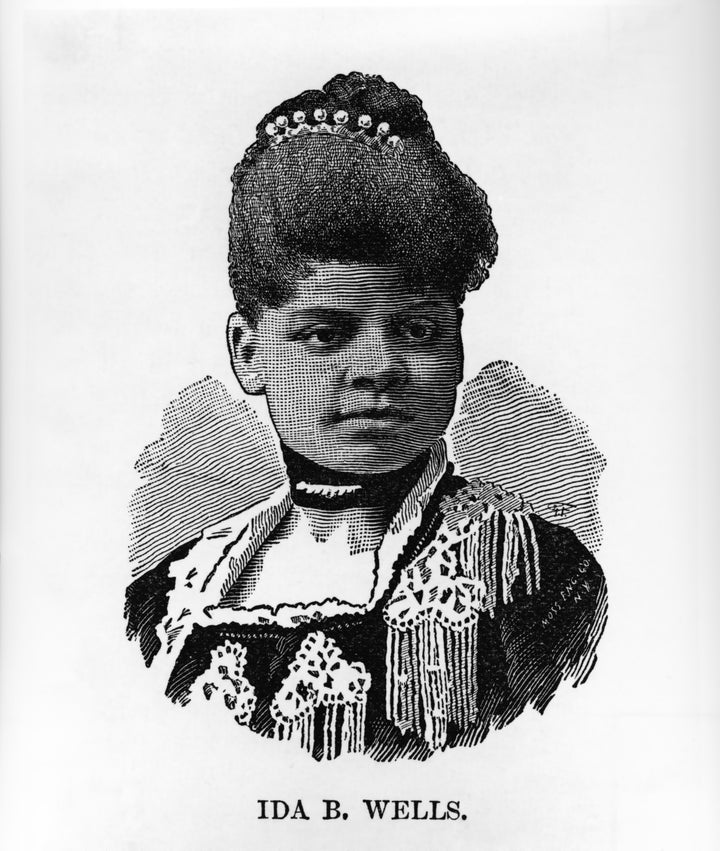 In the 1890s, black women, led by Wells, protested lynching and gave birth to a massive anti-lynching movement. Taking a cue from Wells, the founders of NAACP made lynching a cornerstone of their racial justice campaign in the early 1900s. In the 1920s, the NAACP began to push for federal anti-lynching legislation through the Dyer bill; the organization tried for 20 years to pass the bill, and it relied heavily on black and white women in that effort.
Wells was joined by over a dozen women, black and white, in her crusade. While some, like Wells, were politically visible, many did work that scholar-activist Angela Y. Davis describes as the "housework of the movement" or the "backstage work." As historian Mary Jane Brown writes, black and white women activists "headed committees, raised money, rallied supporters, testified in congressional hearings and acted in key advisory roles in a cooperative interracial relationship."
Ultimately, Congress did not pass anti-lynching legislation. But the activism and agitation against lynching and the campaign to pass the Dyer bill helped to shine what Wells called "the light of truth" on the brutal extrajudicial practice. Wells and her fellow women activists succeeded in reducing actual instances of lynching, which plummeted over time.
"You can draw a straight line from the lynching era to our current epidemic of mass incarceration."
You can draw a straight line from the lynching era to our current epidemic of mass incarceration. A 2012 study published Sociological Quarterly drew that line, finding that "U.S. jurisdictions with the highest lynching rates now seem to imprison more of their residents." The authors offered a number of hypotheses for this association, including the political climate of the states in question and the racial concentration of people of color.
One of their conclusions is that racial antagonism is enduring and can take different forms in different eras. Today's mass incarceration "may be employed to achieve the same ends as the illicit killings used in the distant past." In agitating to end extrajudicial killings, Wells sought to reform the criminal justice system. Were she alive today, I have no doubt that we would find her at the forefront of our current struggles to end criminalization.
Wells' activism was dangerous, and she suffered dire consequences for raising the issues that she did. The offices of the newspaper that she co-owned in Memphis were firebombed in 1892, after she wrote her famous editorial condemning the lynching of her friends. She was an exile from the south for three decades, only returning at the request of Black women to support Black sharecroppers who were on trial after a shootout against them during an organizing meeting. She carried a pistol for protection and remained defiant despite facing consistent threats.
In our current historical moment, when more attention is being paid to Black women's contributions to American history, Wells' work and legacy are being reconsidered and uplifted. Just last month, The New York Times published her long-overdue obituary.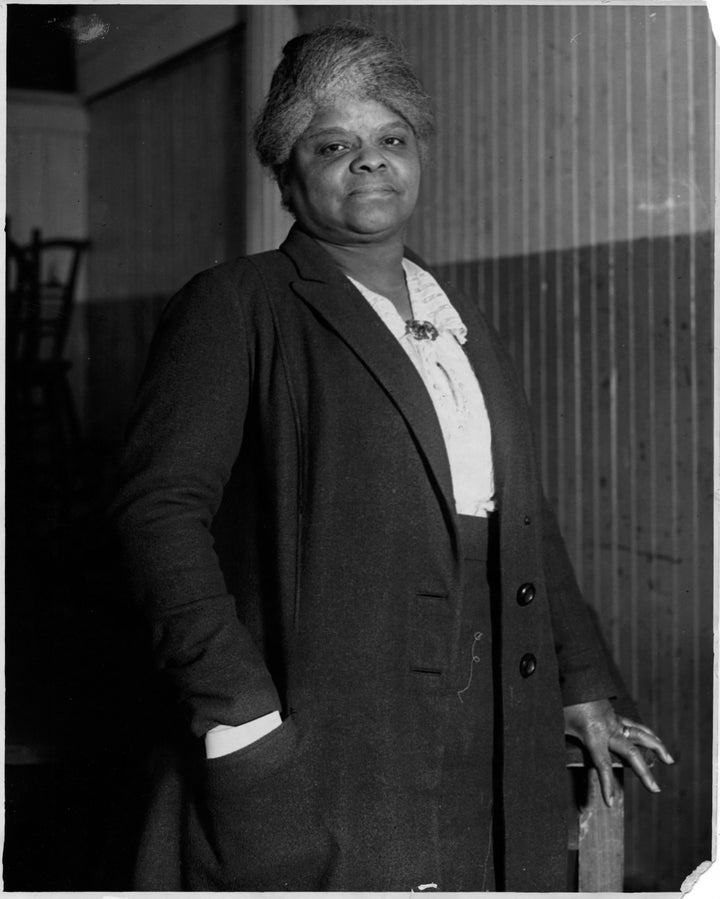 Wells spent the bulk of her adult life in Chicago, where she raised her family and continued to organize black women's clubs and engage in anti-lynching agitation. In Chicago, there are no memorials to her life, work and legacy. In general, across the U.S., there are few monuments, statues or other forms of public art focused on women; in Chicago, there's only one statue of a woman historical figure. A group of volunteers that includes members of the Wells-Barnett family is trying to change this. They have spent the past decade raising money to create a monument honoring their ancestor.
Even though I lived in Chicago for over twenty years, I hadn't heard of the Ida B. Wells Monument project until early April, when I saw Wells' great-granddaughter Michelle Duster tweet about it. The Wells-Barnett family has been at the forefront of promoting her work and protecting legacy; it was her daughter Alfreda Duster who insisted on the posthumous publication of her mother's autobiography, Crusade for Justice. Wells' efforts to complete her autobiography has been described as her attempt to "write herself into history."
On April 9, I announced that I wanted to raise $10,000 in support of the monument project. I committed to personally donate $1,000 and asked others to join me in making a contribution. Since then, well over 1,000 people across the U.S. and Canada have donated, with over $80,000 having been raised. Donations have ranged from $2 to $2,500, and over 90 percent of them are between $10 and $100. This is truly a people-powered grassroots fundraising effort, which I believe Wells would be proud of.
Wells' work is a reminder that uprooting white supremacy and racist violence in this country was, and continues to be, a dangerous struggle. Her legacy is also a testament to the fact that it is possible for one person, in solidarity with many others, to change history. The Chicago Ida B. Wells monument would serve as a bridge from the past to the present and provide the inspiration for us to carry her work forward into the future. It would remind us that Ida B. Wells is still beside us, fighting for justice.
Mariame Kaba is an organizer, educator and the founder and director of Project NIA, a grassroots organization with a vision to end youth incarceration.
Popular in the Community