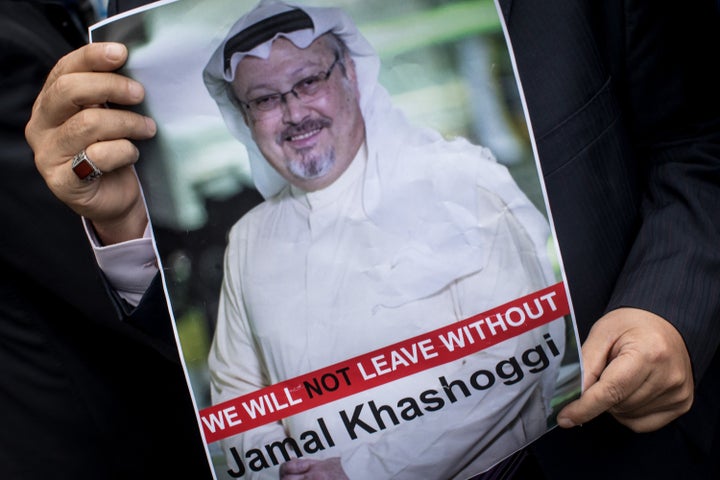 On Tuesday, Oct. 2, Jamal Khashoggi entered the Saudi Arabian consulate in Turkey. Living in self-imposed exile for more than a year in the United States, the popular Saudi journalist had traveled to Istanbul to obtain a document to confirm his divorce. His fiancée, Hatice Cengiz, waited outside for him for 11 hours.
Khashoggi never exited the building, leaving an international community of onlookers to worry about his whereabouts and safety.
Although Saudi officials flatly deny the allegations, and Turkish President Recep Tayyip Erdogan has been oddly circumspect in his statements about Khashoggi's disappearance, there is little room for optimism. Instead, we must accept (and mourn) the near-certain fact that Khashoggi has been killed.
We must also wrestle with two interconnected truths: First, despite its relentless posturing, Saudi Arabia is becoming an increasingly dangerous and uncontrollable autocratic state. Second, the United States, and more specifically the Trump administration, is complicit in Kashoggi's death.
"The anti-free speech climate is not exclusive to Saudi Arabia. President Donald Trump has waged his own war on the press."
Khashoggi had been effectively rendered an enemy of the Saudi state since King Salman bin Abdulaziz Al Saud rose to power in 2015. The journalist was himself concerned that he would be arrested or killed in response to his critiques of the monarchy's foreign and domestic actions, prompting him to move to the U.S. and live in self-imposed exile in 2017.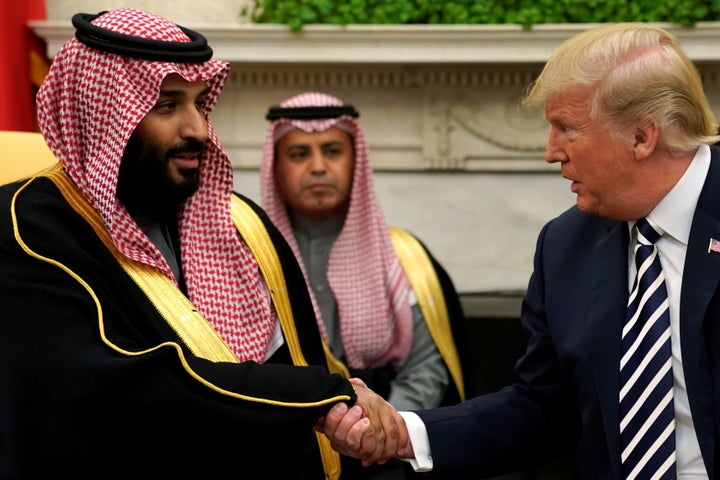 But this anti-free speech climate is not exclusive to Saudi Arabia. Since the beginning of his term, U.S. President Donald Trump has waged a war on the press, literally deeming mainstream media (with the exception of Fox News) "the enemy." Trump has also threatened to sic the Justice Department on the administration insider who penned an anonymous op-ed critical of the president for The New York Times.
Such tactics help to further normalize a culture in which dissent is marginalized, criminalized or altogether erased.
A key difference between the current Saudi political climate and that of previous historical junctures is the global public relations campaign that the country has mounted in recent years. Based largely on the charm, appeal and strategic politicking of Crown Prince Mohammed bin Salman (commonly referred to as "MBS"), Saudi Arabia has successfully presented itself as an increasingly "liberal" and "modern" state.
In reality, the reforms are nothing more than a façade, hiding the development of an increasingly repressive, violent and powerful autocracy.
"If we do not acknowledge the U.S. role in enabling the Saudi state's ruthless behavior, this will not be the last time that the international community is in mourning."
At the same time that MBS is dazzling the international community with necessary but insufficient domestic reforms, he has quickly consolidated power and effectively become the ruler of the nation. While the world trumpets Cirque du Soleil's performance in Riyadh, a Saudi-led military coalition continues to commit war crimes in Yemen, bombing civilian targets and blocking humanitarian aid.
While American politicians celebrate MBS's internal corruption reforms, inadequate attention is paid to Saudi Arabia's nearly 600 executions in the past 4 years, 200 of which were for nonviolent crimes and many of which allegedly occurred without due process.
Khashoggi's presumed death inside of the Saudi consulate is yet another extrajudicial killing by the Saudi state.
While the United States has always had a level of complicity with Saudi Arabia's actions, it can no longer offer even the pretense of neutrality with regard to its relations with the Gulf nation. Rather than asking critical questions of MBS on his three-week tour of the United States this past spring, the U.S. media and entertainment industry fawned over the de facto dictator with bizarre intensity.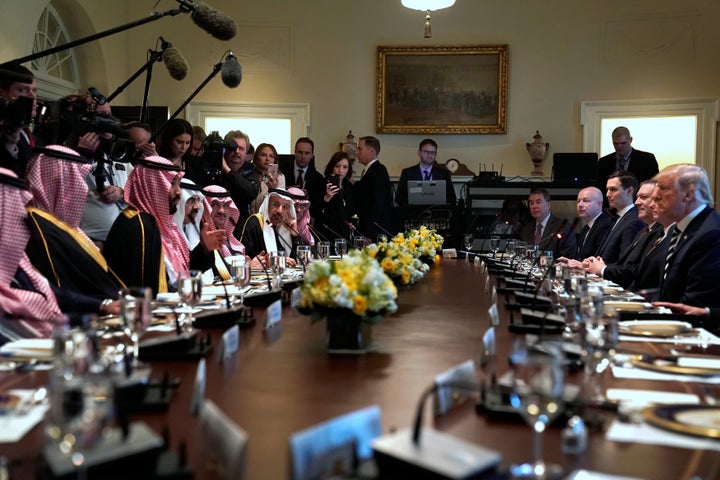 Trump himself, eager to solidify U.S. hegemony in the Middle East by destabilizing Iran and bolstering Israel, has offered unwavering military and economic support of Saudi Arabia with the proviso that it continue inching closer to full-fledged client-state status.
It is this arrangement that allows Saudi Arabia to be excluded from Trump's wide-ranging anti-Muslim travel ban despite having a stronger geographical and political connection to terrorism than some of the countries included on the list.
This is also the reason why the Trump administration has failed to utter a single word of criticism about Saudi Arabia's role in the brazen alleged attack on Khashoggi within the Turkish consulate. While no presidential administration in modern American history has held a consistent and principled position in the Middle East, the current U.S. relationship with Saudi Arabia represents a new nadir of both moral authority and political will.
As the Khashoggi affair continues to unfold, we must do more than mourn his tragic ordeal. We must fully and unequivocally reject the narrative of Saudi liberal reform. We must also acknowledge the U.S. role in enabling the Saudi state's increasingly reckless and ruthless behavior. If we do not acknowledge these two realities, this will not be the last time that the international community is in mourning.
Marc Lamont Hill is the Steve Charles Professor of Media, Cities, and Solutions at Temple University, a CNN political commentator and a former host of HuffPost Live.
Related
Popular in the Community