On Wednesday morning, Keke Palmer's baby's father learned the consequences of bringing relationship mess to the public for no good damn reason.
In July, dude (whose name I still haven't bothered to learn) was run off of anything resembling social media by a digital pitchfork-wielding mob for tweeting his disapproval of Palmer wearing a bethonged bodysuit under a sheer dress while being serenaded by Usher during his Las Vegas residency show.
Social media was quick to remind him that Palmer was out in public three-quarters naked before he ever impregnated her and that giving birth shouldn't relegate any woman ― let alone one younger than 30 ― to a life of wearing only burqas and that one discolored hoodie with the spit-up stains out of some antiquated sense of "maternal respect."
To her credit, Palmer handled the tantrum like an ace and issued the ultimate clapback a month and a half later by way of "Boyfriend," a new Usher song and video with the lyrics "Somebody said that your boyfriend is looking for me…that's cool." Palmer appears to be having great fun in the video, which she's in more than Usher himself, and gives a cheeky little nod to her (presumably) now-estranged boyfriend's tweet at the end.
Even the most stout-hearted humans have soft spots. Yours truly included. But there's a difference between having insecurities and being an insecure person. It's a tough thing to quantify, but spotting a fragile person is easy when you spend enough time with one and realize you want to stop doing just that.
Insecure men tend to make women suffer their miasma of fragility before anyone else ― we've seen a good amount of this from famous (or famous-adjacent) men this summer.
Future, the patron saint of the ain't-shit dude, dropped a quick and casual "fuck Russell" on his Quavo collab "Turn Yo Clic Up." It's an obvious shot at NFL star Russell Wilson, the current husband of Future's ex, Ciara, and their son's stepdad.
Family dynamics are complicated, and Wilson, indeed, might be different behind closed doors than the good father and husband that he projects publicly (and which many men are convinced is a lie… just because). But Future has a history of shading Wilson, and with real children involved, hurling insults on wax feels like bitter, unhealed ex behavior.
Rapper DDG, whom I only know exists because he's in a relationship with everyone's favorite mermaid, Halle Bailey, cut a song on his new album called "Famous" in which he expresses naked insecurity in having a partner whose success eclipses his.
Among the track's thoughtful lyrics: "Hardest thing I did was fall in love with a famous bitch" and "Filming a movie now you kissing dudes/You know I love you a lot/I don't give a fuck if that shit for promo/I don't wanna see this shit no more."
DDG responded to the negative feedback, insisting that everyone give him creative leeway. But considering Bailey hasn't said anything publicly about "Famous," I'd wager she's not thrilled with being called a "famous bitch" by her man.
Finally, actor Jonah Hill had a bad time because his ex-girlfriend Sarah Brady saw fit to violate his privacy by airing out their old texts (grimy behavior on her part). We learned, among other things, that Hill wasn't cool with Brady, a professional surfer before he got to her, being photographed surfing in bikinis. Which is like asking a Starbucks barista to lay off being seen in green aprons.
Hill couched his demand that Brady stop being attractive to other men in a list of his "boundaries," which experts acknowledge is "therapy speak" leveraged as a means of control.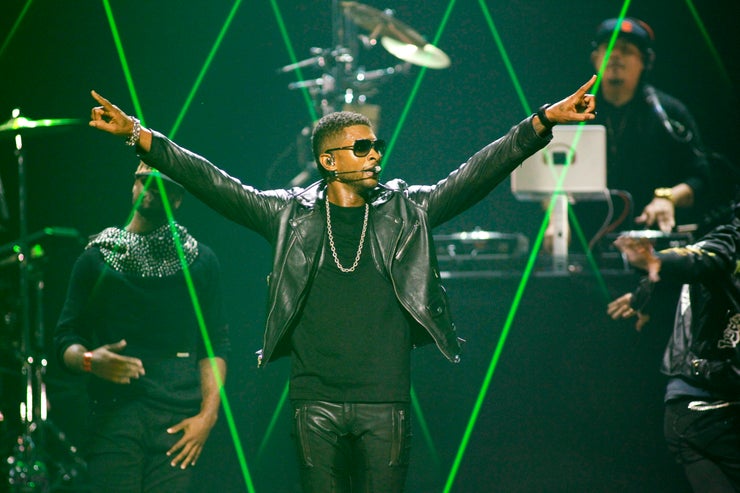 Save for Palmer's baby's father, these are all men with a profile level and income that provide more access to women than the rest of us plebs. But money and fame aren't enough to curb Bundt cake behavior: If the stories are true, Tory Lanez will wake up every day in a prison cell for up to a decade wondering why a woman insulting him drove him to shoot her.
If even rich and famous men are about the weak shit, no one is safe from male fragility.
A consequence of existing in society is to care to some degree about the opinions of others: I care about my parents' opinion of me and what people paying me think of my final product. I also recognize that there are certain scenarios ― prison, the streets ― where how one carries themselves can spell the difference between life and death.
But too many men possess the structural fortitude of an American bridge built in the 20th century, and they want to let the world know just how impacted they are about what a perfect stranger writes about them in the comments section of a post no one will pay attention to after a week.
I'm often nonplussed by this weak behavior, but I've learned that I'm built a bit differently than many of my ilk. I think jealousy is a waste of an emotion, and I'm generally unconcerned with the business any spouse or girlfriend of mine is minding when I'm not around.
I also find it quite sexy to have a fly woman on my arm who attracts the eyeballs of other men and women ― everyone gets to look, but she's coming home with me.
My feelings notwithstanding, I acknowledge that male fragility is part of the larger zeitgeisty conversation regarding manhood in the early 21st century; Washington Post columnist Christine Emba recently published a fascinating piece on the topic. You can ask five different people about what constitutes being a man and get five different answers… and none of them will include wearing Crocs in public.
In the Black community in particular, we're enduring a seismic generational cultural shift that's forcing us to reexamine anachronistic gender roles. Black women are completing more college degrees than their Black male counterparts and thus have higher earning power. Meanwhile, "tradition" results in women wishing to avoid men who earn less than them and men feeling threatened by women who earn more than them.
For these reasons, several women with high-earning careers have admitted to me that they're reticent to reveal their gigs on a first date. To me, a secure man is unconcerned with his woman earning more than him and is more focused on playing his role to build a more fulfilling and well-rounded family while also protecting himself financially in the event of a breakup. My lady earning more than me is more chicken for the collective, but I'll always make my own dough.
Reducing generations of patriarchy and conditioning to "y'all are just weak" in one column may seem unfair to some. But it's up to humanity to do better as we learn more. Consider this (non-exhaustive) list as a primer to doing better:
The secure man won't allow perfect strangers and/or his high school classmates from two decades ago on Facebook dictate how he moves.

The secure man resembles Russell Wilson

holding Ciara's hand in support

as she dresses provocatively.

The secure man is not threatened by his female partner making more money than him because he's going to handle his own business anyway.

The secure man doesn't take his latent childhood issues out on his partner, instead working through it with a therapist.

The secure man doesn't put his hands on a woman in aggression for anything short of her coming at him with a rocket launcher.

The secure man enjoys being partnered up with a desirable woman and will do so, quietly and without courting the attention of social media or anyone else who doesn't matter.

Above all else, a secure man doesn't have the constitution of wet Kleenex.
Society may not make it easy for you to be that dude, but give it a shot. There's freedom in not caring what the comments section thinks about you.
Related
Popular in the Community