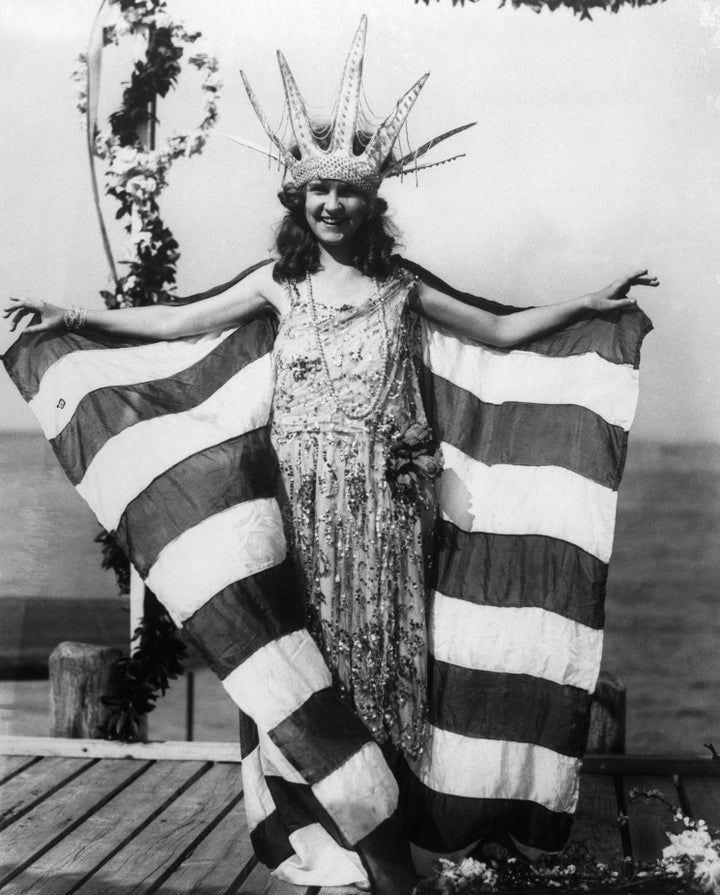 In 1922, Margaret Gorman, who had won the Miss America pageant's very first competition the year before, competed a second time, now wearing a bathing suit patterned in "Stars and Stripes." Her choice made an unequivocal association of swimsuits with patriotism. Although the pageant has evolved from solely a parade of women in swimwear to a parade of women in swimwear and other outfits, that segment consistently has remained controversial ― and recently underwent its most significant change in the pageant's 97-year history.
On June 5, Gretchen Carlson, chair of the board of directors of the Miss America Organization (MAO) and winner of the 1989 pageant, announced on "Good Morning America" that the beauty contest would eliminate its swimsuit segment and "revamp" its evening wear portion in order to make the parade of beauties a "competition" rather than a pageant. Carlson expressed hope that these changes would shift judges' attention away from contestants' bodies and toward their hearts and minds, creating a more inclusive event that would welcome women who felt uncomfortable participating in the past.
The changes come in the wake of beauty pageants' recently heightened political relevance. In 2016, a former pageant-owner and proud sexual assaulter ascended to the American presidency, and Carlson herself gained national attention for her legal takedown of Roger Ailes for workplace sexual harassment. Her appointment as chair of the board came after HuffPost exposed MAO's former CEO, Sam Haskell, for lewd emails crudely disparaging pageant winners.
This confluence of events unequivocally linked pageants to sexual harassment in public consciousness. Such links, of course, mean that Miss America has to change if it is going to survive in Me Too America, especially given Carlson's dual leadership of a pageant and an anti-sexual harassment movement.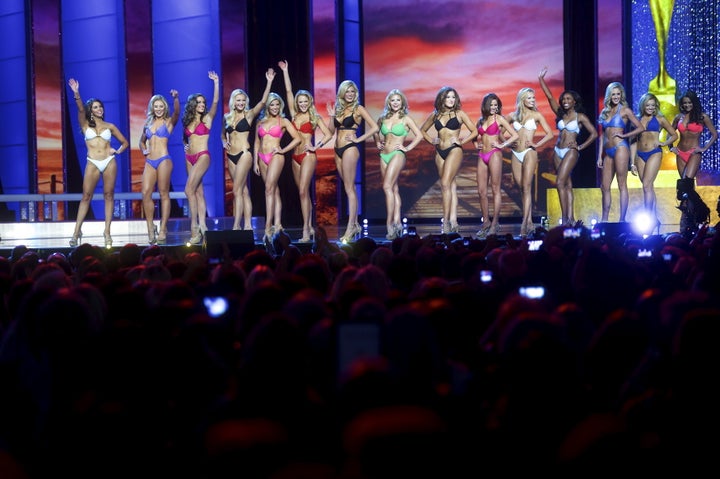 The elimination of the swimsuit competition is an important step in transforming the pageant from a beauty contest to a competition rewarding achievements, but is only a Band-Aid on a wound that needs surgery. If the pageant truly hopes to become more inclusive, MAO should take a deep dive into the pageant's system to articulate new values from the bottom up. Pageant organizers should define two things: what values the pageant wishes to propagate, and, consequently, what the criteria are for the pageant's winner.
An obvious marker of the pageant's value system is the breakdown of scores. According to a 2017 manual provided by MAO for state and local competitions, judges are encouraged to rely on their "first impressions" of contestants as they walk on the stage, evaluating their "grace," "beauty" and "commanding presence."
The manual emphasizes that the winner will be a spokesperson for the organization, so expectations for "grace" and "presence" somewhat make sense, but if pageant focuses on achievements and scholarship merit, evaluating how the contestant handles herself before an audience seems to be unnecessary. Will the winner still be a spokesperson? If not, must the competition still be televised, offering viewers the opportunity to judge them physically anyway?
The manual's advice for judging the swimsuit competition hasn't made expectations much clearer. "Remember, physical fitness is not about being the thinnest contestant," it reminds the judges. "It is about being TRULY physically fit." Of course, it's difficult to not expect women being judged in bikinis to be thin. The judges' manual even defends this position by homogenizing and blaming viewers: "The American public has an expectation that she will be beautiful and physically fit. This is the same expectation they have for all of their celebrities, from music and film to sports, and Miss America is no exception."
The "new" Miss America must address statements like this. Is the pageant catering to an American public that expects women to only be a narrow definition of "physically fit"? Or does it hope to attract a set of viewers who understand that fitness isn't defined by weight, and physical appearance is not an indicator of someone's ability to make good use of a scholarship?
"The pageant must be transparent about what it seeks in a winner to fully walk the walk of valuing competitors' accomplishments more than their bodies."
This raises the question of what criteria could be used instead. The interview and on-stage questions should remain high percentages, and there is promise of a new "interactive session" with the judges, but evaluating dedication to one's platform and commitment to education would be substantive additions. Those categories remain highly subjective, but Miss America should at least articulate values that shift attention from the participants' appearance and toward their achievements and character.
Perhaps an even bigger challenge will be attracting women outside of the 97-year-old cookie cutter mold of Miss America participants to compete in the first place. The national pageant has hosted a number of not-quite-traditional contestants in recent years: famously, Nina Davuluri was the first Indian-American woman to win the crown in 2014, and she competed alongside Nicole Kelly, Miss Iowa, who was born without a left forearm. Even so, non-traditional bodies ― bodies other than those that are white, thin and without disability ― are largely absent from the competition, as are trans women and women who openly identify as any sexual orientation other than straight.
MAO should undertake an internal examination of what barriers exist to deter such women from participating. Active strategies might include placing such women on the board of directors and in the judges' panel with the hope that leadership representation will trickle down to participants. Additionally, MAO might consider directly stating on pageant publications that LGBTQ women are welcome to compete.
Overall, I applaud Carlson and the board of directors' decision to eliminate the swimsuit competition. The move is a radical break from the pageant's origins as a parade of women solely in bathing suits, and considerably removes time spent simply objectifying women rather than appreciating their accomplishments. But the pageant must be transparent about its values and what it seeks in a winner to fully walk the walk of valuing competitors' accomplishments more than their bodies. Otherwise, promises of inclusivity will fall flat, and the pageant would do well to rethink whether it should exist at all.


Caitlin Lansing is a Ph.D. candidate in History at the Johns Hopkins University, where she researches women's bodies, medicine, and culture in 19th century America. She holds a BA in history from Princeton University.