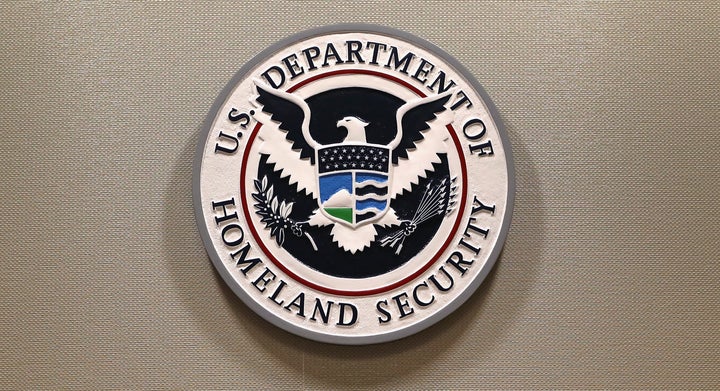 All eyes were on the Supreme Court last week as the government made the case for President Donald Trump's repeatedly revised travel ban. Some contend that, regardless of the court's decision, the delays and changes forced on Trump's order in themselves represent a significant victory for the judiciary as a check on executive power.
But as the public is focused on Travel Ban 3.0, a dangerous part of the original travel ban is quietly moving ahead at the Department of Homeland Security. This program will not offer security, but rather appears aimed at providing a means of improper targeting and discrimination against vulnerable groups.
Since last year, DHS officials have been advancing a proposal labeled the Extreme Vetting Initiative (recently renamed the "Visa Lifecycle Vetting Initiative"). This system resurrects a problematic piece of the short-lived January 2017 travel ban: It would require continuous monitoring of visa holders and screen individuals based on whether they will be "positively contributing member[s] of society" and "contribute to the national interest."
They are also so vague that they can easily be molded for any goal, including discrimination — a reasonable fear, given their source. And the scale of the Extreme Vetting Initiative is chilling.
The program plans to "exploit" online information, explicitly naming Facebook and Twitter in DHS' summary. The program's Statement of Objective complains that green card recipients and refugees "do not receive continuous vetting," indicating that all categories of non-citizens, including lawful permanent residents who have called America home for years, will be targets.
Perhaps most damning in assessing whether the Extreme Vetting Initiative has authentic security goals or is a mask for discrimination is its quota system. The program requires the contractor operating the system to flag a minimum of 10,000 leads per year for denial of visa or deportation, regardless of how reliable these leads are. This makes as much sense as telling a bartender to refuse to serve a quarter of her customers rather than checking their IDs.
By pushing for quantity at the expense of quality, the Extreme Vetting Initiative casts away even a veneer of objective security goals. Flagging individuals based on quotas rather than an objective risk assessment makes no sense from a security perspective; it may even be counterproductive as analysts are forced to sort through a flood of white noise in an attempt to find true threats. Such a system will only serve a goal of facilitating large-scale targeting and deportation of vulnerable people.
In addition to the vague standards and quotas that can be co-opted for discrimination, this Extreme Vetting Initiative seeks to employ a methodology that is just as susceptible to abuse.
The program would focus on automated scanning and machine learning to flag individuals. But despite their seemingly magical capabilities in many areas, algorithms and AI are horrible at analyzing human conversation. Even a basic understanding of slang, sarcasm, and translation can elude automated systems: A recent study demonstrated that such systems classified tweets with language common among African-American users as Danish with 99 percent certainty.
And DHS knows an automated system will have these fundamental problems. Last November, a group of 54 leading technologists and computer engineers sent the agency a letter warning that such a system "is neither appropriate nor feasible" and "would generate a very large number of false positives."
By moving forward without any effort to address these dysfunctions, DHS raises concerns that the goal is not to be efficient, but rather to create a malleable system that can target specific groups under the facade of an objective algorithm. Given Trump's explicit proposal as a candidate to ban all Muslims and the circumstances of the original travel ban, it is frighteningly easy to imagine the Extreme Vetting Initiative being appropriated to target Muslims and other vulnerable groups.
We need to do more to stop this program before it can be deployed for such pernicious ends.
Fortunately, some members of Congress are taking notice. Last month, the Congressional Black Caucus sent a letter to DHS Secretary Kirstjen Nielsen calling for the program to be shut down, and Sen. Mazie Hirono (D-Hawaii) asked Facebook CEO Mark Zuckerberg if his company would aid the program. To his credit, Zuckerberg said Facebook would not.
But the Extreme Vetting Initiative should receive the same broad, bipartisan opposition as the Trump administration's first travel ban, which it is derived from.
We may only be able to watch and wait as the Supreme Court evaluates the current travel ban, but by calling and writing to Congress, we can shine a light on the Extreme Vetting Initiative and make sure that it is never put into action.
Jake Laperruque is senior counsel for The Constitution Project at the Project On Government Oversight, where he works on issues of surveillance, national security and defending privacy rights in the digital age.
Calling all HuffPost superfans!
Sign up for membership to become a founding member and help shape HuffPost's next chapter