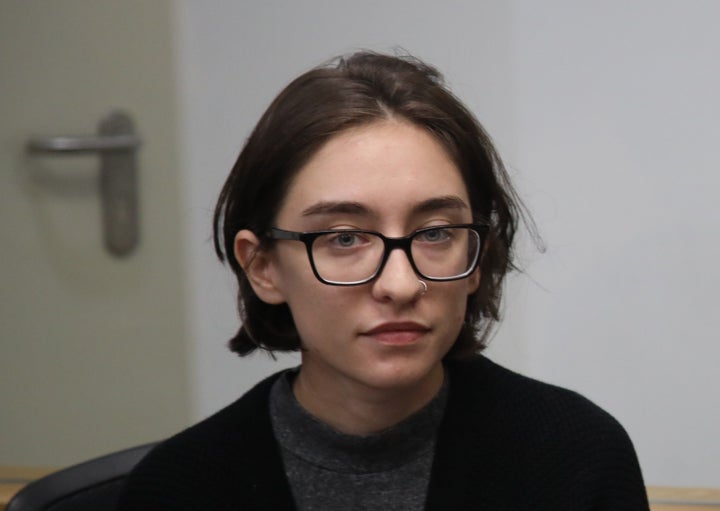 From former student activist in the United States to detainee in Israel, that is the reality for Lara Alqasem.
Alqasem appears to have run afoul of Israel's ban on BDS supporters entering the country thanks to her former role as president of the University of Florida's Students for Justice in Palestine chapter, which Israel says pushed a boycott of hummus company Sabra. She and her lawyer have argued that Alqasem ceased involvement with the group 18 months ago and that her desire to attend Hebrew University proves she does not currently support BDS.
Last week, Israel's Strategic Affairs Minister Gilad Erdan suggested that Alqasem, whose father is of Palestinian heritage, might be allowed to stay in the country, but at a price: public denouncement of BDS "in her own voice, not through all kinds of lawyers or statements that can be misconstrued."
Defenders of Israel's ban have been quick to point out that the country has broad authority to choose who crosses its borders. That is true. But the Venn diagram of what is lawful and what is just is rarely a circle.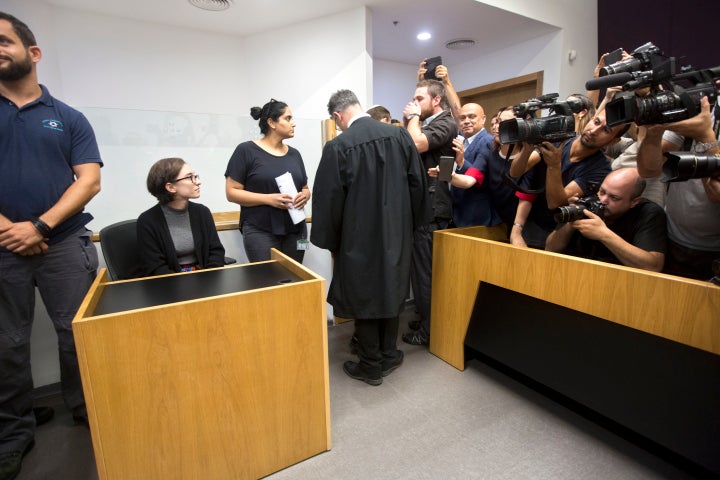 Ask any free speech advocate how to respond to controversial speech and they will offer the same advice. It's a cliché that bears frequent repeating: The solution to speech you don't like is more speech, not censorship.
By banning Alqasem for her political beliefs, Israel has not shown that she is wrong, only that it does not value the free exchange of ideas. After all, punishment of a person does not rebut an idea and censorship often reveals more about the censor than its target. Should Alqasem declare her opposition to the BDS movement under pressure from the government, it will not prove that she changed her mind, but that Israel resorted to force rather than reason.
Hebrew University of Jerusalem, hundreds of Israeli academics and a professor at the University of Florida have joined Alqasem's appeal or otherwise spoken out in her defense. Their decision to do so is commendable. When governments are unwilling to stand by freedom of expression, it's reassuring to see the academic community step up to take their place. Indeed, Alqasem's treatment serves as an unfortunate reminder of the precarious position in which academics and student activists around the world regularly find themselves, as states exercise their power to penalize those whose views are seen as a threat to national security.
"Punishment of a person does not rebut an idea and censorship often reveals more about the censor than its target."
In June, Marmara University professor Büşra Ersanlı was sentenced to 15 months' imprisonment for signing a peace petition decrying Turkey's treatment of the Kurdish population. Turkish academics have faced a yearslong purge under President Recep Tayyip Erdoğan, and Ersanlı's story is not unique.
In July, a dormitory in Indonesia was raided by military and police personnel over a student screening of a documentary addressing atrocities committed in Papua, a region of that country.
In August, German student David Missal, who produced a documentary about human rights lawyers in China, saw his visa renewal denied by Chinese authorities, thus ending his academic career at Tsinghua University.
And the new academic year in Hong Kong has picked back up with a return to hostilities between administrators and pro-independence students in the aftermath of a ban on the Hong Kong National Party.
In much of the world, speech can prove costly and activist students and faculty often find themselves footing the bill.
American students like Alqasem who exercise their First Amendment rights in the United States must face the ugly truth that protected speech at home can lead to severe consequences overseas. That doesn't mean they should learn to stay silent. Instead, they should be able to rely on fellow academics and democracies that value freedom of expression to stand by their side.
The rest of us have a role to play too: speaking out consistently against efforts to censor speech — regardless of its target or source — in the hope that someday activists don't have to choose between their political beliefs and their academic futures.
Sarah McLaughlin is a senior program officer at the Foundation for Individual Rights in Education (FIRE).

Popular in the Community