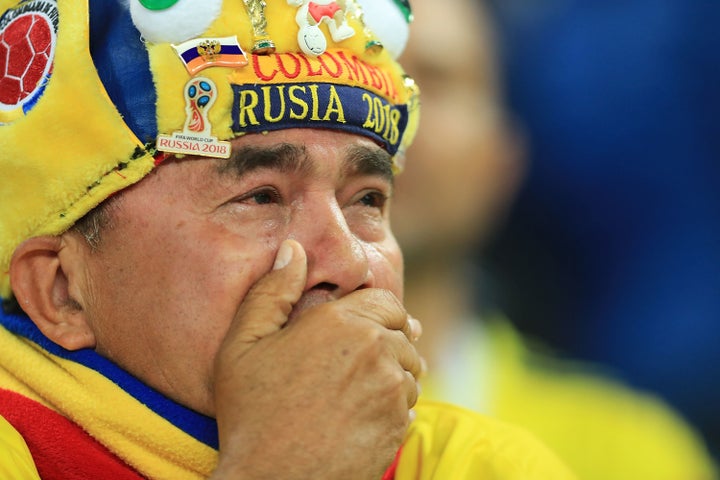 Y'all, it's been a long few weeks.
Five journalists were gunned down in their office at the Capital Gazette in Annapolis, Maryland. Environmental Protection Agency Administrator Scott Pruitt resigned amid more reports of corruption under his watch. There have been more reports of white people calling the police on black people just living their lives. Melania Trump wore that jacket, and we've had a weekslong national debate about civility, all in defense of not upsetting the feelings of people in power.
How can we care about sports at a time like this? Actually, how can we not?
To continue to have the mental and physical energy to care and to fight, you must take time away from the news. Sports offer a particularly great way to do this.
Since the start of the World Cup in the middle of June, we've been bombarded with troubling U.S. and international headlines that make watching and talking about which country does or does not score a goal seem utterly pointless. In the face of the hellscape of the real world, watching these games has felt indulgent at times, silly at others. It can be a head-in-the-sand response to feelings of impotence and rage brought on by reading the news. But sports have become a necessary escape from reality.
The World Cup has been a fun, wild tournament, with upsets deep into the competition, phenomenal goal scoring and goal saving and plenty of stories to follow. The WNBA season continues to give us great game after great game, Marta and company are doing magic in the National Women's Soccer League, and NBA free agency has been especially turbulent this year, becoming its own event on social media.
To cap it all off, Wimbledon is in full swing. Serena Williams is rolling, we might get a Roger Federer–Rafael Nadal championship rematch 10 years after their epic five-set final, and going into the quarterfinals, there were no top-10 seeds left on the women's side, so it is an open and exciting field.
What good is tennis when the world is burning? Unlike other forms of entertainment, sport is always a competition, which means there is always something at stake. But a win or loss usually has no material effect on viewers. These low stakes are what gives sports such an important role in many of our lives at moments like the one we are experiencing right now. We can root for a team or player, go on the emotional roller coaster of the match and have a cathartic release at the end (whether that is one of sadness or joy). We can go on about our days the same as always, regardless of the outcome of the game.
This is not so for real-world issues like demonization of the press, who sits on the Supreme Court or runs the EPA and whether we separate immigrant families at the border. Those can have life or death consequences.
To continue to have the mental and physical energy to care and to fight, you must take time away from the news. After the 2016 presidential election, therapist Steven Stosny coined the term "headline stress disorder" because all these overwhelming feelings are a shared cultural phenomenon. One way to deal is to take breaks and disconnect from it all. Sports offer a particularly great way to do this.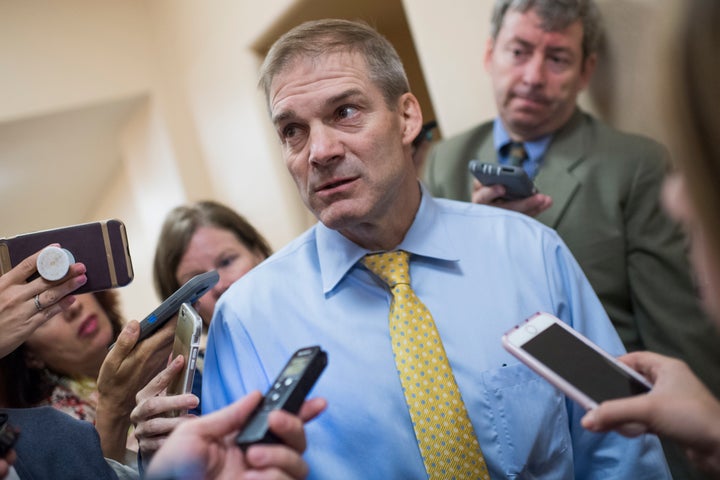 Yet we must face the reality that — as entertaining as the games are — the fans, the players and the institutions behind our favorite sports have a way of being inherently political. Russia, a country accused of interfering with our 2016 presidential election, is hosting the World Cup. And fans have been emboldened by the blatant bigotry of Russia's president and our own commander in chief to express similar sentiments to players on the field. WNBA players said they deserve more pay and are now facing gender-based attacks on Twitter. Free agency in the NBA revives discussions about the power of players versus owners over their labor.
Hell, a possible next Speaker of the House, Jim Jordan (R-Ohio), is under fire after multiple former wrestlers at Ohio State University said that when he was an assistant wrestling coach there from 1986 and 1994, he failed to report known sexual abuse of athletes by the team doctor. Sports and politics always seem to find each other.
We must also reckon with the people who can get too invested in this kind of high-stakes, low-risk fandom in harmful ways. They end up identifying too closely with certain teams or players, and they take wins and losses personally. They send death threats to players who mess up; they write hagiographies of those who do well on the field, no matter how they act off it; and they refuse to hear critiques as anything other than a threat to the game they love. So although I tell you to embrace the escapism sports can provide, we must remember it is, after all, only a game.
Despite all that, it is in these moments of political turmoil when I hold my love of sports tightly to my chest. Even as I recognize that it is all seemingly unimportant in the grand scheme of things, it is incredibly important to me because sports give my mind a break and my heart a workout.
So if you, like me, are taking time off from being a Very Concerned Citizen to enjoy sports, feel no guilt about it. I'm giving you permission to tune out anyone who says otherwise. Enjoy a perfectly choreographed Belgian counterattack, Williams' ace down the middle or tweets about DeMarcus Cousins. Clear some mental space. Be a fan. Then get back in the fight.
Jessica Luther is a freelance journalist, an author and a co-host of the feminist sports podcast "Burn It All Down."
Calling all HuffPost superfans!
Sign up for membership to become a founding member and help shape HuffPost's next chapter