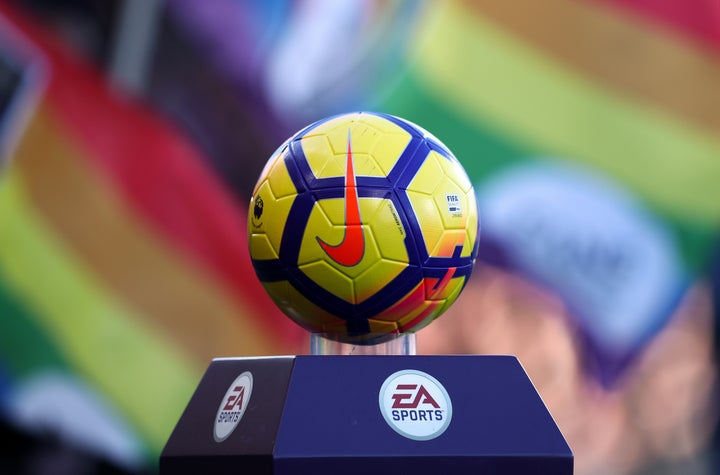 The men's World Cup is easily the most popular sporting event in the world. Roughly 3.2 billion people watched some part of the last one in 2014, and total attendance for the 64 matches was 3.4 million. It is a massive and beloved event, and this week it will kick off with a match between Saudi Arabia and Russia, this year's host country.
Despite the growing excitement for the tournament, the lead-up to it has shown us, once again, that under the leadership of FIFA (the governing body that oversees international soccer), the sport is more welcoming to some people than it is for others, especially if they are black or gay.
"Inclusivity is a problem in almost every way when it comes to FIFA."
Soccer has the ability to bring together so many disparate people, and there is no better showcase for this than the World Cup. It's truly disappointing that the beautiful game is governed by an organization that does little beyond lip service to improve inclusivity. FIFA has a chance now to show that it will be more inclusive, but history tells us not to count on the organization to do what is right.
FIFA awarded the World Cup to Russia in 2010 — a decision that has since been plagued with rumors and reports of corruption. A few years later, Russia passed a series of anti-LGBTQ laws that amount to what The New York Times describes as a "prohibition of what [Russia] considers the promotion of homosexuality," which "has been seen as a central plank of President Vladimir V. Putin's nationalist message." In response to the hostile atmosphere and sometimes violent actions against LGBTQ people in Russia, Football Against Racism in Europe (FARE), an organization that aims to "combat inequality in football and use the sport as a means for social change," has warned LGBTQ fans against holding hands or other displays of affection in public if they attend the games.
Players on the fields, fans in the stands and those watching at home can expect to hear homophobic chants during games, since they, along with racist chants, have been a problem at matches in Russia over the last year or so (and there's also the infamous homophobic "puto" chant in Mexico that will probably make an appearance, though there is a push to change it to "Putin").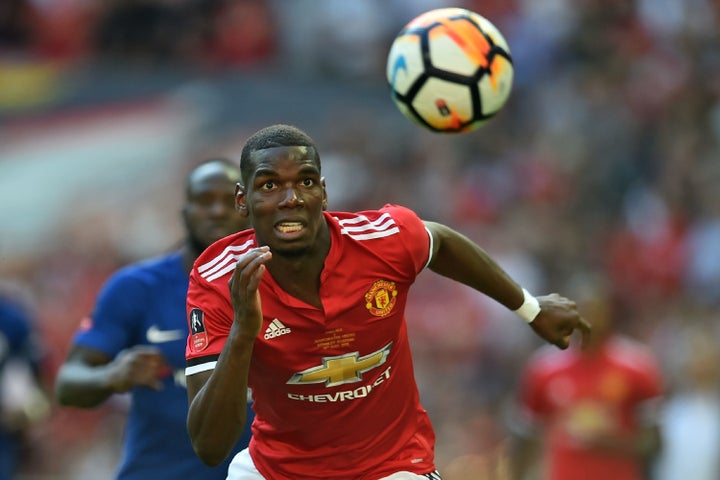 Last month FIFA fined the Russian Football Union because Russian fans taunted black French player Paul Pogba with monkey noises during a friendly game between Russia and France in St. Petersburg in March. Two Russian teams were also recently fined; according to ESPN, "Spartak's fans were accused of aiming monkey chants at FC Tosno player Nuno Rocha, who is black, while some Zenit supporters allegedly chanted a Nazi slogan during a league game."
It was only two years ago that, as the AP reported, FIFA "disbanded its anti-racism task force, declaring the work complete despite ongoing concerns about discriminatory behavior at matches in 2018 World Cup host Russia." But it seems there is still work to be done, even in Russia, where Alexei Smertin, Russia's anti-racism inspector for the World Cup (yes, you read that right), declared "there's no racism in Russia, because it doesn't exist."
None of this is a surprise because inclusivity is a problem in almost every way when it comes to FIFA. Like most major sports organizations, it is governed mainly by men, a problem that stretches down from its top-level executives to the leadership of the six regional confederation bodies and the more than 200 national member federation bodies. While FIFA mandates that 15 percent of the money it gives to each member federation goes toward women's sports, those federations "are under no obligation to verify expenditures or publicize how they spend the money." And of course, there is pay inequity throughout the sport.
As for this World Cup, FARE will be on the ground in Russia. According to NBC News, FARE will have "two Diversity Houses in Moscow and St. Petersburg ... where issues of discrimination in sports will be discussed," as well as "a guide to Russia for visiting fans and operating a helpline for fans from minority groups to report harassment or attacks."
"Millions of fans, both queer and of color, will witness the World Cup despite how little FIFA does to include them in the sport."
Russia, for its part, says it's going to crack down on problematic behavior by having "a policeman every 20 meters." But it's not clear how helpful this will be. Especially if the police aren't interested in helping LGBTQ people who might be targeted or if they engage in racial profiling. (Bryan Idowu, a player for Nigeria, said that when he lived in Russia, it happened to him.)
Minky Worden, the director of global initiatives at Human Rights Watch, called on FIFA in a New York Times opinion piece to make its expectations clear to Russia that the host country be welcoming to LGBTQ fans and to punish violations of FIFA policy demanding this. "If FIFA is not able to enforce its rules, top sponsors should act," she wrote. She said this matters now as well as for the future. FIFA awarded the 2022 World Cup to Qatar. Not only has that country been under intense scrutiny for the use of enslaved labor to build sites for the tournament, but the country also has homophobic laws. And it's possible FIFA will award the 2026 World Cup to Morocco, where same-sex activity is a crime.
Millions of fans, both queer and of color, will witness the World Cup on their TVs or phones or even in person despite how little FIFA does to include them in the sport. They will risk hearing abusive language or being the target of it in order to participate as fans (and some of them as players) in a game they love.
Homophobia and racism are not limited to the soccer pitch, and to rid the game of them will take continued vigilance and effort. Still, it shouldn't have to be said in 2018 that an organization that oversees all of international soccer should take inclusivity seriously and should be doing everything it can to make the sport as welcoming as possible. But there's little to indicate that this is a real concern for FIFA.
Fans, players and sponsors ― everyone whose work goes into making the FIFA machine work ― need to speak out against homophobic and racial abuse, support those who are targeted and demand punishment for those who engage in it. The world is changing, slowly but surely, and it's past time for the most popular sport in the world and the organization that governs it to catch up.
Jessica Luther is a freelance journalist, an author and a co-host of the feminist sports podcast "Burn It All Down."
Popular in the Community