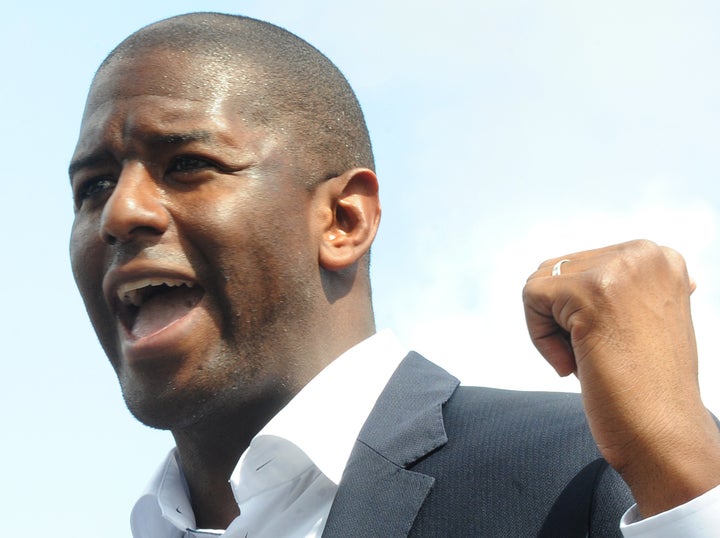 The results of the 2016 election felt like a punch to the gut. I remember feeling stunned, confused, and unprepared for what lay ahead. I learned in that moment, and in many moments since, that elections have consequences.
We enter the Nov. 6 midterm election ruled by a Republican majority carrying out a concerted voter suppression campaign and with a leader blatantly cultivating an environment of racism, sexism, ableism, homophobia, transphobia, xenophobia and oppression. This must end.
In the two years since the presidential election, many of us have committed to fight this systemic oppression, and we are fully aware we are fighting fascism. Our voices are louder, sharper and clearer than ever before.
On this year's ballot, there are a historic number of black women and progressive candidates ready to fight for their communities. If we don't show up and show out at the polls, with a fierce dedication to voting out white supremacy, there is much to lose.
Since 2013, the #BlackLivesMatter movement and the Black Lives Matter Global Network and our allies have fought against attacks on black bodies and our communities. We have fought against police, vigilante, and state-sanctioned violence. We have brought focus to issues that disproportionately impact black people including the degradation of the environment, mass incarceration, the broken money-bail system, low wages and poverty. We uplift the working class. We celebrate queer, trans, femme and gender binary folks, and fight for immigrant rights. We center black joy.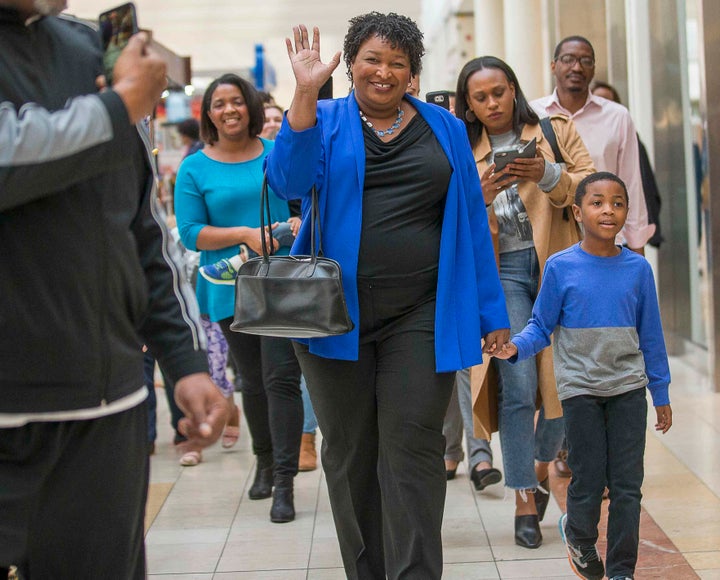 As Election Day approaches, I am motivated by candidates who center many of these issues. Candidates like:
Ilhan Omar, the Democratic nominee for Minnesota's 5th Congressional District. Born in Somalia, her family fled the country's civil war when she was an 8-year-old. With her 2016 election to Minnesota's House of Representatives, she became first Somali-American state legislator in the U.S. She believes in the fight for LGBTQIA+ rights and in restorative justice practices to transform our criminal justice system. If elected, she will be among the first Muslim-American women in Congress.
Denise "DD" Adams, the Democratic nominee for North Carolina's 5th Congressional District. Adams is a fierce advocate for healthy foods in poor black neighborhoods. In 2017, she led an environmental project in the Kimberley Park neighborhood of Winston-Salem to provide a farming center to the community.
Stacey Abrams, the Democratic nominee for governor of Georgia. In 2010, Abrams became the first black woman to serve as a party leader in the state's House of Representatives. She believes in a diverse and inclusive economy. She speaks on behalf of the disenfranchised and, after becoming the first black woman in the U.S. to be nominated for governor by a major party now seeks to be the first elected to that office. Her opponent Republican, Brian Kemp, who is also Georgia's secretary of state, is engaging in a blatant effort to disenfranchise black voters.
Andrew Gillum, the Democratic nominee for governor of Florida. Gillum, the mayor of Tallahassee, has offered a detailed plan to create jobs and address climate change. If elected, he promises to press for repeal of Florida's controversial "Stand Your Ground" law "so that no more life is senselessly lost, particularly among people of color." Gillum would be Florida's first black governor.
Cat Brooks, running for mayor of Oakland, California. In her race against incumbent Libby Schaaf, Brooks is offering a vision for her city deeply rooted in her activist and organizing roots and her commitment to social, economic and racial justice. She has been a force for change and comfort when Oakland families experience the trauma of police violence. She co-founded the Anti Police-Terror Project and she serves as executive director of a statewide rapid response network called the Justice Teams Network.
Letitia "Tish" James, the Democratic nominee for New York's attorney general. James, the first black woman nominated by a major party for a statewide office in New York, currently serves as New York City's public advocate. In that role, she has fought for protected immigrant rights, and has focused on ending harmful and unnecessary police secrecy.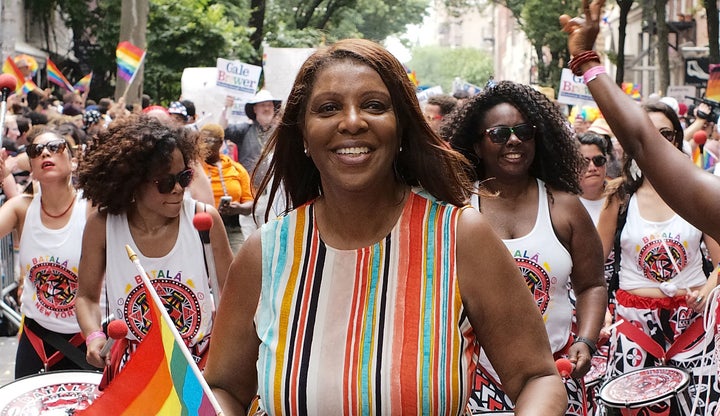 Alexandria Ocasio-Cortez, the Democratic nominee for New York's 14th Congressional District. Ocasio-Cortez's defeat of veteran Rep. Joe Crowley in a June primary shocked the political world and put her on the national radar ― it remains the biggest upset of this cycle. Virtually assured of election in the heavily Democratic district, she believes housing is a human right and wants to put an end to private prisons.
Rep. Barbara Lee, the Democratic incumbent in California's 13th Congressional District. Lee has emerged as one of the fiercest, most prominent progressive voice in Congress. She is the vice chair and founding member of the LGBT Equality Caucus, and has been an advocate for economic and environmental justice and immigrant rights.
Rep. Maxine Waters, the Democratic incumbent in California's 43rd Congressional District. Over more than 40 years in public service, Waters has been a bold, outspoken, no-nonsense voice for progressive issues. Known nationally for her harsh criticism of the Trump administration, she advocates for women, children, black folks and the poor. She's earned the nickname "Auntie Maxine" for her commitment to educating and advancing the interests of the millennial generation.
These are just a few of the many progressive candidates who should inspire us to show up and raise our voices this November. Together, we can disrupt politics-as-usual and demand the change we need and deserve.
Popular in the Community