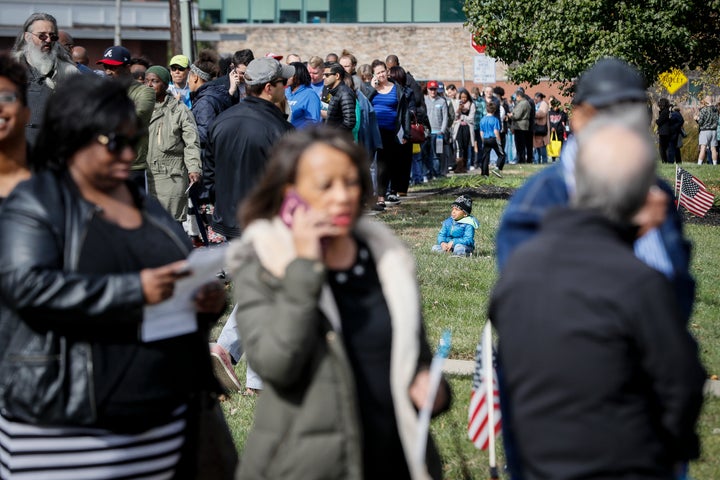 During the Obama presidency, Democrats lost hundreds of seats in places where much of the country's policymaking happens: state legislatures, governor's offices and other statewide posts. Republicans, in turn, have used these offices to gerrymander, union-bust and vote-suppress their way into further electoral victories. So, even as the race for Congress has dominated headlines this year, many Americans have rightly focused their energies and attention "down ballot," to state offices.
But if the headlines exclude state legislative elections, that goes double for races further down the ballot. Yet it's the city-, county- and town-level governments where issues of enormous importance to progressives get decided each and every day, and it's where the generational shift in progressive politics playing out in this midterm cycle will first affect many voters lives.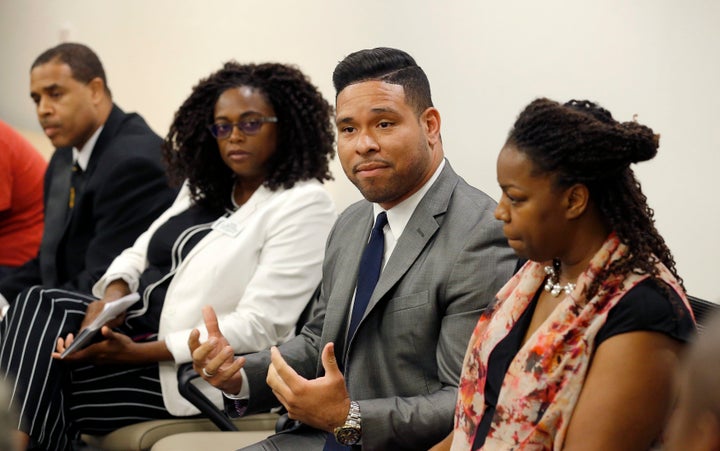 In much of the United States, it's county commissions that do much of the governing. They control substantial budgets ― funded by local taxes ― and often oversee vital and divisive policy areas, such as sheriff's departments, regional transportation, and housing development and zoning.
This year, these offices are a battleground for progressive activists. In Alamance County, North Carolina, the sheriff is an enthusiastic proponent of the 287(g) program, which allows Immigration and Customs Enforcement to deputize local law enforcement for the purpose of terrorizing immigrant communities. Some Republican commissioners have supported rejoining the program, which the county left in 2012. Candidates like Kristen Powers, an organizer with the Southern Coalition for Social Justice, are standing against this expansion, using her campaign to mobilize marginalized communities and fight for equity.
"We're actively campaigning against the reintroduction of 287(g) by engaging the Latinx community. We're canvassing in predominantly Latinx neighborhoods as well as hanging up signs around local tiendas and restaurants where the community frequents," said Powers.
"From president to dog-catcher, we have opportunities to turn our values into law."
County commissions can also experiment with ambitious policy that may not be politically feasible at the state level. Stephen Wooden, running for Kent County Commission (Grand Rapids, Michigan, the home of Betsy DeVos), has also advocated against 287(g), while building on his career advocating for affordable housing and green energy development. Meanwhile, Meredith Place, running for Kalamazoo County Commission (Portage, Michigan), wants to protect access to county ID cards for undocumented people and expand drug courts in the county.
Even local executive offices, such as city and county auditors and recorders, can be used to aggressively pursue progressive policy. In Columbus, Ohio, Megan Kilgore, the city auditor, has used her office to promote access to reproductive health care in the city. She's also encouraged the sale of city bonds to local residents and through local brokerages, rather than relying on Wall Street capital to fund the city's infrastructure investments. In Montgomery County (surrounding Dayton, Ohio), Brandon McClain, the county recorder, has issued thousands of veteran ID cards, giving the county's nearly 50,000 veterans easier access to the ballot as well as city social services.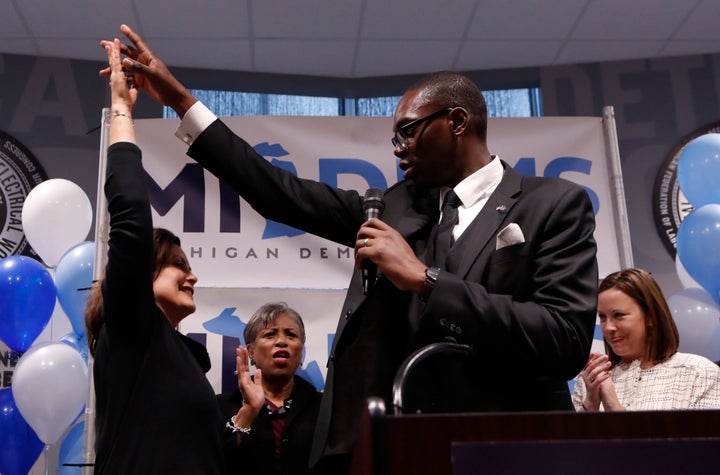 Down-ballot races are also important because they build a bench of talent. For instance, perhaps the most notable local executive race of 2017 came in Detroit. Garlin Gilchrist ran a dynamic campaign for Detroit city clerk, promising to streamline a broken voting process, the vagaries of which disenfranchise thousands of Democratic voters in the city, and he was backed by progressive organizations like Our Revolution. Gilchrist narrowly lost the election but focused the state's attention on the problems of voting in Detroit. This summer, Gilchrist was tapped to be the Democratic nominee for lieutenant governor, and the ticket is poised to win by a healthy margin.
Even special commissions hold enormous power. In August, Detroiters voted to rewrite their city's governing document, and now they're voting on the delegates who will do so. This not only creates a major opportunity for needed progressive reforms, it also opens the door for predatory developers to write a charter that works in their favor. Electing good progressives in these races is critical. Candidates like Denzel McCampbell, policy director for BYP100 and an organizer for Engage Michigan, aim to implement participatory budgeting and require developers to grant community benefits for their projects.
"If we want a better, more progressive country, we need to take every opportunity to get good people into elected office. County commissions, municipal executives and special elected offices can all be used to enact good policy and build progressive power, both now and in the future. We ignore these offices at our peril," said Arielle Swernoff, executive director of LaunchProgress PAC, which has endorsed many of these candidates.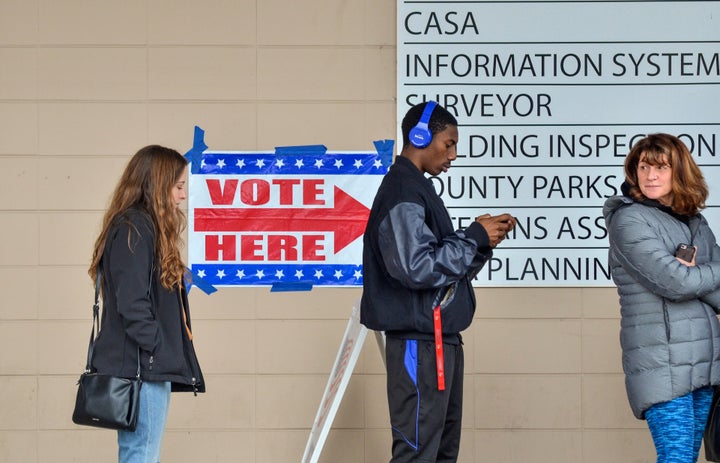 Another Run for Something candidate, Lis Kenneth Regula, is running for Portage County auditor in Ohio, the influential position that sets property values. If elected, he will be the first openly trans person to hold public office in the state.
"Our candidates are changing the game with every door knocked," said Amanda Litman co-founder of Run for Something. "Anyone talking about 2020 is missing the point. This election cycle has effectively sparked momentum to build the bench for the next generation and reached progressive voters never reached before."
As progressives, we must pay attention to all elections — from president to dogcatcher, we have opportunities to turn our values into law. And, as you head to the polls and watch the election results come in Tuesday night, remember the future of the Democratic Party is being determined by these down-ballot races that pundits rarely focus on. These candidates form the Democratic bench and will soon be the candidates running for the House, Senate and governorships across the country. A lasting movement starts with those who are running for and winning office at the local and state level, and it's there where progressives have plenty to be optimistic about.
Sean McElwee is a writer and researcher based in New York City and a co-founder of Data for Progress. He tweets at @SeanMcElwee. Alex Langer is a writer and law student living in Brooklyn, New York.
Popular in the Community