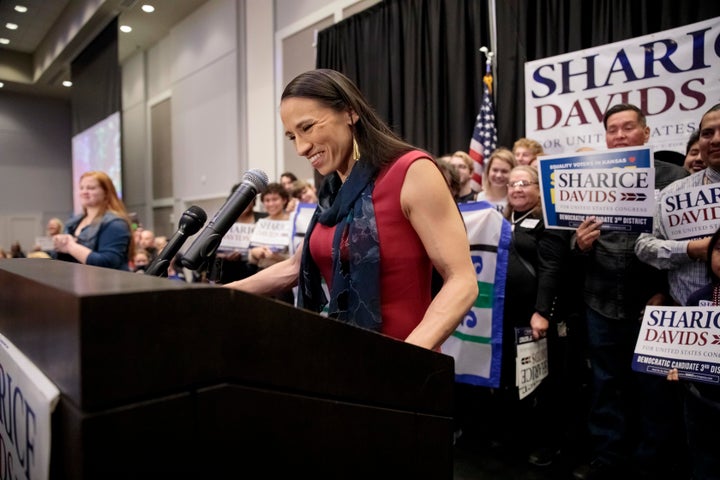 In Kansas, Davids handily defeated incumbent Republican Kevin Yoder in the state's 3rd Congressional District. Davids is from the small but mighty Ho-Chunk Nation in Wisconsin, a people formerly known as the Wisconsin Winnebago. The name Ho-Chunk comes from the Hochungra, which means "People of the Big Voice" ― and hers was certainly on display Tuesday night.
Haaland, an enrolled member of the Laguna Pueblo Nation (located west of Albuquerque, New Mexico), won in her state's 1st Congressional District, a historically Democratic stronghold, besting Republican Janice Arnold-Jones with relative ease.
My grandmother was born and raised at Laguna Pueblo, and as I watched Tuesday night's returns come in, I imagined how she would have reacted to the sight of Haaland and Davids marching on Washington, D.C. These women refused to be silenced despite coming from humble origins, and their fortitude and resilience make them so recognizable to me.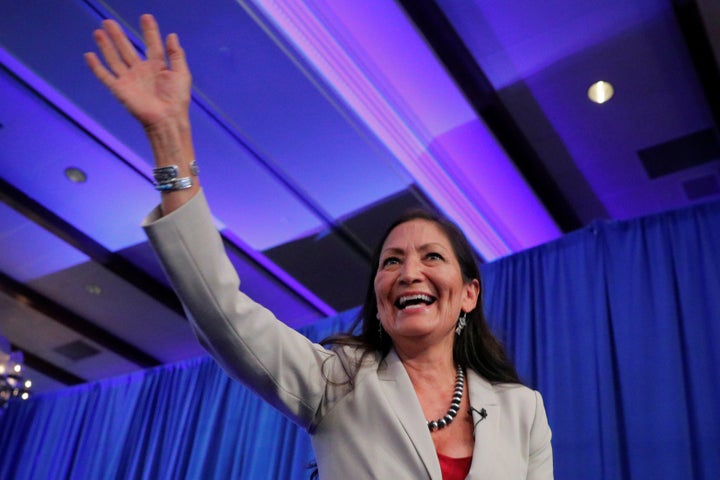 Of course, Native Americans practiced self-government long before the arrival of European settlers and subsequent colonization ― and we enjoy recognition as sovereign nations to this day. But the fact that multiple Native American women succeeded at the polls is especially monumental considering our people weren't even given full legal protection of our voting rights until less than 60 years ago.
The 1924 Snyder Act entitled U.S.-born Native Americans to full citizenship and the right to vote, but the Constitution left it up to each individual state to decide just who was allowed to enter the voting booth. As a result, most Native Americans were disenfranchised until 1948, when the Arizona Supreme Court struck down a provision that stopped its Native American citizens from exercising their right. Other states eventually followed Arizona's lead, and in 1962, New Mexico was the last state to strike down unfair laws that prevented us from voting. On Tuesday, that state elected Haaland to Congress.
For some Native Americans, our voting rights remain challenged to this day. In North Dakota, ID requirements that demand voters provide identification with a "provable street address" in order to cast a ballot meant many from the Lakota Nation and other tribes had to scramble in the eleventh hour to come up with proper ID before heading to the polls. This nation's sordid history and current controversies when it comes to Native American rights makes the election victories of Davids and Haaland all the sweeter. Add to their wins those of down-ballot candidates such as Peggy Flanagan (White Earth Nation Band of Ojibwe, elected lieutenant governor of Minnesota) and Debra Lekanoff (Alaska Native, elected to Washington state's House of Representatives), and we have even more cause for celebration.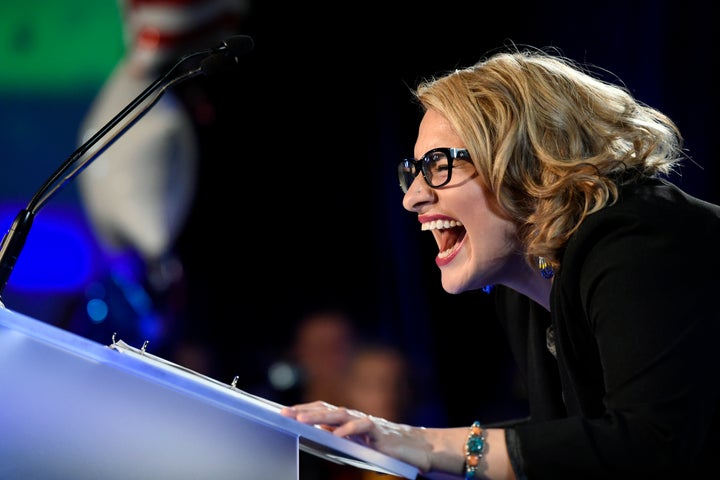 With these women in office, Americans can expect an indigenous version of leadership: reciprocity that begins with the art of listening. Haaland campaigned on a strong environmental message and has promised stronger regulations against corporations that pollute. It's easy to see why this is important to her, as New Mexico is a region at risk in terms of environmental contamination. Davids ran on school improvements and affordable health care, and as Kansas' first openly gay congresswoman, we can also expect her to fight for LGBTQ rights.
In our traditional belief systems, Native American leaders truly serve their community, pride themselves on sacrifice and aim to spend time with their constituents. In an era when many criticize politicians for "losing touch" with the people they serve, voters can feel confident these women will remain connected to their hometown roots.
Tuesday night's wins have been years in the making, and they mark a significant turning point for Native Americans in this country. The victories of Haaland, Davids and others inspire hope that indigenous nations still have allies, the spirit to fight and an opportunity to create change.
Deborah Taffa is an enrolled member of the Yuma Indian Nation and a descendant of Laguna Pueblo in New Mexico. She teaches creative nonfiction at Webster University in St. Louis and will be writing Season 3 of the PBS series "America From the Ground Up."
Popular in the Community