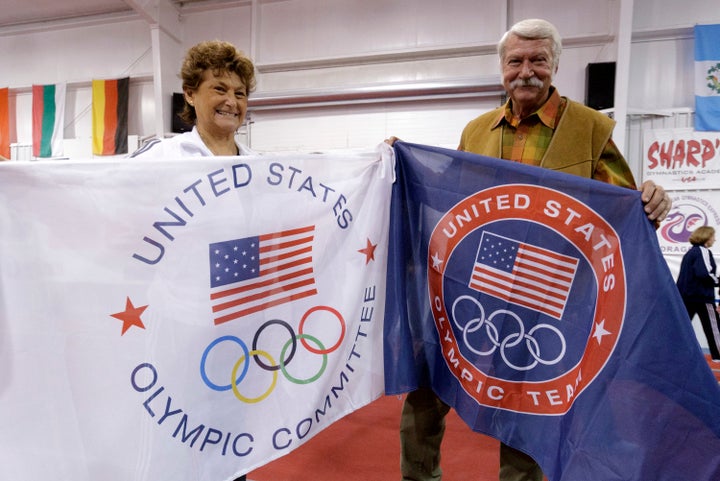 Imagine if Patriots quarterback Tom Brady was sexually assaulted for 45 minutes in the training room right before he led his team to victory in the Super Bowl. It's unthinkable and abhorrent, right?
Now, imagine if law enforcement and his coach, Bill Belichick, had been warned about the abusive trainer but didn't act on those reports. Actually, imagine if Belichick threatened Brady, telling him and his family that if they spoke out about what the trainer did, it would be harmful to the trainer's reputation and Brady should therefore apologize. Imagine if the NFL was warned about the trainer, too, but told Brady it was investigating and that if he said anything publicly, he would jeopardize that investigation ― when, in reality, the league was working in the background to protect themselves and sitting on information without sharing it with law enforcement.
Next, imagine if only a handful of journalists really believed Brady when he finally went public with his allegations. It wasn't until his teammates spoke about their own abuse at length, in graphic detail and on live television, that the league implemented changes and officials started to resign. Actually, it's worse than that. Imagine if the NFL told Brady the FBI was investigating, but it took over a year for federal agents to even execute a search warrant on the trainer's home. The trainer was convicted for a different sex crime and sentenced to 60 years in prison, then was sentenced for an additional 175 years for sexual assault. But it took corroborating stories from nearly all of his teammates from all his Super Bowl teams, plus players from all the way back in 1997, for the NFL to take action.
And only then, after all of that, did people start calling for investigations into the NFL's obstruction of justice and institutional failures. It's almost impossible to imagine all of this happening at the NFL, yet it's precisely what happened at USA Gymnastics (USAG).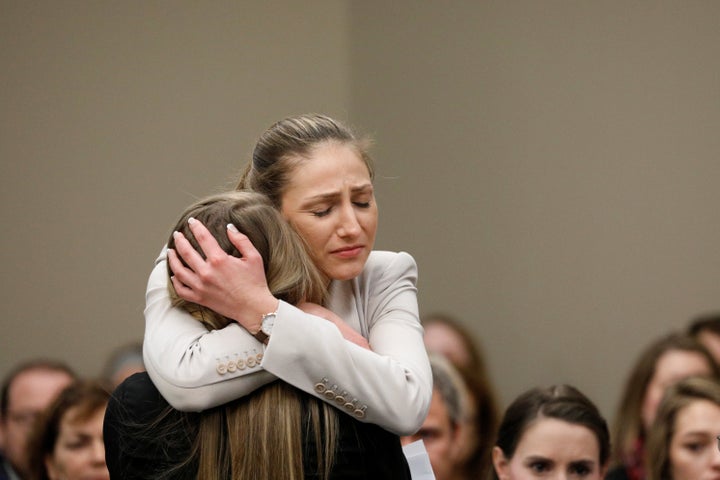 No one believed the victims of Larry Nassar. I can't call them all survivors because not everyone survived. No one believed the women and girls who for decades looked to adults and institutions for help ― and with the exception of three dedicated journalists at the Indianapolis Star and a few others who relentlessly beat the drum as most media ignored a sex abuse spree. The trauma of each victim cannot be minimized, but the sheer numbers in this case dwarf the number in, say, the Jerry Sandusky case. Nassar's decades of child sexual abuse were made possible by failure on a scale that's almost inconceivable: failure by coaches, doctors, USA Gymnastics, law enforcement and the United States Olympic Committee.
The Nassar case isn't only a story about a child molester. It's a story about every person and institution that failed to stop him.
And it's a story that can't be told without considering the role of Bela and Martha Karolyi, who were national team coordinators for decades. The Karolyis created an environment that allowed a serial pedophile to flourish. Nassar played good cop to a world of bad cops, while the Karolyis played very bad cops. The Karolyis, famous for coaching 1976 Olympic champion, Romania's Nadia Comaneci, defected to the U.S. in 1981 and immediately took spiritual control of USAG.
Their cruel training techniques were no secret back then. American coaches were already using physically abusive training methods and were eager to replicate the success of gymnastics programs behind the Iron Curtain. The Karolyis' practices emboldened them. And in a sense, the Karolyis' methods worked: they kept winning gold medals. In 1984, they coached America's very first Olympic champion, Mary Lou Retton, to victory. Martha was head coach of three Olympic champion teams, in 1996, 2012 and 2016. Though the beatings stopped, the emotional abuse did not.
"The Nassar case isn't only a story about a child molester. It's a story about every person and institution that failed to stop him."
Retired gymnasts spoke out. Dominique Moceanu, who was on the 1996 Olympic gold medal team and who trained with the Karolyis almost her entire career, wrote a book in which she detailed the abusive training methods that USAG ignored. So did 1986 U.S. National champion Jennifer Sey. Comaneci's teammates and choreographer spoke out in 2002, saying the Karolyis starved gymnasts and beat them until they bled. Fear, intimidation and abusive training methods used by the Karolyis and other top USAG-member coaches were commonplace. As far back as 1995, the book "Little Girls In Pretty Boxes," by Joan Ryan, described the perfect scenario for a Larry Nassar-type to thrive.
But USAG didn't stop Martha (Bela finally retired from coaching in 2000). In 2011, they did the opposite: they made the Karolyi gym in Texas into the Olympic Team Training Center. Now, the nation's top gymnasts would have to make monthly trips to the Karolyi gym, where Martha could observe their progress and keep them isolated. As an official team doctor, "the Ranch" was where Nassar had free reign to play the good guy ― sneaking food to athletes, listening to them complain about Martha and then abusing them on their beds and in the training room just feet away from Martha herself.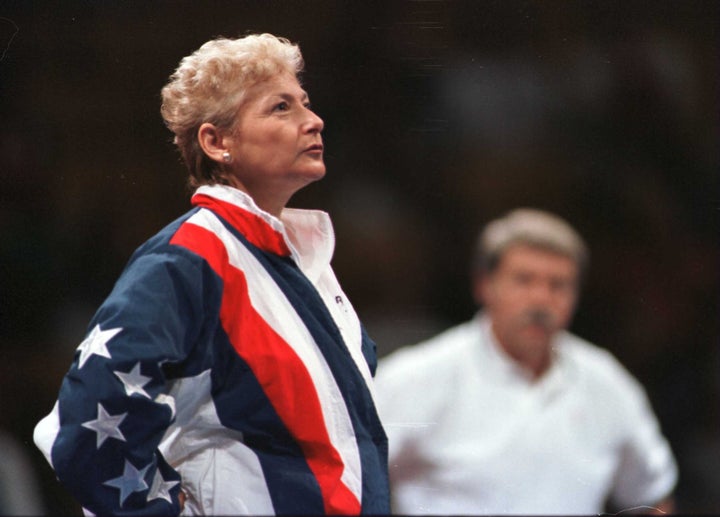 In preparation for my interview with 2012 Olympic champion McKayla Maroney, we talked about the Ranch. "It isn't a safe place," Maroney told me. "You can't speak your truth there." Though she had not, at that time, revealed that Nassar sexually abused her, the interview was a scathing condemnation of the system that allows that horrific abuse, during which she feared for her life.
The head gymnastics coach at UCLA explained it best in a recent radio interview. Valorie Kondos Field coaches former national team members, like Olympic champions Kyla Ross and Madison Kocian, and has led the UCLA team to six NCAA Championships. Kondos Field recounted a conversation she had at the 2012 London Olympics with then-USAG President Steve Penny, where she asked him about Martha:
"I said, 'I don't understand why you let Martha get away with being so abusive to these young women, to our athletes.' And he looked at me and he said, 'Because she wins.' And I said, 'At what cost?' And I wanted to continue this conversation. And that was the end of the conversation. He just walked away."
The U.S. women won the team gold in London, and Gabby Douglas won the all-around title. Nassar abused four of the five members of that team ― Maroney, Wieber, Douglas and Aly Raisman.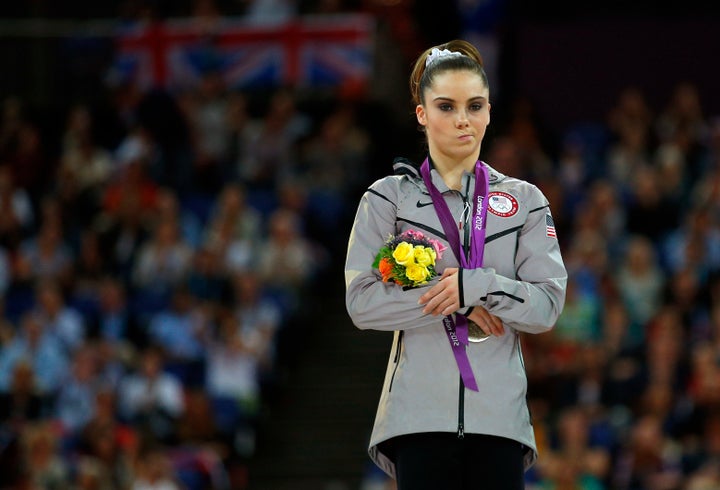 During Nassar's sentencing hearing we learned that there have been two deaths from suicide as a result of Nassar's abuse, as well as many suicide attempts in response to the abusive coaching of 2012 Olympic head-coach John Geddert. Geddert took his gymnasts to the Ranch, where they trained under the watchful eye of Martha Karolyi many, many times.
Sports can be dangerous. Gymnastics, like football or ice hockey, is dangerous. But pedophilia isn't endemic to gymnastics, just as it isn't endemic to any sport, or church, or Boy Scout troop. Because the adults in charge of gymnastics cared most about winning, about reputation over all else, they created an institution where Nassar could do as he pleased. As Kondos Field has said, "any time you put winning ahead of the person... you are inviting a culture of corruption. And that's exactly what happened." The Karolyis helped the U.S. women's gymnastics program win a lot of medals in the last three decades. Those medals are stained, and no amount of polishing will be able to make them shine. Now, it's our responsibility to stare at that stain so we never forget how it got there.
When I think of those medals I see the incredible young women who won them despite being sexually tortured. I see warriors who let nothing get in the way of their dreams, and the institutions that nearly crushed them. I see children and young women whose safety was less important to the adults they trusted than the 28 Olympic gold medals that "Karolyi's girls" brought home to the United States.
Jessica O'Beirne is a former gymnast, former gymnastics coach and the founder and co-host of the podcast "GymCastic."
Support HuffPost
The Stakes Have Never Been Higher
Popular in the Community