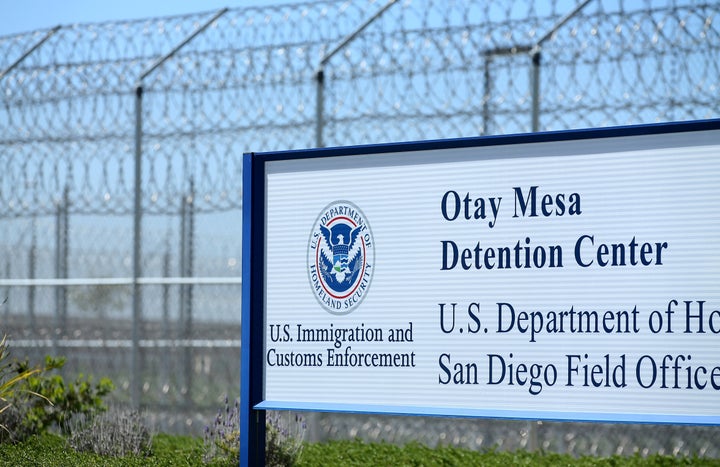 When the U.S. government removes a child from a mother's custody and puts the two in separate detention facilities, surely there's a good reason for it. The woman's crime must have been so indefensible, so terrible, that the only recourse is to take her child away.
"This practice is harmful to the mental and emotional well-being of asylum-seeking families."
Refugees and asylum seekers around the world are already running for their lives. Now, the Trump administration has put into practice a 2017 Department of Homeland Security proposal to forcibly separate asylum-seeking families once they reach the U.S. An ACLU class action suit asserts that at least 429 cases of family separation have occurred in the past 15 or so months. Former Secretary of Homeland Security and current White House chief of staff John Kelly claims separating these loved ones will serve as a deterrent to future asylum seekers; in reality, such actions re-traumatize people who came to the U.S. seeking safety and refuge.
This kind of forced separation is often especially harmful for individuals who have already experienced previous trauma or who have lived in fear of violence and oppression. A 2015 study of Texas family detention centers commissioned by the Unitarian Universalist Service Committee said such separation can cause parents to re-experience past traumas associated with the fear of not being able to protect their children. According to the study:
Forced separation between a parent and child for an indefinite period of time is, by its very nature, traumatic … For parents who experienced the very real possibility of kidnapping and murder of their children in their countries of origin, the potential for trauma and mental anguish is intensified.
The UUSC study also noted that surviving such horrors only to be detained in prison-like conditions can also re-traumatize parents and children:
For individuals who have been trapped and in hiding to avoid being killed by gang members, the sense of being trapped and confined in a detention center may also bring about flashbacks or a sense of reexperiencing the event.
Most asylum seekers already carry histories of trauma ― including torture, gender-based violence and arbitrary imprisonment ― with them when they arrive in the U.S. A 2004 study by The Center for Victims of Torture surveyed Oromo and Somali refugees living in the Minneapolis/St. Paul area of Minnesota and found 44 percent of respondents were torture survivors. A Fusion investigation in 2014 found that 80 percent of Central American women and girls who cross the Mexican border into the U.S. are raped during their journey. And in 2015, a study by the National Consortium of Torture Treatment Programs found that, of torture survivors seeking treatment, 69 percent meet the criteria for post-traumatic stress disorder (PTSD). In the Democratic Republic of Congo, where Ms. L and her daughter lived, armed groups, including government security forces, regularly violate human rights with impunity.
Adding new trauma on top of past traumas has harmful effects on one's mental health ― effects that differ from those of a singular traumatic event. Referred to as the "dose effect" of trauma, studies have demonstrated a positive correlation between the number of unique traumatic events experienced and the prevalence of PTSD among refugees.
Typically, even when entire families ― potentially including older children, grandparents or other relatives ― arrive together, only mothers and children are detained together. Of the approximately 2,900 family units available in the three DHS detention centers that have them, only 88 are designated for fathers and children. When four fathers arrived together at the U.S. border last December, all of their children ― including a 1-year-old and a 3-year-old ― were taken away from them based on a DHS policy that claims to address smuggling by separating fathers and children unless familial relationships can be verified.
"At least 429 cases of family separation have occurred in the past 15 or so months."
Separating children from their parents, intentionally restricting contact and withholding information about a child's location are practices that only worsen an already inhumane situation. Refugees have described the U.S. Customs and Border Protection's initial 12-hour holding cells as "hieleras" (freezers) and "perreras" (dog kennels). The 2015 study of Texas family detention centers uncovered myriad abuses and associated health impacts, including severe weight loss among detained children. In one case, a 3-year-old child lost 14 pounds because her mother wasn't permitted to enter the cafeteria without shoes.
In their statement opposing family separation in detention, the American Association of Pediatricians asserted, "Pediatricians work to keep families together in times of strife because we know that in any time of anxiety and stress, children need to be with their parents, family members and caregivers."
Ms. L and her daughter were finally reunited in Chicago a few days ago. But their story is just one of hundreds, and the trauma caused by their separation cannot be easily erased. One doesn't need to be a physician or a psychologist to recognize that this practice is harmful to the mental and emotional well-being of asylum-seeking families. Parents who risk harrowing journeys to find safety in the U.S. deserve compassion, and ending family separation is a first step. But we must go further. To prevent re-traumatization of asylum seekers, the asylum process must be decriminalized, and we must develop humane, trauma-informed and less costly alternatives to detention.
Monika Parikh is co-founder and executive director of Partnerships for Trauma Recovery. Her professional career includes human rights program development in South Asia, West Africa and Latin America, and psychosocial care and community organizing for refugees and immigrants in the United States.
Popular in the Community