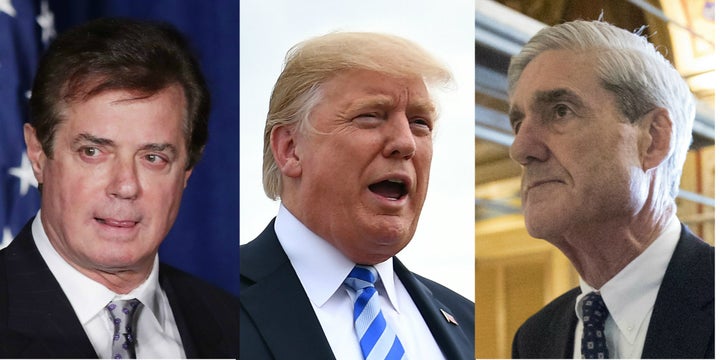 After lying to the IRS and lying to banks and then asking witnesses to lie to the government, former Trump campaign manager Paul Manafort also lied to prosecutors when he was supposed to be cooperating as part of a plea deal, special counsel Robert Mueller alleged on Monday. In a status report presented in the former Trump campaign manager's criminal case, Mueller's team asserted that, in spite of a plea deal promising to cooperate truthfully and forthrightly, "Manafort committed federal crimes by lying to the Federal Bureau of Investigation and the Special Counsel's Office on a variety of subject matters, which constitute breaches of the agreement."
The standard Mueller will need to meet to prove this ― and send the 69-year old Manafort to prison for a decade or more on top of what he already faces for a tax evasion conviction in Virginia ― is much lower than it would have been at trial ― just "good faith."
While Manafort's failure to cooperate may deprive Mueller of answers to questions only Manafort can answer, it does provide Mueller with something else that may prove more important historically: an opportunity to provide a public report on whether and how Trump's campaign sought help from Russians.
"There's good reason to believe at least some of this new report on Manafort's lies will detail conduct implicating Trump."
According to the regulations governing Mueller's appointment, the special counsel must submit a confidential report to the attorney general "explaining the prosecution or declination decisions reached by the special counsel," basically laying out what evidence he discovered and whether that conduct amounted to a criminal offense. But President Donald Trump's firing of Attorney General Jeff Sessions and replacement of him with a Mueller skeptic, Matthew Whitaker, as acting attorney general overseeing Mueller's probe, has raised real concerns about whether that report would be made public or even shared with Congress. That would mean Trump might evade all accountability, both criminal (most people believe DOJ would not have permitted Mueller to charge a sitting president in any case) and for activities that can't be prosecuted, but might be worthy of political accountability, possibly including impeachment.
Now, Monday's status report promises that the special prosecutor's office will substantiate its claim that Manafort violated his plea agreement with "a detailed sentencing submission ... that sets forth the nature of the defendant's crimes and lies, including those after signing the plea agreement herein." So, as part of the normal sentencing process, Mueller will provide details to substantiate his claim that Manafort lied to the prosecution team and possibly evidence of other crimes committed before he entered into the plea agreement.
Given the Mueller team's past practice of using "speaking indictments" ― charging documents that describe what evidence substantiates a crime, in addition to the requisite charges ― the report will likely resemble a June filing documenting Manafort's attempt to tamper with witnesses. That filing included an FBI declaration laying out the substance of Manafort's conduct, along with exhibits providing details of calls and texts Manafort made to try to convince potential witnesses to lie. Mueller provided similar substantive evidence with Manafort's plea agreement, showing how Manafort ran campaigns in Ukraine much the way he ran the campaign against Hillary Clinton, up to and including accusing his female opponent of breaking the law.
There's good reason to believe at least some of this new report on Manafort's lies will detail conduct implicating Trump. In March, Mueller's team laid out for Trump lawyer Jay Sekulow the questions they wanted Trump to answer. They included questions about when Trump become aware of the June 9, 2016, Trump Tower meeting, where Russians offered dirt in a bid to request sanctions relief; whether Trump knew about efforts to keep the Republican Party platform as Russian-friendly as possible; and whether he knew about outreach by Manafort to Russia about potential assistance for the campaign. All would be questions Mueller's team likely posed to Manafort since he entered the plea deal.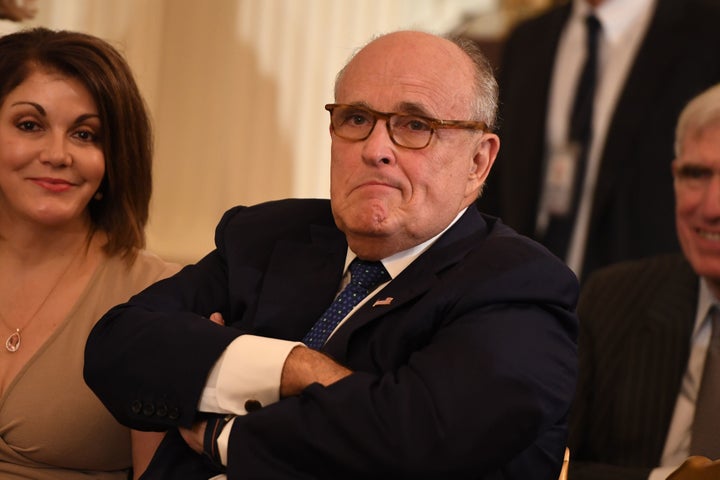 Indeed, the centrality of Manafort's conduct in the questions Mueller had for Trump makes the timing of Monday's status report all the more intriguing. Trump lawyer Rudy Giuliani and Manafort lawyer Kevin Downing have remained in contact since Manafort's plea deal, a highly unusual practice after one target in a suspected conspiracy starts cooperating with prosecutors, yet one permitted by the terms of Manafort's agreement (which, unlike that of his former deputy Rick Gates, did not include a gag provision). When prosecutors informed Manafort they'd tell the judge he had violated his plea by lying, Trump delayed submitting his answers, and demanded new assurances Mueller wasn't setting a trap. Giuliani decided at the last minute to raise more questions "about the legitimacy of the investigation." Ultimately, however, Trump submitted his answers before Mueller issued his determination that Manafort had lied to prosecutors. So, whether the delay had this specific purpose or not, it ensured that Trump had already sworn to the veracity of his own answers before Mueller made his decision to end the plea agreement.
If Mueller didn't reveal to Manafort what evidence he had proving Trump's former campaign manager was lying as meetings proceeded, that might mean that both Manafort and Trump believed they could still get away with lying about their past deeds. If so, Trump may have just sworn to answers that Mueller knows to be false, and Mueller now has a perfect opportunity to make those falsifications public in a way that can't be obstructed by Trump's hand-picked lackey AG.
But that doesn't mean Manafort's lies won't also in some way ultimately make it harder for Mueller and the public to know the full truth of what happened during the 2016 campaign.
In recent days, serial fabulist Jerome Corsi has carried out a series of news blitzes (which has doubled as promotion for his latest book) detailing his on-again-off-again cooperation with Mueller. The details that might be verifiable suggest Corsi lied to investigators about a series of exchanges he had with lifelong Manafort friend and longtime Trump political adviser Roger Stone that pertained to what stolen documents Julian Assange and WikiLeaks had and when they planned to dump them. Corsi's lies, which he has now corrected but for which he might still be charged, show that Stone's past claims about coordinating with WikiLeaks were false.
Those lies cover a period when Stone is known to have communicated with Trump.
Whatever else Corsi's media blitz suggests, it's that Trump may have been in the loop of WikiLeaks releases via Stone, Sarah Huckabee Sanders' renewed denials that Trump was involved aside. But Stone is a subject that, according to the sole report that predicted Mueller was finding Manafort uncooperative, Manafort claimed to have no knowledge when asked by prosecutors. Even as Corsi's blitz and the report of Manafort's lies have rolled out, the Guardian published an inflammatory claim that Manafort had met Assange in the Ecuadorian embassy in London at key times in the lead-up to the Russian events, a report both Assange and Manafort have threatened to sue over.
Robert Mueller's team has been focused since February on nailing down precisely what Stone knew about WikiLeaks' plans and what he did with that knowledge. But he's currently got two different witnesses who, each in their own obstructive manner, may make concluding that investigation impossible.

Marcy Wheeler is an independent journalist writing about national security and civil liberties. She writes as emptywheel at her eponymous blog and is the author of "Anatomy of Deceit." Follow her on Twitter at @emptywheel.
Popular in the Community