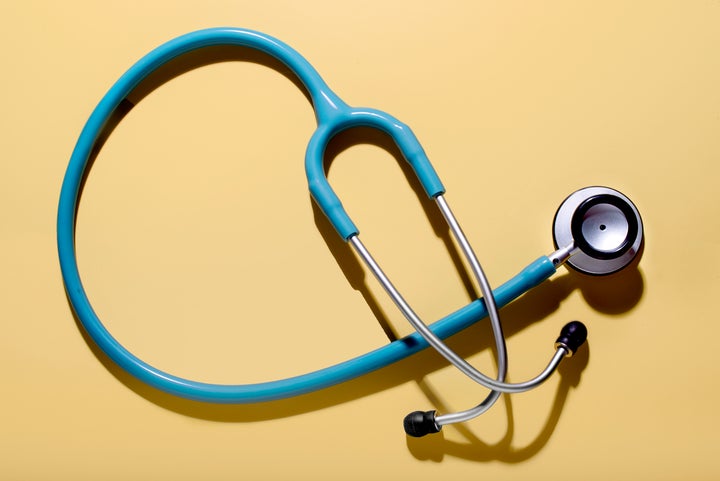 Two of my female colleagues recently learned during water cooler conversation that a much junior male physician was making a larger salary than they were.
Armed with this knowledge, the women successfully negotiated pay raises.
These women are far from the only colleagues I know who have discovered that the gender pay gap extends to the medical field as a result of unexpected conversations. Most hospitals and clinics do not freely publish or advertise this inequity.
It's tempting to assume this persistent lack of transparency comes from a desire to maintain the status quo of the largely male-dominated leadership structure at most institutions. However, the issue is fraught with even deeper complexities; pay disparity often begins when first entering the workforce and persists over time.
"We still seem to have a difficult time accepting women physicians as the norm."
Physicians are fortunate to earn larger salaries than individuals in other professions on average, but this means a pay gap of any size equates to a substantial revenue loss over the arc of a woman's career.
The exact size of this gap varies from study to study ― by which I mean it ranges from bad to worse. A 2016 study published in the Journal of the American Medical Association analyzed the salaries of 10,241 academic physicians and found that women made roughly $51,000 less per year than their male counterparts, even after adjusting for metrics that determine compensation, such as clinical and research productivity.
On the "worse" side of things, last month, Doximity (an online social networking service for U.S. clinicians) released findings after studying the salaries of approximately 65,000 U.S. physicians. The company found female doctors on average made 27.7 percent less than male doctors in 2017. This means the average female physician earned $105,000 less than the average male physician.
Doximity also revealed the physician pay gap worsens depending on the state in which you practice. In Charleston, South Carolina, the gap balloons to 37 percent ― a difference of $134,000 a year. Women in Kansas City, Missouri; Nashville; Providence, Rhode Island; and Riverside, California, also share the dubious honor of being in this 30-plus-point gap club.
The pay gap is just one of the many disparities women in medicine face. Promotions are scarce, leadership opportunities are often lacking and we see little to no recruitment into higher-paying specialties. All of this means lost opportunities for higher salaries, which only further feeds the pay gap.
"A pay gap of any size equates to a substantial revenue loss over the arc of a female physician's career."
The explanation I often hear for the physician pay gap is that women preferentially seek career paths that preclude difficult or technical fields that require a longer training period (which often translates to a higher salary). Why? Because they want to raise children, live a better lifestyle or work only part time.
However, my own experience over the past two decades as a physician and educator suggests this reasoning is not only insufficient but hardly wholly accurate. Yes, some women do want to have children (and there is nothing wrong with that; plenty of male physicians have no problem juggling both work and family life), but many more tell me they are discouraged from seriously considering surgical and technical fields or time-intensive leadership positions by well-meaning family, friends, colleagues and mentors.
As a culture, we still seem to have a difficult time accepting female physicians as the norm. A student of mine was recently shopping at her local pharmacy and struck up a conversation with a stranger, who asked what she did for work.
"I am a student at the Geisel School of Medicine," she replied.
The response? "How lovely that you want to be a nurse."
"Female doctors on average made 27.7 percent less than male doctors in 2017."
How did institutions do it? By systematically studying the reasons why women were not entering the field and then recruiting them in a targeted manner. It is also perhaps no accident that radiology has more female professors and more women in leadership positions than most other medical fields.
Radiologists have shown us the pay gap in medicine can be cinched closed, and the strategies to do so already exist to close that gap across the rest of our field. Let's not wait for next year's Equal Pay Day to come along before we put those strategies into action and close this unfair gap forever.
Roshini Pinto-Powell is an associate professor of medicine and of medical education at the Geisel School of Medicine. She is also a public voices fellow with the OpEd project at Dartmouth.
Popular in the Community