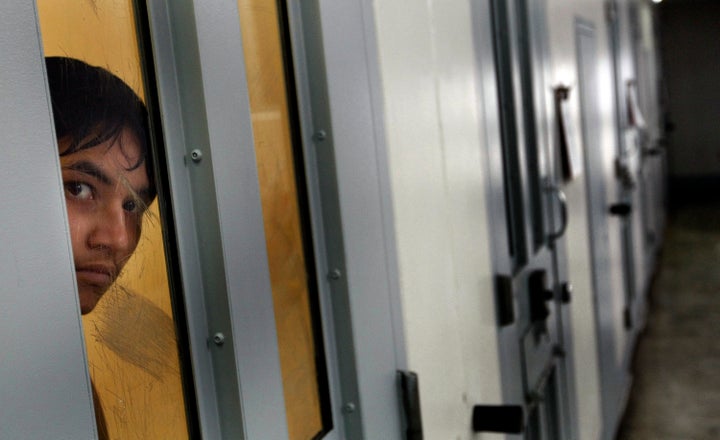 Tonja Fenton was incarcerated in a New York state prison when she sent a sample of prison food to a federal court in support of her lawsuit alleging retaliation and food tampering by corrections officers. For this offense, she was sentenced to six months in solitary confinement, where, as she later said, "you forget what it's like to be human." She received additional time in solitary for having the temerity to report a sexual assault that corrections staffers said they could not independently substantiate.
Her experience is not unique. Every day, thousands of people in the United States are locked up for trivial reasons in solitary confinement, where they experience "one of the most severe forms of punishment that can be inflicted on human beings short of killing them," according to a 2013 report on mental health standards for the New York City Board of Correction. So while it is news when the Supreme Court is asked to decide whether a person may be deprived of outdoor exercise for two years while in solitary, the real question is how we allow prisons to put someone in solitary for that long in the first place.
Solitary confinement does not make prisons and jails safer for officers or incarcerated people, it does not prevent recidivism, and it violates Eighth Amendment protections against cruel and unusual punishment with appalling regularity. The public and some of our officials are coming around to this reality, but the judiciary ― tasked with interpreting fundamental constitutional rights ― has a critical role to play if our society is to reject this outdated form of torture.
Courts have played this role before. In 1890's In re Medley, the Supreme Court condemned extreme isolation as a failed experiment that drove some in prison to suicide and left others unprepared to return to everyday life. For many decades thereafter, solitary lay abandoned as a form of criminal punishment.
In response to crowding and increasing violence, corrections officials brought solitary confinement back in the 1960s, and since then, its use has skyrocketed. Today solitary is governed not by penal statutes adopted through the legislative process but by the nearly boundless discretion the government gives to corrections officials to impose discipline on incarcerated people deemed unruly.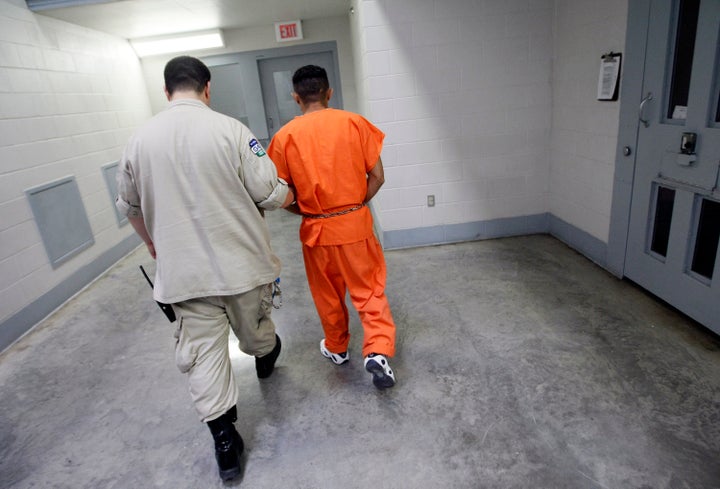 This year, approximately 20 percent of people in federal and state prisons and jails will experience some form of extreme isolation during their detention. Most will be deprived of the most basic level of human contact and interaction for more than 30 days. And though the public may think it is used for only the most violent and disruptive behavior, a stint in solitary today could be triggered by a long and ever-growing list of nonviolent offenses, including smoking in an unauthorized area and disobeying an order.
More and more evidence has shown that solitary has no positive impact. Just as the Supreme Court observed in 1890, we know that extreme isolation is an assault on human dignity; one person in prison said it causes the mind to rot, and others described feeling as though their identity were unraveling. When the head of Colorado's prison system spent 24 hours in solitary to understand the experience, he found himself asking how long it would take before the cell "chipped away" at his mind; he concluded that "it would be a battle I would lose."
The harms of solitary go beyond anecdote. It's well documented that solitary can lead to severe psychological disturbances like anxiety, depression, rage, cognitive disturbances, perceptual distortions, paranoia and psychosis, as well as suicidal behavior. Further, the view that solitary confinement can improve the safety of wardens and corrections officers is misconceived. Studies of jurisdictions that have reduced their use of solitary confinement generally show no increase in aggregate levels of violence. After Colorado and Maine significantly decreased their use of solitary, prison violence dropped. Other studies have shown that solitary does not effectively deter misbehavior.
For some reason, however, the harms caused by solitary confinement are viewed differently from other types of inhumane treatment. Tell a court that a person in prison has been deprived of access to water for even a day and a judge would have no difficulty finding that he was deprived his basic human needs, in clear violation of the Eighth Amendment. Tell a court that a person has been deprived of human contact, held in a constantly illuminated cell and given no opportunity to exercise for months, even years, at a time, and courts often find it unremarkable.
Solitary confinement violates Eighth Amendment protections against cruel and unusual punishment with appalling regularity.
The problem is that judges look at solitary mainly from one perspective. They regulate isolation through a procedural lens: They focus on whether people in prisons and jails are entitled to a hearing before being placed in solitary, but this approach places no back-end restrictions on how and why corrections officials use extreme isolation.
But courts have opportunities to give meaning to the Eighth Amendment in the context of this practice, in cases brought by people seeking to challenge their ongoing confinement in solitary or requesting compensation for the suffering caused by solitary. If the use of solitary offends basic standards of decency and dignity or if it is torturous, courts have an obligation to find that it violates the Eighth Amendment.  
To curb abuse, judges can and should put substantive limitations on how correctional facilities use solitary, which would allow them to set clear boundaries that may not be crossed, regardless of what procedures are followed. These boundaries should also acknowledge the difference between separation and isolation. Some people held in prisons and jails will, on occasion, require separation from others. But this need not require the extreme isolation that accompanies solitary confinement as it is used today.
This is not a call for judges to legislate from the bench. Americans' constitutional rights are being regularly violated, and the judiciary should step in to correct it, as it would in any similar situation.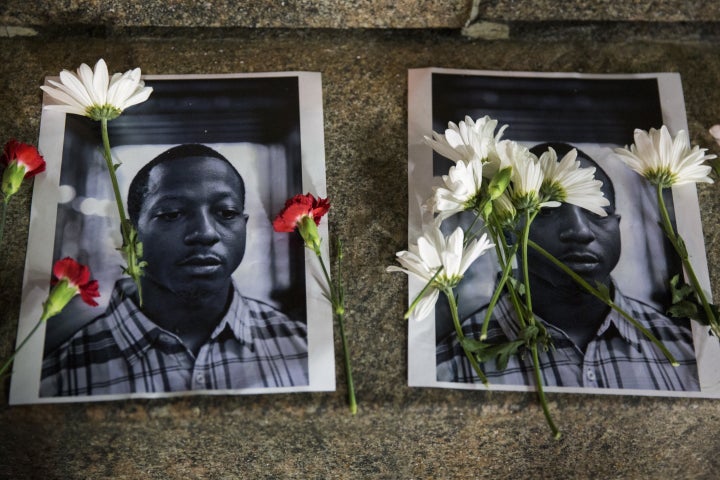 Outside the United States, as shown in recent decisions from Canada and India, courts have recognized the critical role that judges must play in regulating the use of extreme isolation. There has been some positive movement by courts in the U.S., but without a broader shift in the way federal and state courts view solitary confinement, thousands of people across the country will continue to experience inhumane, unconstitutional treatment at the hands of corrections officers operating under a vague legal framework.
When those people leave confinement, they will be poorly situated for re-entry into society, since the harms caused by exposure to solitary linger years later. Some corrections officials, legislators and members of the public are finally coming to this realization. Our courts are the missing piece. It is time they revisit what the Supreme Court understood more than a century ago and close the door on a practice that violates basic human rights.
Alexander A. Reinert is a professor of law at the Benjamin N. Cardozo School of Law at Yeshiva University, where he teaches and writes about prisons and punishment.
REAL LIFE. REAL NEWS. REAL VOICES.
Help us tell more of the stories that matter from voices that too often remain unheard.