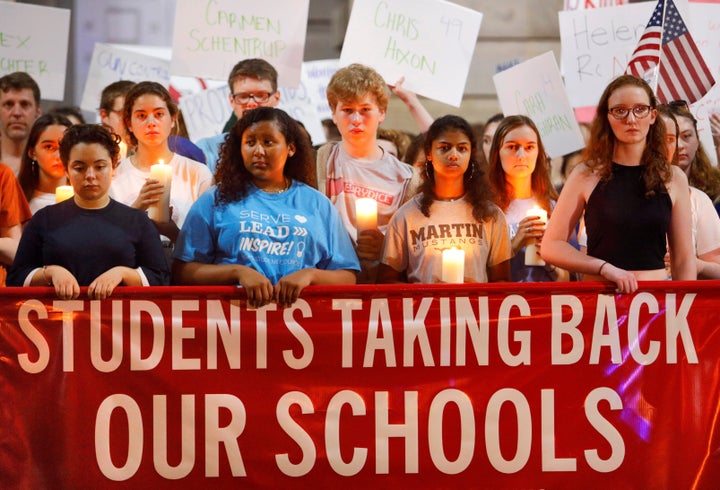 Women have long fought gun violence. They've fought it as mothers, as feminists. Indeed, many have said that gun violence is a feminist issue, noting that mass killers are usually abusers of women. This refrain has emerged once more in the aftermath of the grievously preventable massacre of 17 high school students and faculty members in Parkland, Florida.
This time, men are publicly insisting that women need to wage this war against arms.
But this is one hideous mess we can't just clean up on our own.
Not because gun violence doesn't affect us. There's a reason women take this so personally, and it's not just because our children are getting murdered in their classrooms. Four and a half million of us have survived threats at gunpoint from our intimate partners. Those partners kill another 50 of us each month.
And it's not because it's unfair that we're asked to do this work. The losses are so tragic, enormous, so consistent, that fair doesn't have a damn thing to do with it. We can, and must, keep fighting. But men, we need you — and you need you — to win this war.
Guns are synonymous with masculinity, and it's men who need to organize to lay them down. There is no winning strategy in women hectoring men about what masculinity they can be afforded ― even if we're right, which we are. That leads to deeper emasculation, which scholars have found to be at the root of so much gun ownership and violence.
"If we want men with guns to stop killing our kids, our friends, our partners and our parents, we need to make damn sure men are out in front."
Even the American Psychological Association is aghast at the murderous marriage of masculinity and firearms. "Any account of gun violence in the United States must be able to explain both why males are perpetrators of the vast majority of gun violence," a recent APA report says in summary, and must "aim to change gendered expectations for males that emphasize self-sufficiency, toughness, and violence, including gun violence."
Misogynists — which can mean both sexist men and their female allies —habitually train their ire on women with the power to change policy. It has been a constant feature of Nancy Pelosi's tenure in the House. It lost Hillary Clinton the damn presidency. And, due to our gun laws, it nearly killed Gabby Giffords.
Do we really think that our "shrill" voices will convince American men to lay down the always steel-hard phalluses that shoot raw murder-power? This is not a battle for women to wage alone.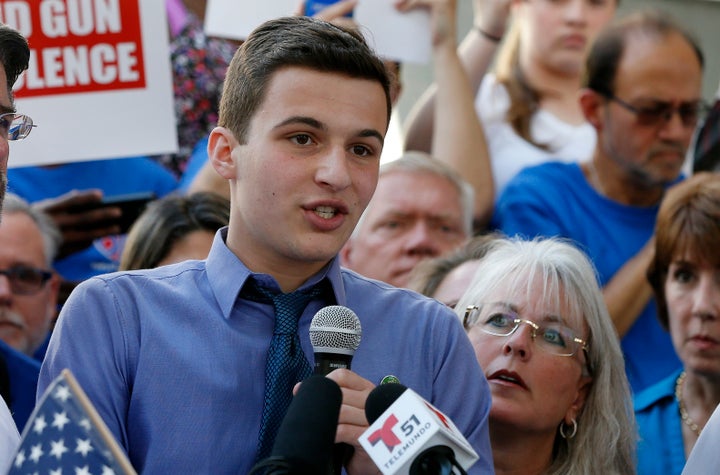 This isn't to say that women aren't part of gun culture. The National Rifle Association has been sure to make that point clear; it named a woman chief spokesperson, and its television network, which "celebrates" female gun owners, serves up bald and breathless publicity for sponsors Smith & Wesson. These aren't mere lobbyist optics: Twenty-two percent of American women own guns. But most women who own guns buy them for protection. Most men who own guns buy them because the use of weaponry is how they get their kicks.
Again, this is the gender binary of gun ownership, and frankly, of so many toxic aspects of our world: men's entitlement versus women's safeguarding. And to respond according to a binary is to debilitate urgent, vital progress for us all.
There's a bigger issue at play here, even bigger than gun violence: If we decide collectively that gun violence is a women's issue, we will all but guarantee that efforts to solve the problem will fail.
It's a bleak truth: If you want to fetter an issue, make it a women's issue. You'll get marchers in the street, calls to legislators, grassroots discourse — all necessary hallmarks of functioning democracy. But because this is hardly a functioning democracy, legislative change will fail to track the howl arising from a very vocal majority.
This is a nation where, even at our best, the so-called men's issues of defense, crime, business and foreign policy garner the lion's share of our tax dollars and legislative attention. Meanwhile, so-called women's issues like education, social services, civil rights and general health care are left begging to divide up the ever-shrinking leftover scraps. And those aren't even the issues left to sit in the gynecologist's waiting room. You want to fully disempower an issue, not in the culture, but on Capitol Hill? Paint it pink.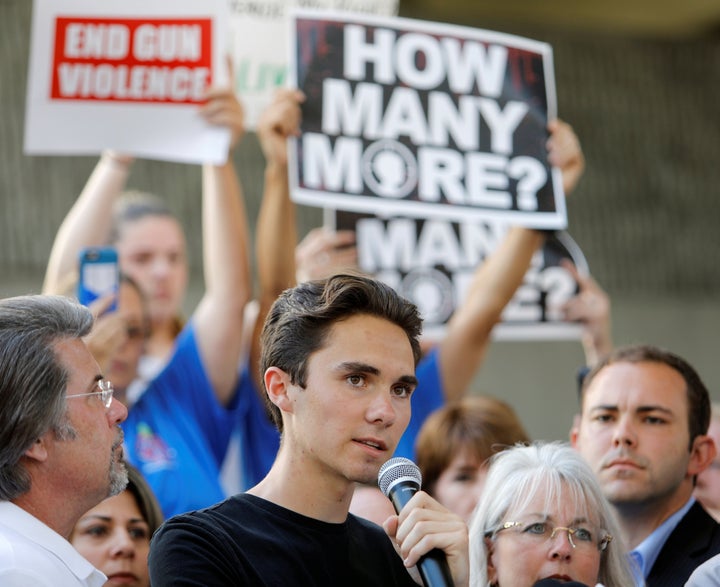 School shootings are ground zero for this binary collision. They involve kids. And teachers. In schools. We rely on social workers' assessments, not gun bans, for prevention. This is all the provenance of female concern, populated by a largely female workforce.
Gun violence is a men's problem. No organization has been as effective in framing the crisis as a public health epidemic as Women Against Gun Violence, which began 25 years ago as the result of a conversation between founder Ann Reiss Lane and Betty Friedan herself. Then, after the Sandy Hook massacre, now 300 school shootings ago, Moms Demand Action rose up as a force far fiercer than its bake-sale identifier might suggest. This fight has defaulted to women because men have not stepped up to join us. Male silence, and nothing else, has made our gun crisis a women's issue.
We can't re-norm our society overnight, any more than women can re-norm men en masse by saying they should be different. We have no choice but to be smarter about how we reform the situation, now. If we want men with guns to stop killing our kids, our friends, our partners and our parents, we need to make damn sure men are out in front.
Lauren Sandler is a journalist and the author of Righteous, One and Only and a forthcoming book about a year in the life of a young homeless mother.
Popular in the Community