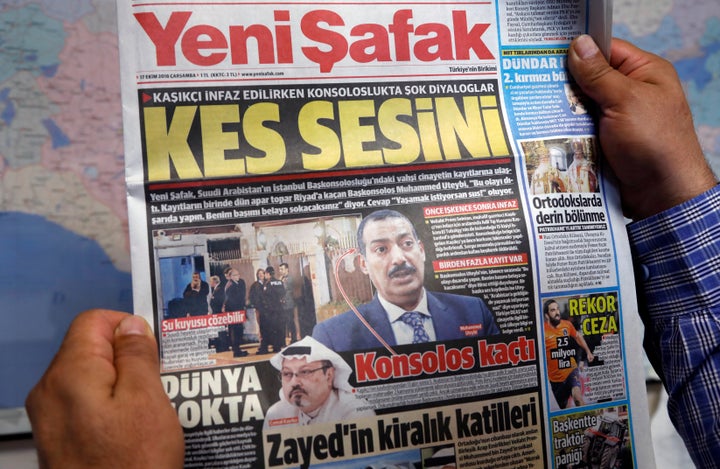 Long before Jamal Khashoggi disappeared, Saudi Arabia had a history of cracking down on dissidents. Little tolerance exists inside the kingdom for activism and dissent. Even abroad, critics have not been safe: Saudi princes critical of the regime have gone missing while living in Europe.
But Khashoggi was not an ordinary dissident. He had started an advocacy group called Democracy for the Arab World Now, which aimed to bring together reformer intellectuals and political Islamists in pursuit of building democracy in the Arab world. Khashoggi also had links to Muslim Brotherhood, a transnational Islamist movement that has had tremendous influence in the region but one that Saudi Arabia regards as a regional threat and terrorist organization.
His political engagement had become especially alarming for Saudi crown prince Mohammed bin Salman, given Khashoggi's once very close relations to the royal family and his in-depth knowledge of issues and networks within the kingdom. Khashoggi had become a "dissident" only recently, but he did so with a level of ambition that triggered Mohammed bin Salman insecurity. The crown prince, known as MBS, tried and failed to bring Khashoggi back to Saudi Arabia from the U.S. Khashoggi expressed his distrust of the Saudi authorities, and continued his activism.
"Khashoggi had become a 'dissident' only recently, but he did so with a level of ambition that triggered Mohammed bin Salman's insecurity."
So the crown prince, it seems, had him tortured and killed. The message was clear: Anyone who challenges the Saudi regime and tries to create alternatives to the current Saudi rule will be punished in the harshest way possible. It is a stark warning to dissident members of the Saudi diaspora and their supporters.
The Khashoggi incident is not only a matter of human rights or suppressing dissidents. It's a sign how personally MBS took Khashoggi's political conversion. That the incident happened at the Saudi consulate in Istanbul shows that MBS was not afraid of any major repercussions when delivering his message. The Saudi ruling elite surely has the means to have a dissident killed in an "accident" that would be difficult to officially trace. The crown prince chose a different, more frightening route.
The brazen nature of the kidnapping and murder seems to have surprised many in U.S. and international policy circles. But Saudi authorities had good reason to believe that they could get away with kidnapping and killing one of their own citizens.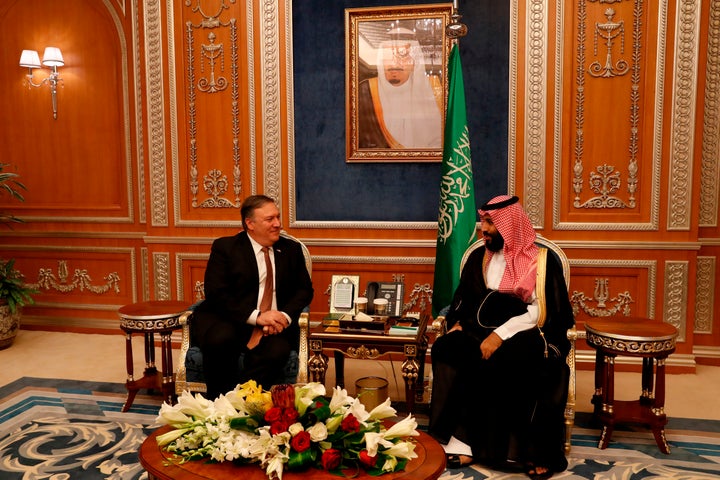 Despite all the attention and the possibility of rising tensions in the next couple of months, the Khashoggi incident is not likely to change any major power dynamics or relation between the U.S. and Saudi Arabia in long term. When the details of the incident first emerged, the Saudi disregard for international civility and norms did not seem to bother Trump, who stated that Saudis are "spending $110 billion on military equipment and on things that create jobs for this country" ― referring to a proposed arms deal that has yet to take full effect.
He also seemed to shrug off whatever happened in the Saudi consulate by saying "This took place in Turkey and to the best of our knowledge Khashoggi is not a United States citizen."
There is no doubt that MBS counted on Trump's emphasis on deals and money, as well as the president's disdain for the press and his closer relations with autocratic countries like Russia and North Korea when compared to the policies of the former administrations.
MBS also has close ties to Jared Kushner, Trump's son-in-law. Kushner facilitated the $110 billion Saudi-U.S. military deal and foresees a key role for Saudi Arabia in the Israeli-Palestinian peace plan he envisions. The crown prince also knows that Saudi oil exports are critical to the global economy and Saudi cooperation is still a key milestone in the U.S. administration's Middle East policy. All this makes him feel he can act with impunity.
The U.S. partnership with Saudi Arabia is not based on values, but on interests. After the outrage from U.S. business and political circles over Khashoggi's apparent murder, especially from some within his own party, Trump transitioned from his "this is not our business" response to "not good if they really did it."
Trump spoke to the Saudi King, and upon the King's denial of any Saudi involvement in the Khashoggi incident, Trump said it was possible "rogue killers" might have murdered Khashoggi. Secretary of State Mike Pompeo was also sent to meet with the Saudi King and MBS. According to the State Department website, the discussions covered bilateral and regional issues, and Pompeo "thanked the King for his commitment to supporting a thorough, transparent, and timely investigation of Jamal Khashoggi's disappearance."
In short, the president and the secretary of state sound ready to accept the narrative Saudi officials will provide them.
"There is no doubt that MBS counted on Trump's emphasis on deals and money, as well as the president's disdain for the press."
True, the Saudi ruling elite underestimated the extent of Turkish surveillance of the consulate in Istanbul, and it didn't seem to have predicted the immediate negative reaction to the Khashoggi incident in U.S. business and policy circles. But Saudi authorities likely will continue to focus on doing just enough to appease the U.S. administration in answering questions about what happened to the journalist. The Saudis can be expected to claim that MBS had no knowledge of the apparent murder, and down the road they may even pretend to punish those they say were involved.
With the Khashoggi incident, MBS was just testing the boundaries of diplomatic impunity in a world where the standards for diplomatic civility are on a fast decline. It is no secret that he wants to control and subdue the Saudi diaspora, and any political movement that can challenge his legitimacy.
In long term, though, businesses and policymakers will need to signal consistently ― in public and in private ― that, despite the potential damage that sanctions on Saudi Arabia might do to the global economy, there are values that the international community is not ready to sacrifice. The challenge for the international community is to decide what those values are.
Nukhet A. Sandal is the director of global studies at the Center for International Studies and associate professor of political science at Ohio University. She is the author of Religious Leaders and Conflict Transformation.
CORRECTION: This piece previously misdated the assassination of Alexander Litvinenko. He was killed in 2006, not 2016.
Popular in the Community