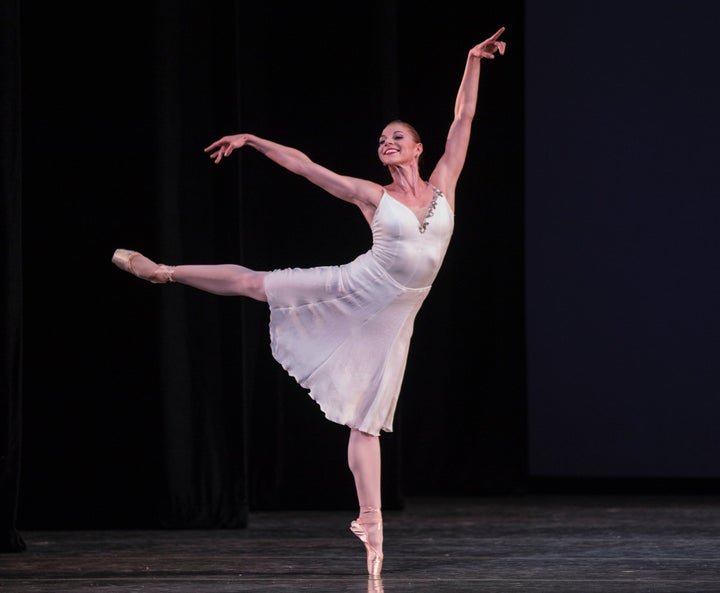 On Sunday, New York City Ballet wrapped up its winter performance season, which was disrupted and overshadowed by the departure of the company's long-time ballet master in chief, Peter Martins. Martins took leave in December, and then resigned in January, after current and former dancers alleged that he sexually harassed and emotionally abused them. (An internal investigation, which City Ballet will not make public, did not corroborate the allegations.)
Corroborated or not, the alleged abuses at City Ballet are not unique to one company. The art form is plagued by destructive norms. Few professional and pre-professional ballet dancers are physically assaulted, but many will suffer psychological damage inflicted by a ballet-wide culture that too often dismisses individual dancers as expendable, easily replaceable bodies.
I was a ballet dancer and choreographer for 10 years. Now, six years after leaving dance, I am shocked by the elements of the culture that I once accepted as normal. In the ballet world, disordered eating is dismissed as ambition, and dancers have no job security and little ability to voice concerns or opinions about how they're treated in the workplace.
Yet it's difficult to separate culturally sanctioned, low-level abuse from the necessary stress of a demanding art form. I've talked to as many dancers as I could since Martins' ouster — over two dozen — to parse this distinction. The conversations confirmed what I suspected based on my own experience: Women are disproportionately affected by ballet's cultural failures, because most ballet company directors are men, and because the art form's archaic aesthetic demands extreme female thinness.
City Ballet principal dancer Megan Fairchild, who's been vocal in her support of Martins, said her former boss is being unfairly repudiated for a culture that is tough, but not abusive. "In terms of body issues and the ballet aesthetic, I feel like Peter is being blamed for what is the reality of our industry and the high standards we're always working to attain," she said, referring to accusations that Martins went too far in pressuring dancers to lose weight.
"Ballet dancers have to be in shape like Olympic athletes," Fairchild said. "It's grueling and not everyone can handle it."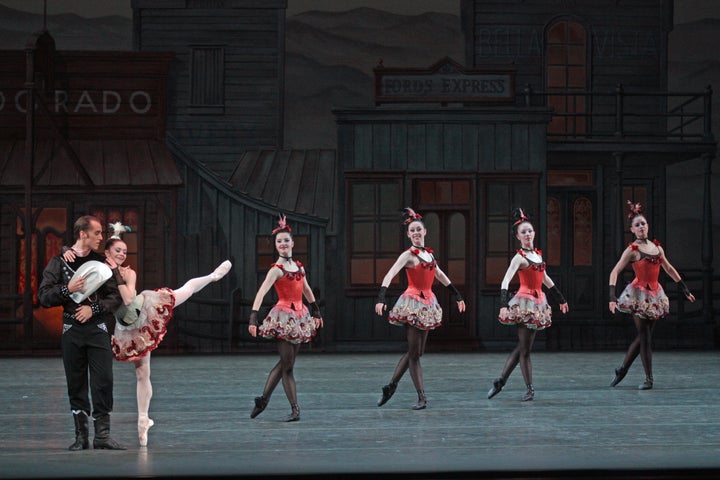 Several City Ballet dancers, including those who dance in the over 50-person corps de ballet, the lowest rung of the company, expressed similar sentiments: Ballet culture has its necessary evils, and dancers who can't handle them will blame the director or the culture at large. There is some truth to this view, but it's not the whole story. I know too many dancers with incredible talent, drive and strength who nonetheless suffered emotional wounds, worn down by ballet's daily drag of indignity.
Consider Lauren Fadeley, who joined City Ballet when she was 16 years old and danced in that corps under Martins. Fadeley described a troubling and all-too-common experience of being hired at a vulnerable age, only to be shamed for her body shape and for getting injured, which left her feeling dehumanized and powerless.
The rush of joining the company was soon tempered when Martins and others on the artistic staff gave her frequent "fat talks," as Fadeley and other dancers called them, which compelled her to turn to obsessive dieting and exercising. She became dangerously thin, even by ballerina standards. In teenage girls this can lead to osteopenia, a condition that weakens the bones, and soon Fadeley broke her foot. When she told Martins, standing in front of him on crutches, she said he seemed inconvenienced, and not at all concerned about her well-being.
It's easy to imagine that having a man in charge ― as ballet master in chief, Martins had the final say on hiring, firing, most casting and which choreographers would create works for the company ― fosters this callous approach to women's weight and injuries. But Fadeley and others pointed out that female ballet mistresses, who run daily rehearsals, especially for the majority female corps de ballet, reinforce a dangerous status quo.
"We can't put you on stage... it's your body. Fix this, but don't starve yourself like the last time."
While Fadeley was injured, she said, a ballet mistress casually stopped her in the hallway and chastised her for gaining weight. "We can't put you on stage," she said. Fadeley agreed and pointed to her boot, but the ballet mistress replied, "No, it's your body. Fix this, but don't starve yourself like the last time."
That was the moment, Fadeley said, that she realized she'd never be treated with any dignity. She left the company after just two years and enrolled at Indiana University, where she studied ballet. She said being in the "real world" helped her regain her confidence and mental balance. She became a principal dancer at Pennsylvania Ballet, and is now a principal soloist at Miami City Ballet.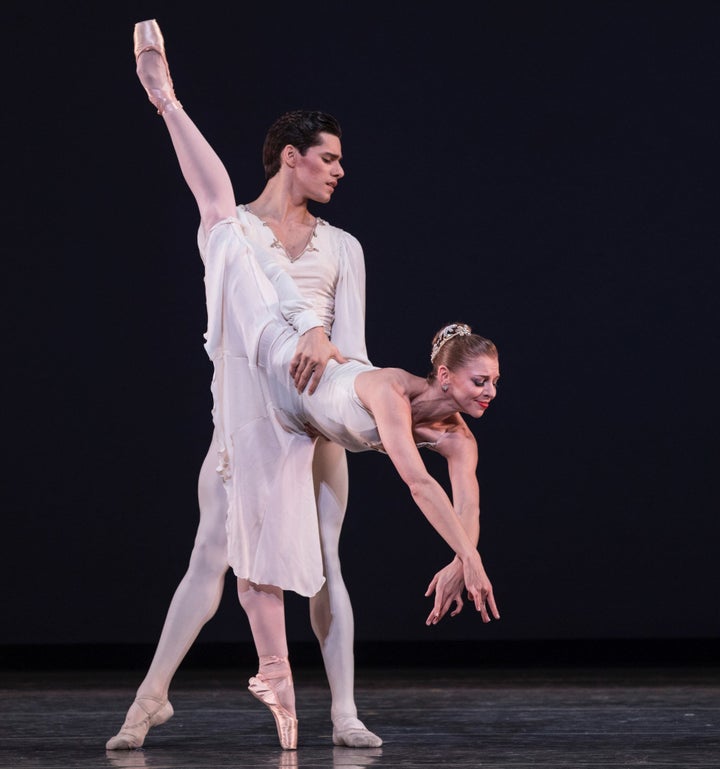 While Fadeley was able to take care of herself before deep damage was done, others weren't so lucky. Ashlee Knapp Stewart joined NYCB at age 15 after spending two years at the company's highly competitive feeder school. I was at the school with her, and saw how she was treated: like ballet's next big star.
Once in the company, Stewart, like many ballerinas hired in their teens, struggled to maintain the adolescent body shape that ballet demands of adult women. She became so thin and weak from disordered eating that she, too, injured herself. But she persevered there for seven years, enduring multiple cycles of unhealthy weight fluctuation and injury.
She finally told Martins she could not continue. "He told me he had been testing me, to see if I would sink or swim, that he did this with dancers who showed great promise," she said. "He told me, 'You sunk.'"
Suddenly, the last seven years made sense — her life had been about pleasing Martins, but to him she was another talent against which to test his standards. She left the company, and it was two years before she felt comfortable in a ballet studio. She is now a ballet teacher.
Stewart was careful to say that she doesn't blame Martins for her experience at City Ballet; she sees her suffering as a symptom of a broken ballet culture, in which dancers are locked in a power imbalance and have no voice of their own.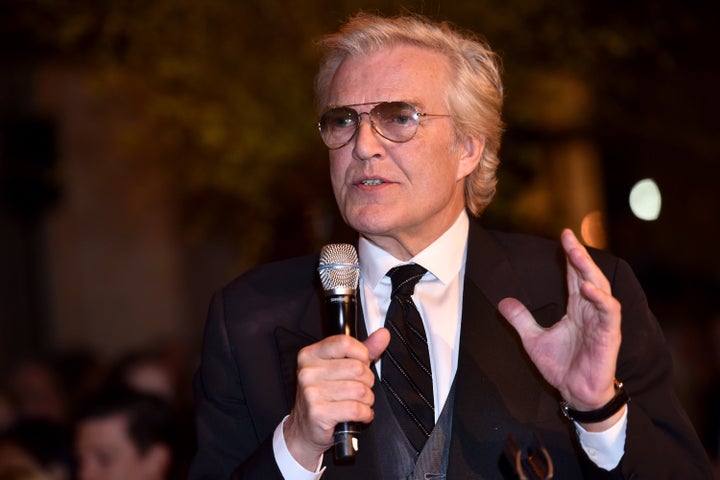 Indeed, many dancers I spoke to described a toxic combination of company leaders who weaponized criticisms of dancers' weights and a culture that discouraged dancers from speaking up against ill treatment.
Rebecca Azenberg, who danced with Pennsylvania Ballet from 2003-2010, said artistic director Roy Kaiser was displeased she had gained weight — according to her, it was five pounds. He took her out of a ballet she was about to perform, claiming she couldn't be seen in the costume, a leotard. Yet he allowed her to continue in another, more featured role in the same performance that was also in a leotard.
"It wasn't because I was not in shape to perform, it was just his way of punishing me for not satisfying his request," Azenberg said. "I didn't point out the obvious lack of logic, because as a dancer, I was trained not to speak."
If these indignities aren't enough, consider that a culture where artistic directors and staff wield enormous power, and dancers are treated as dispensable, can lead to even more disturbing consequences.
Another former Pennsylvania Ballet dancer, a soloist who retired in 2013 and asked to be quoted anonymously to share sensitive personal information, spent her early years in the company under constant pressure from the artistic staff to lose weight. She said she tried starving herself and worked out obsessively, but could not lose enough weight to please them. A member of the staff told her she should quit ballet because she was the type of dancer who would prioritize having children over her career. Soon after, Kaiser and the artistic staff asked her if she was on birth control, and she told them she was.
"They said I had to come off the pill, that that was why I was not losing the weight," she said. She claims she asked them to give her more time to try different birth control pills, but was told, "Options in the company would soon be limited." Most dancers are hired on one-year contracts, and she took this to mean she would be let go if she didn't comply with their request.
She stopped taking the pill, and was soon pregnant. She was 20 years old. The father was her then-boyfriend, who is now her husband; now, they have three children together. But she terminated that first pregnancy. "I didn't even take any time off after, I was too scared that I'd lose my job," she said, the pain still fresh in her voice. Four dancers who were in the company with her say they heard at the time about the company's request that she go off birth control, and knew at the time about her abortion.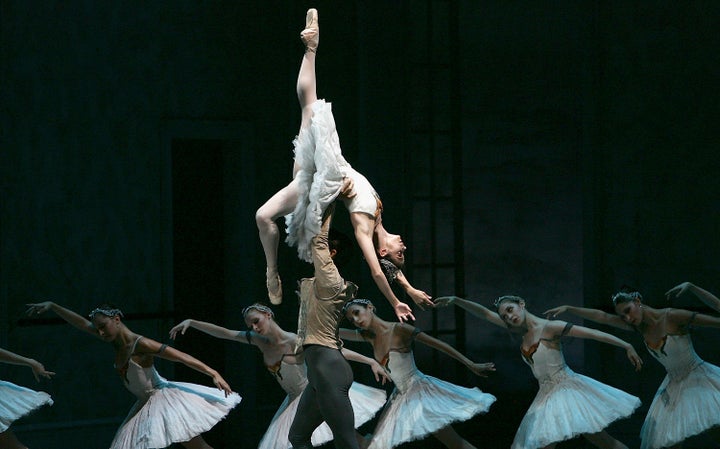 Neither City Ballet nor Pennsylvania Ballet would comment on any specific dancers, citing privacy, but both said they are working to ensure a harassment-free workplace. City Ballet said they are running staff trainings that address many of the issues dancers have raised. At the Pennsylvania Ballet, Kaiser and the entire artistic staff were replaced in 2014. Kaiser, now the director of Nevada Ballet Theater, declined to comment for this article.
After a tumultuous season, City Ballet remains under the artistic leadership of an interim committee comprising three recent City Ballet dancers as well as choreographer in residence and soloist Justin Peck.
The company has long been an influential artistic leader of international ballet companies; its original repertory ― by founding artistic director George Balanchine, Jerome Robbins, Christopher Wheeldon, Peck and Martins himself ― is performed all over the world. One hopes that City Ballet will take this important moment to address systemic power imbalances and become a model for companies throughout the world.
Directors will always have to make decisions that will be tough for dancers to accept; there are only so many places in a company, and far more people with dreams of dancing. And ballet is, as Fairchild notes, a grueling art form that demands a great deal of an artist. There is no reason such matters can't be handled in a manner that maintains the dignity of the dancer. As Fadeley points out, "Everyone who runs companies were dancers before. How can they forget so quickly how it feels?"
Avichai Scher is a former ballet dancer, choreographer and director of Avi Scher & Dancers. He is a freelance journalist, a student at CUNY Graduate School of Journalism and a Future Media Leaders fellow at NBC News.
Popular in the Community