Twenty times. Sacramento Police officers shot Stephon Clark, a young black man, 20 times on Sunday night in his own backyard, while his grandparents and little sister sat inside the house.
This didn't have to happen.
The first reports from California described a black man with a "tool bar" who had been breaking into cars. Footage of the incident doesn't show this, but picks up with officers chasing Clark into his own back yard where they shouted "gun." Except it was a cell phone – there was no gun. Opening fire, they killed Stephon, a 22-year-old father of two.
Stephon's family heard the shots, but they did not know it was the sound of their beloved grandson being killed. His grandmother has nightmares of his bloodied body, the last image she has of him. How will she heal from that? How will Stephon's children and nieces and nephews and family heal? How will they make new memories that are not marred by blood?
Once again, we have arrived at a moment where our community stands with a grieving family in the gap left behind by the loss of a loved one. We call for accountability, transparency and justice to be carried out for this family and for this life that was taken from us all.
Once again, our community is angry and weary and traumatized. Communities like ours all over this country are angry and weary and traumatized.
Stephon's death is the latest in a string of police shootings in Sacramento. After police shot and killed Joseph Mann in July 2016 our community mobilized to say "no more" and demanded transparency and accountability. The city responded in November 2016 by adopting a use of force policy and by equipping officers with less-lethal weapons.
The use of force policy instructs officers to de-escalate conflicts and continuously reassess if force is needed. It begins with this sentence: "It shall be the policy of the Sacramento Police Department that officers value and preserve the sanctity of human life at all times."
Where were the less-lethal weapons that would have preserved Stephon's life? The officers had the equipment, so why didn't they use it? Why did the police shout "gun" when Stephon was only holding a cell phone? Why did officers gather in a small huddle in front of the house and mute the microphones on their body cameras after Stephon was killed? And what good is a use of force policy if it is not followed?
We want answers and we want accountability.
"Communities like ours all over this country are angry and weary and traumatized."
I work on an initiative in Sacramento called H.E.A.T. ― Hiring, Equipment, Accountability and Training. The H.E.A.T. model seeks to involve stakeholders from the community and law enforcement in mutually beneficial partnerships that build trust and public safety by focusing on those four elements in policing.
Stephon Clark's death didn't have to happen.
Law enforcement must hire from the communities it serves, so that law enforcement officers reflect the community. And all officers should be equipped with and trained to use non-lethal weapons in all our communities. The Sacramento Police Department reported to the City Council that use of force training meets the national standards for best practices. Clearly our national standards for best practices are not good enough if the same trend of police violence continues in Sacramento and across the country. Law enforcement must commit to cultural competency and implicit bias trainings. It must implement these lessons in such a way that it shifts their culture.
When these practices fail, law enforcement must be held accountable to the community they are empowered to protect and serve. If law enforcement fails to be accountable for lives taken, and the district attorney and court system fail to hold law enforcement accountable, then how will we ever build trust in our criminal justice system?
And after accountability, then what? Because while we are angry and weary, we are also traumatized. You see it all around you: in the children who can't concentrate at school, in the young people who suffer the loss of their family and friends to gun violence, in the parents who bury their children.
This week, the Sacramento faith community is wrapping its arms around Stephon Clark's family in every way we can, supporting them with prayer and food, with presence and vigils as they bear the lasting and familiar burden of trauma. The truth is that our communities are continually suffering from the trauma of gun violence. Our community is crying out for healing, and for the mental health services that will support our healing.
This didn't have to happen. Not one more.
Pastor Les Simmons is a pastor at South Sacramento Christian Center and director of the Simmons Center and Valley Hi Black Child Legacy Campaign. He is a board member of Sacramento ACT, part of the PICO California network working with Live Free on the H.E.A.T. strategy to build mutual trust between community and law enforcement.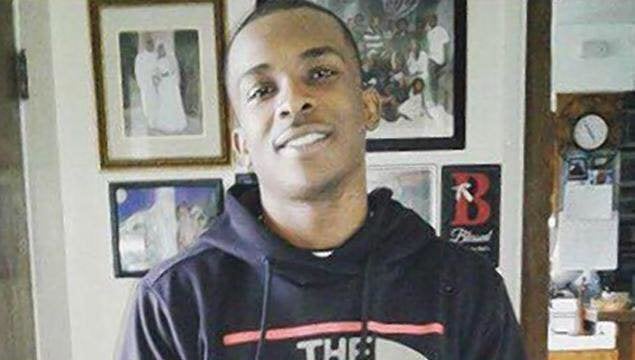 Popular in the Community