"Excelsior" in Latin translates to "ever upward," and it's the word that became the catchphrase of Marvel Editor-in-Chief and Chairman Stan Lee in the 1960s. He used it as the sign-off for his monthly column Stan's Soapbox, where he would discuss his opinions on everything from the Vietnam War to his progressive views on race in America.
"Excelsior!" was a fitting catchphrase for our now-fallen hero, who passed away on Monday at 95, because he helped change the lives and raise the hopes of so many members of the world's most marginalized communities and move them "ever upward."
Lee saw the importance of using the Marvel Universe to shed light on issues plaguing marginalized communities. So he created a universe with stories that would be an allegory for the racial strife in America.
He also created superheroes that strayed from the convention of straight white males, characters that could help represent these underrepresented communities in a positive light that celebrated their cultures and differences. Of these characters and storylines, two of the most famous are the X-Men and Black Panther.
Lee's work laid the foundation for a universe where anyone could be a hero, regardless of race, color, gender, or any difference.
Inspired by the civil rights movement in America, Lee and Jack Kirby created the X-Men comic universe, a world in which some people, known as mutants, were born with a gene that gave them special abilities but also often made them look different than typical humans.
Because of this, mutants were often persecuted, oppressed and even killed for being different. Rather than fighting foes from outer space and stopping crimes, the X-Men focused on fighting the daily oppression mutants faced at the hands of society and the government.  
Lee and Kirby also found inspiration and an opportunity to broaden public understanding of civil rights leaders Martin Luther King Jr. and Malcolm X. It's long been rumored that Lee based the characters of Charles Xavier, aka Professor X, and Erik Lehnserr, aka Magneto, on the two icons.
Dr. King is said to have inspired Professor X's character, while Malcolm inspired Magneto's. Both men wanted liberation for their people, but each had a different ideology as to how liberation could and should be accomplished. Professor X, like Dr. King, chose a nonviolent route, while Magneto took more of a proactive stance in fighting against the prejudices and oppression plaguing their people.
The creation of the X-Men comic didn't just help show the perils that many groups were facing in America. It also helped many people feel that for the first time, the world of comics included them. Thus, a new community of Black nerds was finally able to read about characters who felt and looked like them.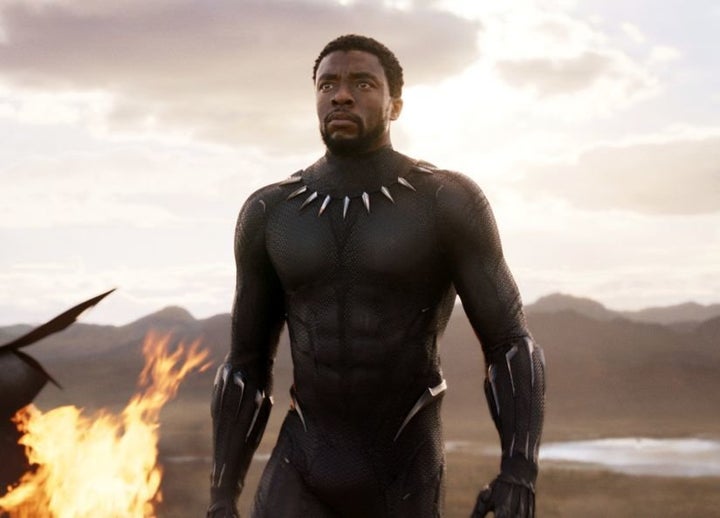 Stan and Kirby also created the Black Panther comic, which helped people reimagine their ideas about Blackness, royalty, intellect, wealth and Black women. They were intentional about creating a world, the never-colonized fictional country of Wakanda, that was authentic but also aspirational. 
Wakanda is the wealthiest and most technologically advanced country in the world, populated only by Wakandans, the beautiful Black people. The king of the country, who also wears the mantle of superhero, Black Panther, protects Wakanda. The king can be a man or woman and is always not only powerful, but also intelligent and deeply caring. Each king has a dedicated force of elite soldiers called the Dora Milaje, an all-female guard comprising the most skilled warriors on the planet.
Wakanda and its characters are meant to starkly contrast with negative stereotypes about not only African nations but also Black people.
The X-Men and Black Panther comics helped to create a safe and inclusive space for fans who were dealing with the same type of oppression they were reading about. Which is seemingly exactly what Lee wanted: A place where anyone could feel accepted, understood, and seen. To do that, he created characters who showed the world that people who aren't straight white males can be superheroes, too.
Lee had dreams that he thought everyone should share with him. From the queer Latina America Chavez to the Kenyan weather goddess Storm, Lee's work laid the foundation for a universe where anyone could be a hero, regardless of race, color, gender, or any other difference. A place where morality and human (or inhuman) decency determined how people were treated.
"Marvel has always been and always will be a reflection of the world right outside our window. That world may change and evolve, but the one thing that will never change is the way we tell our stories about heroism. Those stories have room for everyone, regardless of their race, gender, religion or color of their skin. The only things we don't have room for are hatred, intolerance and bigotry ... We're all part of one big family ... and we all come together in the body of Marvel. You're part of the Marvel universe that moves ever upward and onward to greater glory ... Excelsior!"
Lee created worlds in which Black people ― all people ― could see their humanity and magic realized. In losing Stan Lee, our world has lost one of the last superheroes.
Frederick Joseph is a marketing professional, philanthropist and media representation advocate. He is founder of the creative agency We Have Stories and creator of the #BlackPantherChallenge.
Calling all HuffPost superfans!
Sign up for membership to become a founding member and help shape HuffPost's next chapter