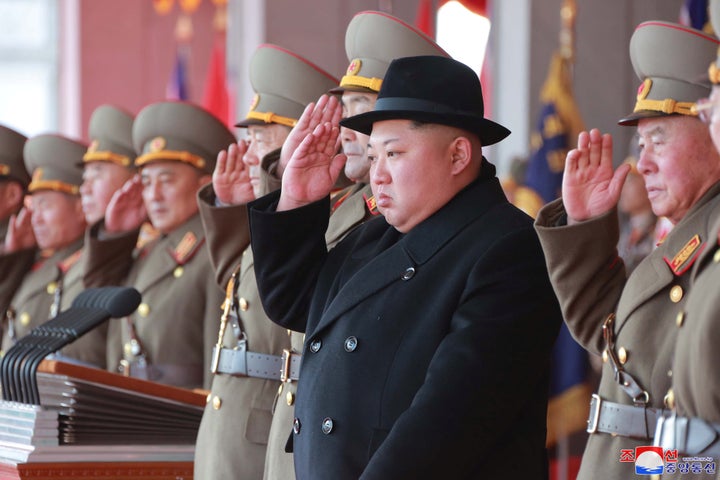 On Thursday, President Donald Trump shocked the world by agreeing to meet Kim Jong-Un in person in Pyongyang, in what would be the first ever face-to-face meeting between a U.S. president and a North Korean leader. The surprise summit is slated to take place sometime between now and the end of May, following the summit between South Korean President Moon-Jae-in and Kim that is scheduled for late April.
If the Trump-Kim summit happens, it would mark a real breakthrough in the increasingly dangerous situation that has threatened Northeast Asia for the last 25 years. But for now, for many reasons, it is too soon to be optimistic.
The offer Kim made to South Korean presidential envoy Chung Yi-Eung is almost too good to be true. The North Korean dictator committed to suspending nuclear and missile tests, and also reportedly showed understanding that "the routine joint military exercises between the Republic of Korea and the United States must continue." Above all, Kim expressed his commitment to denuclearization.
The Trump White House has been quick to take credit for Kim's softened stance, arguing it is the result of the administration's steadfast efforts to exert maximum pressure on North Korea. It is certainly possible the White House is correct. It is possible that, faced with an American president who does not hesitate to talk about the "annihilation" of North Korea, Kim decided to cement his legacy as the leader who demonstrated his capacity to make his nation a nuclear state, but who agreed to denuclearize and led the country to peace with its old enemy ― and scored a meeting with a sitting U.S. president to boot.
On the other hand, Kim's gesture could be an extremely cunning trap for the Trump administration, and if Trump falls into it, he could drive a lasting wedge between the U.S. and its allies in the region.
"For now, for many reasons, it is too soon to be optimistic."
If it's option A, it's still too early for optimism. Firstly, many things could go wrong between now and May. With less than two months to prepare for the high stakes meeting, just about everything ― from venue, to agenda and summit length ― will be subject to negotiation by officials on both sides. A disagreement over any one of these issues could derail the preparation efforts and prevent the summit from happening on schedule, or prevent it from happening at all.
Secondly, it's not clear what Trump hopes to achieve from his meeting with Kim. The administration emphasizes that this will be a "talk," not negotiation. But Kim will likely come to the summit with the hope of beginning negotiations on the terms of denuclearization, which could include anything from lifting or relaxing economic sanctions to moving toward normalization talks. Given Trump's tendency to go "off-script" and deviate from the talking points prepared by his staff, what he says in the meeting could harm the interests of the U.S. and/or its allies.
Furthermore, the Trump administration needs to conduct diplomacy with other stakeholders very carefully as it prepares for the bilateral summit. Despite being briefed by Trump himself over the phone hours after the president's meeting with Chung at the White House, Japanese Prime Minister Shinzo Abe announced his intention to visit Washington in early April. He is coming to consult with Trump in person. In the days ahead, China will likely also want to engage with Washington at the senior diplomatic level to better understand the administration's reasons for agreeing to the Trump-Kim summit. The Chinese, Japanese and South Koreans all want to know what the White House's intentions and strategies are for this summit.
The administration will have to work with these stakeholders using a diplomatic corps that has been seriously thinned out — after all, over a year into the Trump presidency, the U.S. still has no ambassador to Seoul, and Joseph Yun, U.S. Special Representative for North Korea, recently resigned, leaving the top negotiator's position vacant. It's not clear whether a hollowed-out U.S. diplomatic corps has the capacity, or a good enough working relationship with the White House, to manage those efforts.
"Over a year into the Trump presidency, the U.S. still has no ambassador to Seoul, and the U.S. Special Representative for North Korea recently resigned, leaving the top negotiator's position vacant."
Of course, if it's option B ― if Kim is laying a trap for Trump ― there's even more that could go wrong. Now that Trump has agreed to meet Kim, North Korea will likely seize on the slightest of White House missteps as an opportunity to change its position and withdraw its offer of a summit. One bellicose Trump tweet about North Korea could trigger Pyongyang's change of heart, and Kim will be more than happy to blame the U.S. for scuttling the summit. This would damage, perhaps irreparably, American relations with Japan, China and even South Korea. Seoul, in particular, would be enormously displeased if it perceived the U.S. to have undercut its high-stakes diplomatic efforts. For instance, the new signal from the White House that the U.S. needs to see North Korea take concrete steps toward denuclearization prior to the summit could prod Pyongyang to change its course.
Finally, if history is any guide, even a successful outcome of the Trump-Kim summit — an agreement on steps toward North Korean denuclearization —would not guarantee a final resolution of this crisis. It wouldn't be the first time North Korea broke an agreement on nuclear weapons.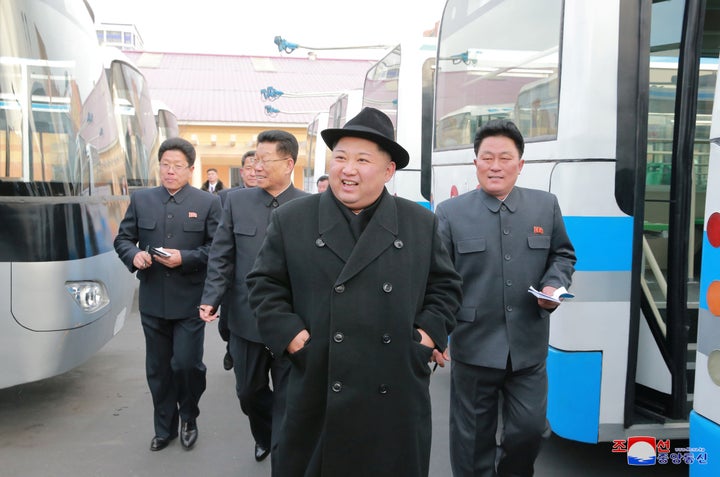 North Korea first announced its intention to withdraw from the Nuclear Non-Proliferation Treaty (NPT) in 1992, and two years later the U.S. and North Korea signed the Agreed Framework. North Korea agreed to freeze its nuclear program, dismantle its graphite-moderated reactors and remain a member of the NPT. In exchange, the U.S. agreed to deliver fuel to North Korea while Pyongyang built light-water reactors for its civil nuclear power program and begin talks for diplomatic normalization between the two countries.
But the agreement broke down in 2003 when, following the U.S. confronting North Korea with its intelligence assessment that revealed that Pyongyang clandestinely continued its uranium enrichment program, North Korea announced once again that it would withdraw from the NPT. Even if the Trump administration were able to claim a major diplomatic victory by reaching a denuclearization agreement with North Korea, the risk remains that Pyongyang may well violate that agreement.
Trump's agreement to meet with Kim may bring a welcome pause to the leaders' bellicose rhetoric, and it may thereby ease the concern about a military conflict on the Korean Peninsula. But the road ahead is long and perilous, with ample opportunities to trip up, fall into a trap or eliminate an opportunity for lasting peace with a single tweet.
Yuki Tatsumi is the Co-Director of the East Asia Program at the Stimson Center. She was a Research Associate at the Center for Strategic and International Studies and the Special Assistant for Political Affairs at the Embassy of Japan in Washington.