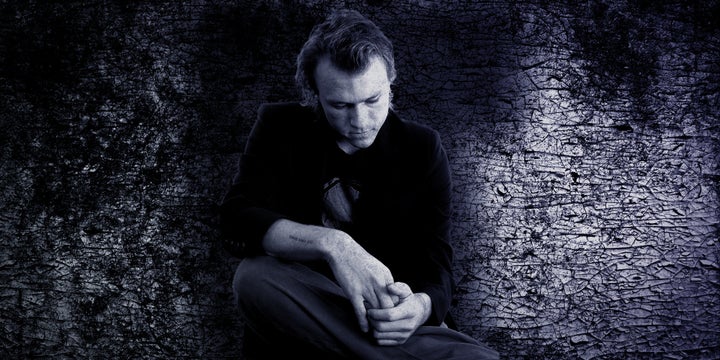 It sounded so generic, so anodyne, like something Big Pharma flacks had cooked up to downplay something more ominous in the making. "Prescription drug overdose" sounded like a simple mishap, as if Ledger had grabbed the wrong bottle out of the medicine cabinet or taken three pills instead of two. The Australian actor was found dead in his bed in Manhattan on Jan. 22, 2008. The cause: acute intoxication due to a combination of prescription drugs, including oxycodone, hydrocodone, diazepam and alprazolam. He was 28 years old.
At the time, the whole concept of prescription drug overdose mystified most Americans. Because really, how could a patient overdose on medication prescribed by their doctor? Adding to the confusion was the man himself. Ledger wasn't a track-marked street junkie or a rail-thin rock star. Ledger looked like he was bursting with health and youth. And his career was blossoming ― "The Dark Knight" was just months away from opening in theaters.
We didn't know what it was, yet, but for many of us, Ledger's death felt like something new.
Today is the 10-year anniversary of Ledger's death. You don't hear the phrase "prescription drug overdose" as often. When the coroner released the results of musician Tom Petty's autopsy last Friday, they called his death an "accidental drug overdose." Politicians, medical professionals and the media regularly refer to the "opioid epidemic," and they're beginning to realize there's little difference between oxycodone and heroin.
We've learned a lot in the years since Ledger's passing, in part from bearing witness to the long list of other celebrities who died with legal and illegal drugs in their systems. Some of the bigger names include Michael Jackson (2009, propofol and alprazolam); Whitney Houston (2012, cocaine, alprazolam and muscle relaxers); "Glee" star Cory Monteith (2013, heroin and alcohol); Philip Seymour Hoffman (2014, a mix of heroin, cocaine, alprazolam and amphetamines); Prince (2016, fentanyl); and Petty (2017, fentanyl, oxycodone and alprazolam).
For close observers, the pharmacopeia of this grim tally contained clues as to the nature and evolution of the opioid epidemic. Most of these celebrity deaths underscored the fact that drug combinations are particularly deadly, especially those involving alcohol or alprazolam (commonly known as Xanax). We learned drug users like Monteith and Hoffman were switching from prescription opioids, such as oxycodone, to street drugs ― an economic choice driven by both the scarcity of pills due to increased regulation and the availability of cheap heroin. With Prince's death in 2016 and the news of Petty's autopsy results, we learned the most lethal overdose threat was fentanyl, an opioid so potent paramedics worry about getting even a trace of it on their fingers.
"How could a patient overdose on medication prescribed by their doctor?"
For some experts, Ledger's death served as an alert to an epidemic already underway. Drug overdose deaths in the U.S. rose from fewer than 17,000 in 1999 to more than 36,000 in 2007. According to the International Narcotics Control Board, the U.S. consumed 83 percent of the global supply of oxycodone in 2007 and 99 percent of the world's hydrocodone. Ledger died with those drugs in his system ― painkillers that were largely unused or even banned elsewhere in the world.
But in many ways, the epidemic was just getting started when Ledger died.
Take the American Pain clinic. A week or so after Ledger's death, a couple of young felons opened a cash-only, walk-in pain clinic near Fort Lauderdale. They hired doctors who prescribed massive quantities of opioids to drug addicts, many of whom traveled from Appalachian states to Florida to load up on oxycodone and Xanax. Local police watched helplessly as American Pain became the biggest pain clinic in the country. The king of the pill mills. A place where the doctors wore guns under their white jackets. Where "patients" in withdrawal regularly went into seizures in the waiting room. Where cash flowed in so fast, the owners ditched their cash registers and stuffed the money into trash cans.
I wrote about the rise and fall of American Pain in my eponymous 2015 book. But even the guys who'd juiced the opioid epidemic by jump-starting the Florida pill mill industry had no idea what they were getting into. They told me they were blown away by the thousands of addicts and dealers who lined up for doctors' appointments. By how far they drove to score drugs. By their desperation. Everyone else seemed astonished and ill-prepared as well, from lawmakers, to doctors, to the Drug Enforcement Administration and to drug users, themselves. The power of this addiction wave caught many by surprise.
Even four years after Ledger's death, when I began my research, I felt like I'd stumbled into largely undiscovered territory. News coverage of the epidemic was patchy. Few books or major documentaries had tried to explain it. Cops and paramedics and judges and drug counselors were overwhelmed, but nobody seemed to have connected the dots.
Now, in 2018, we know. We hear about doctors who overprescribe to patients. About everyday people who are struggling. About how those in genuine need of pain medication now have difficulty getting their prescriptions due to more rigorous prescribing and dispensing practices. Last week, I conducted a LexisNexis search of the terms "prescription drug abuse" or "opioid." In 2007, the year before Ledger died, 741 newspaper stories in the database mentioned one or both search terms. For 2017, the same search returned 42,456 stories.
Heath Ledger would have turned 39 years old this April. His and other celebrity deaths have expanded our awareness of this still-growing problem. These days, when we hear about an entertainer ― or a neighbor, or a colleague, or a loved one ― dying before his or her time, our minds automatically flash to accidental overdose and opioids. I used to think knowledge alone would automatically subdue this epidemic. That hasn't happened yet. Awareness of prescription drug abuse is rising, but so are overdoses, which killed about 64,000 Americans in 2016, up from 34,450 in 2008.
Unfortunately, that's another lesson we've learned in the decade since Ledger's death. Once created, many addictions persist. And there's usually not a Hollywood ending.
John Temple is an investigative journalist and author of American Pain. He is a professor of journalism at West Virginia University's Reed College of Media.
This piece is part of HuffPost's brand-new Opinion section. For more information on how to pitch us an idea, go here.
Popular in the Community