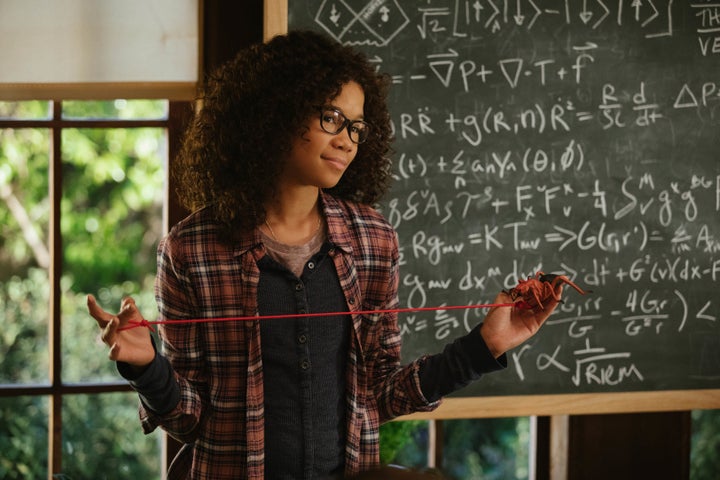 Warning: This piece contains spoilers.
Fifty-six years after it's publication, Madeleine L'Engle's beloved children's book A Wrinkle In Time came to the big screen under the direction of Ava DuVernay, the Oscar-nominated black woman filmmaker from Compton. DuVernay's version of the classic story comes with many changes, the most obvious being that the main protagonist Meg looks a lot different than how many readers may have imagined her.
When she created her vision for the story, DuVernay wanted Meg to have brown skin; and she wanted the magical guardians of Mrs. Whatsit, Mrs. Who and Mrs. Which to vary in race, religion, body type and age. Essentially, she reshaped the narrative to represent perspectives that was missing (or ignored) in the original text. Through this reimagining of the story, black girls who watch the movie and read the book will see themselves as people who can save the world just by being themselves.
DuVernay's creation is a representation of multifaceted black girlhood where positive traits, like love, hope and determination exist alongside anger, stubbornness and impatience. For example, in the story, although Meg is extremely smart, she's been dropped down to the lowest section in her grade, and authority figures refer to her as "uncooperative" and "belligerent." The school principal tells Meg "I can't do anything else with you. Try to be a little less antagonistic. Maybe your work would improve if you're general attitude were more tractable."

"Meg shows there is nothing wrong with her or any black girl. Her vulnerability becomes her strength."
School officials ignored Meg's needs and feelings in an effort to more easily control her, just like many ignore black girls in real life. Black girls are generally ignored in the school context although they often fare worse than the national average for girls on almost every measure of academic achievement. Additionally, they are disciplined more often than their peers and are largely pushed out of school spaces. They are often told to be more "tractable" by being less of everything that makes them... them.
Imagine what could have happened if teachers validated Meg's needs and learning styles in the classroom. Imagine if we refocused what many see as faults into strengths and supported black girls' traits as Mrs. Whatsit, Mrs. Who, and Mrs. Which did for Meg.
Meg, her brother Charles Wallace and friend Calvin, eventually arrive on Camazotz, the planet where the villainous IT resides and where the trio must rescue Meg's father. The three magical beings are unable to assist the children as they battle the darkness of IT, so they give each child a gift to help them on their journey. While Charles and Calvin are given gifts of resilience and communication respectively, Meg is given the gift of her faults - anger, impatience and stubbornness. Although her teachers considered these same traits as negative, Meg's faults become her greatest weapons against IT, who tries to control the minds of others. She uses these traits to resist the darkness.
Anger, impatience, and stubbornness are classic stereotypes used to represent black girls in the media. Meg, however, shows that there is nothing wrong with her or any black girl who is seen as indignant or restless. What others consider weaknesses or vulnerabilities, Meg reshapes as attributes worth celebrating, proving that all black girl traits, whether deemed positive or negative, deserve love and respect.
Meg eventually fights off IT and is finally able to reach her father. However, once she finds him, he is no longer the strong man she remembered him to be. He tells her that he almost gave in to IT and let the oppressive force win before Meg found him and helped him to regain his faith. black women and girls like Meg have constantly stood up (or sat down) to ensure that people did not lose faith in the "madman's dream" of equity and inclusion. They've been at the forefront of various movements, including #BlackLivesMatter and #MeToo. They have given their energy and their lives for progress.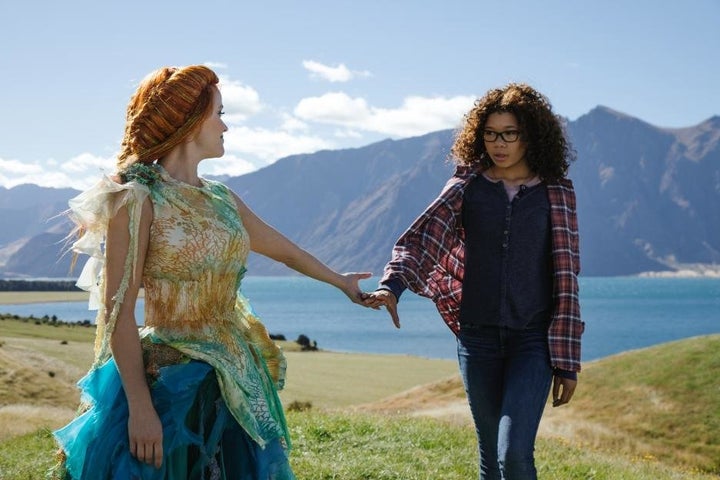 By the end of the novel, Meg is tired. Particularly, when she is told that she is the only one who can save her brother from IT, she feels as though the weight of the task will be too great. However, her three guardians give her a gift that the oppressor doesn't have - love. Anger helped her to save her father, but love helped her to save herself, to fight against IT and to ultimately win.
The weight of countering dominant perceptions of black girlhood should not be the sole job of young black girls. It takes love: love from their families, love from their friends, love from the community and love from the world. Though they manage to thrive under the oppressive forces that wish to steal their joy and take their magic and power, black women and girls are tired, like Meg. And when they are too tired to continue, they need others to show their love for them by actively contributing to the fight, not as allies, but as accomplices.
In the story, the concept of a wrinkle in time is described as a tesseract or energy that enables people to make connections between two previously disconnected space, allowing them to instantaneously travel through the universe without having to take "the long way around." Innovative writers, producers and directors like DuVernay are creating tesseracts through their films. We're done taking the long way around, and we're finally create important stories with girls of color at the head of the action. Restorying of Meg as a black girl takes situations from the original novel and connects it to real girls in our real world. Now, black women and girls who grew up with the novel no longer have to wonder where they fit in this book's universe.
If we read the book with Meg as a black girl after viewing DuVernay's film, we will see the same classic themes of individuality, acceptance, hope and love; but we will see them in a whole new way, and new young readers may finally start believing in the true existence of their own Black Girl Magic.
S.R. Toliver is a Ph.D. student at The University of Georgia studying representations of and responses to people of color in speculative fiction.
Before You Go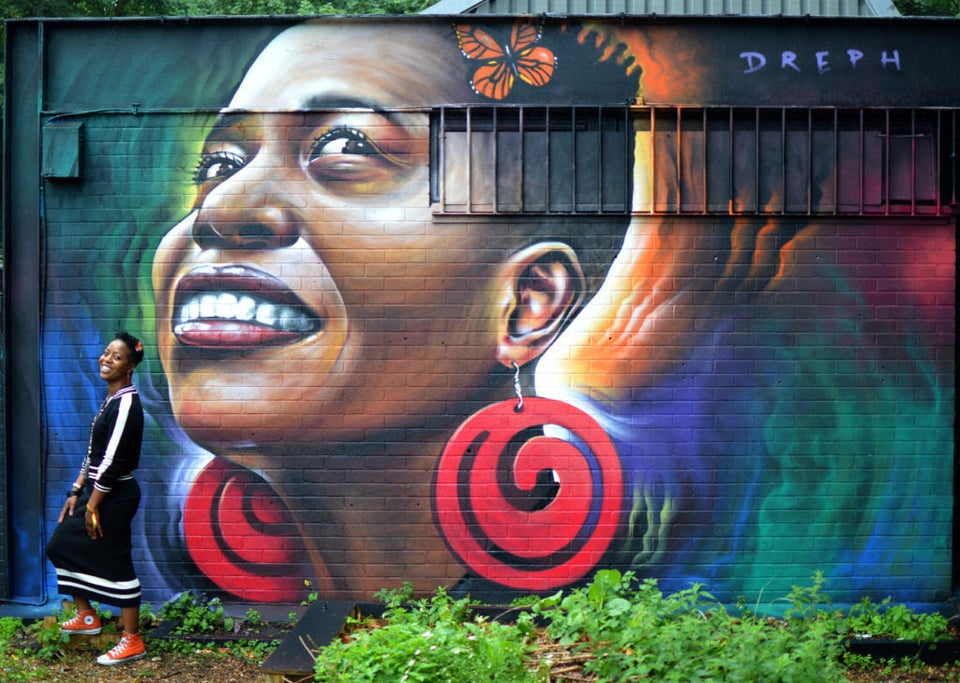 'You Are Enough" Project Celebrates Black Women
Popular in the Community