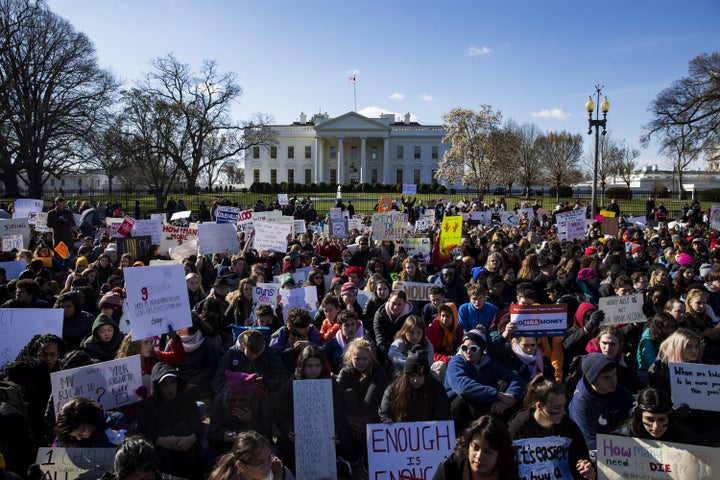 In the days and weeks since the horrific shooting at Marjory Stoneman Douglas High School, we have been forced to confront some very difficult questions. Why did this happen? What could we have done to prevent it? And will anything ever change?
Students, parents and teachers will be demanding answers to these very questions when they march on Washington, D.C., and all across the U.S. this coming weekend.
Our country has endured so many mass shootings that it is easy to become cynical. It is easy to believe that the gun debate is hopelessly stalled. It is easy to believe that we will never be safe.
In California, we are no strangers to the grief left in the wake of mass shootings. The San Bernardino terrorist attack in 2015 shook us to our core. That year alone, there were 3,095 gun deaths in our state.  
As a former 911 dispatcher, I am all too familiar with the sounds of gunshots and cries for help on the other end of the phone. Those calls are the hardest to bear and impossible to forget. One day those cries came from an 11-year-old who was murdered at the hands of her uncle. That murder has stayed with me throughout my career and was ultimately a galvanizing force spurring me into politics.
I refuse to accept that these horrific murders are inevitable. We can act to change this, and we must.
It's also why I vow to keep working to solve this tragic problem without infringing on anyone's rights. When the Second Amendment was written, people weren't using semi-automatic weapons that when modified, could fire off 10 rounds per second. We can all agree that we can protect the right of every individual to defend his or her family and uphold our nation's proud traditions of hunting and sport shooting while also protecting the rights of everyday citizens to feel safe.
Think about it: No other country in the world endures one tragic mass shooting after another. Like the students at the Parkland, Florida, massacre and across the nation, I refuse to accept that these horrific murders are inevitable. We can act to change this, and we must.
So, what should we do? For starters, we should make sure that no one can buy a gun without a background check, whether it is at a store or a gun show or on the internet. And we need to help law enforcement crack down on the black market by identifying patterns of firearm purchases — patterns that often lead to gun traffickers.
Right now, if someone walks into a store and buys three AR-15s, there is no requirement to report that to the Bureau of Alcohol, Tobacco, Firearms and Explosives. I have introduced commonsense legislation to make it so that such multiple purchases are reported. Also — this is hard to believe — gun trafficking is currently not a federal crime, which makes it much more difficult to go after criminals who sell guns on the black market. I have introduced a bill that would change that, too.
And then we can do something that even President Ronald Reagan once supported. AR-15s, AK-47s and guns like it are weapons of war, plain and simple. In the hands of a mass shooter or a gang member, they have the capacity to unleash horrific destruction. They have no place on our streets and no place in our schools.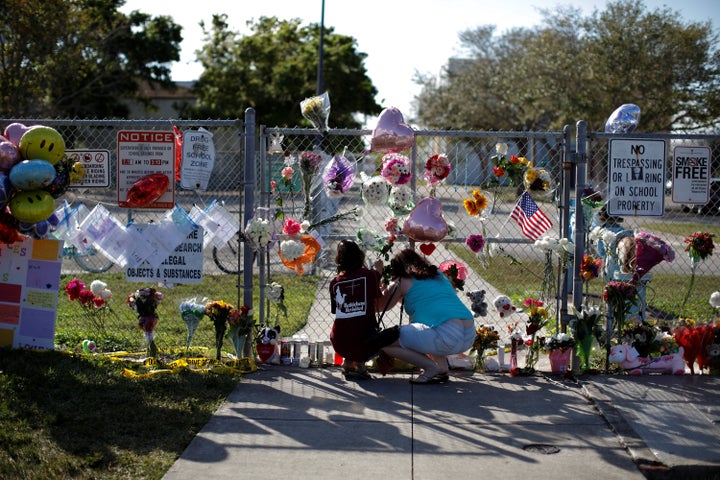 That is why California has banned assault weapons since 1989. The federal government should follow suit. The majority of Americans agree ― 67 percent of voters support a nationwide ban on the sale of assault weapons. So does my Republican colleague Rep. Brian Mast (Fla.), an Army veteran who pointed out after Parkland that his handgun was useless against a madman firing an AR-15 from a distance. Mast, a National Rifle Association member, is showing us that he is not beholden to the gun lobby. Congress could use more members with his bravery speaking out.
It is easy to get discouraged. But there are signs of hope all around. More than 800 March For Our Lives events have been organized by high school students who survived mass shootings and are telling their stories and making their voices heard. Companies like Dick's Sporting Goods and Walmart are taking steps to limit the sale of assault weapons. And as we've seen, standing up to the NRA isn't an impossible feat.
Congress had the courage to ban these weapons once before. From 1994 to 2004, the sale of new AR-15s and AK-47s to the general public was illegal — and our country became safer as a result. We can and must summon the strength to do it again.
Rep. Norma J. Torres represents California's 35th Congressional District. She is a member of the House Gun Violence Prevention Task Force. 
Calling all HuffPost superfans!
Sign up for membership to become a founding member and help shape HuffPost's next chapter