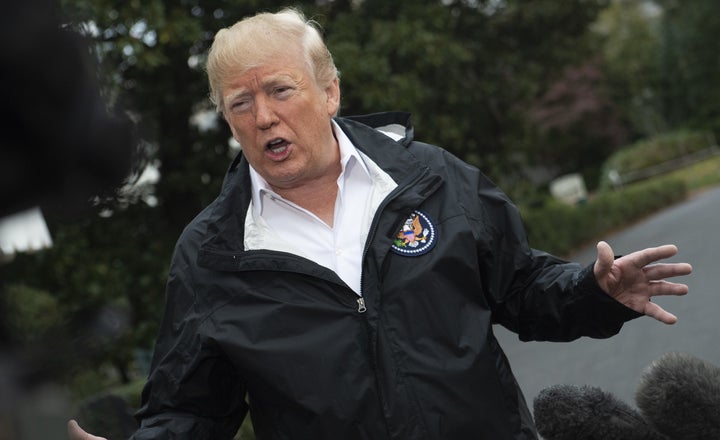 That's true legally, with regard to what we keep learning about special counsel Robert Mueller's Russia probe and the fact that Democrats in the House ― with outgoing Republican Intelligence Committee Chairman Devin Nunes no longer able to protect Trump ― will also now truly investigate the issue, even if Trump fires Mueller.
But it's also true for both Trump and the Republican Party, electorally.
Trump and certainly his political aides must see that his greatest campaign weapon ― viciously assaulting immigrants and people of color with racist rhetoric and actions ― misfired spectacularly in the midterms and is likely to do the same in 2020.
Without that, Trump's pretty much got nothing.
Other weapons in his arsenal have been defused. Attacking Obamacare won't work any longer. The midterms proved that it's now the Democrats' issue to use against him and the GOP. Promising to cut taxes is empty, as the massive tax bill was a dud. It was a payout to the rich and corporations, with little for average Americans.
Trump broke his promise to his supporters that he would "drain the swamp" by actually filling it up further: Now House Democrats will use investigations to exploit the corruption of Trump and his Cabinet, which will garner enormous media attention.
And Trump's promise to protect Medicare, Social Security and Medicaid was exposed as phony when he allowed Republicans to say several times in the past year that they would soon make cuts to these programs. Once again, it will be Democrats who will save them, something voters entrusted them to do by electing them to lead the House.
It's clear Trump knows all of this, consciously or not, and the last two weeks have seen him behave more erratically than any period since he entered the White House.
From not leaving his hotel room in Paris to honor America's war dead to refusing to visit Arlington National Cemetery on Veterans Day, Trump showed how small ― and gloomy ― he's feeling after the repudiation of the midterms. Visiting cemeteries is always a sad task, after all, and surely it's more grim if you're already feeling very down.
Meanwhile, Trump has reportedly been lashing out at White House aides, who try to avoid him, and questioning the loyalty of Vice President Mike Pence ― something the president vehemently denied.
"It's sinking in for everyone both in and out of the White House that the midterms were a disaster for Trump and the GOP."
He later admitted he probably "should have" gone to Arlington, but made it worse by offering the excuse that he was "extremely busy making calls." He sent out tweets of support to Californians battling devastating wildfires, but only after his first callous remarks blamed poor "forest management" without even expressing his sorrow for those who died. But, again, he only made it worse when he visited the state and implied Californians were to blame because they should have been "raking" the forest floors to prevent fires.
Firing Jeff Sessions and replacing him with Matt Whitaker as acting attorney general immediately after the election further revealed his grave fears of the Mueller probe, and showed how far he'll go to try to stop it.
Contrary to his election night claims, it's sinking in for everyone both in and out of the White House that the midterms were a disaster for Trump and the GOP.
It's true that Trump's assaults on so many groups ― from African-American NFL players to transgender Americans ― may have helped galvanize his base. But Trump's two years in office energized Democrats equally or more so.
And it's his attacks on immigrants that may have done the most damage, outweighing any possible upside for him, by bringing so many more people into the political process. This is especially true in regard to the Senate and looking forward to Trump's 2020 re-election aspirations as well.
Republicans picked up Democratic Senate seats in overwhelmingly white states that voted for Trump in 2016 ― North Dakota, Indiana and Missouri. But it should be pointed out that Sens. Claire McCaskill (D-Mo.) and Joe Donnelly (D-Ind.) played into Trump's anti-immigrant rhetoric: Both said they were concerned about the caravan of migrants and supported Trump's wall on the border.
Beto O'Rourke, however, spoke out forcefully against Trump's brutal war on immigrants, and, in a stunner for Texas, lost by only 2.6 percentage points against Sen. Ted Cruz, shading Texas purple for the presidential race. Republican Sen. Dean Heller lost in Nevada, as did Republican Nevada gubernatorial candidate Adam Laxalt. The state, which Hillary Clinton won in 2016, now seems out of reach for Trump.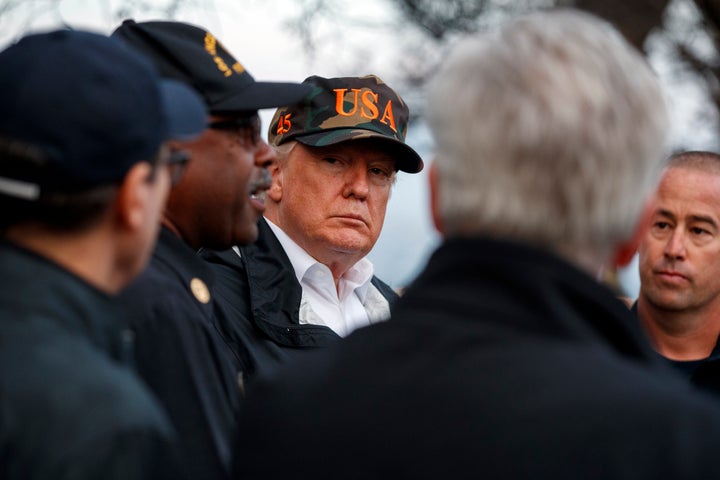 Assaulting immigrants also seemed to backfire in Michigan, Wisconsin and Pennsylvania, the three states Trump narrowly won in 2016, and which he'll need again. Democratic senators up for re-election in those states won by big margins ― by speaking out forcefully against Trump. The governors' seats in Wisconsin and Michigan flipped to blue, and Pennsylvania re-elected a Democratic governor. In both Michigan and Pennsylvania, the Democratic gubernatorial candidates won by 9 points or more.
Just as in Arizona, Nevada and Texas, what was markedly different in these states from 2016 was who turned out to vote.
In Michigan, for example, there was slightly higher overall turnout for the 2016 presidential election year, but there was actually a decrease in turnout that year in Democratic-leaning urban counties while rural counties, which voted for Trump, had much stronger turnout than 2012. In 2018, however, Michigan saw the largest turnout statewide for a midterm election in nearly 50 years, with very strong turnout in urban Democratic-leaning counties. It's not shocking then that Democrats ― and women in particular ― trounced in statewide races, including secretary of state and attorney general in addition to the gubernatorial race.
Trump's conspiracies about caravan invaders doesn't appear to have had any positive effect for him in these states in 2018, and it's doubtful anything similar would in 2020. Democratic Senate candidates in those states hammered Trump on Social Security and health care, in addition to hitting back on his immigration scares. Pointing to those states, Democratic pollster Stan Greenberg noted that Democrats didn't just win over suburban white women on these issues ― they peeled off some of Trump's core working-class white and rural voters.
Trump may not know the details of all this ― surely not as well as GOP strategists know them and are learning about them more as the outcome of the midterms comes into sharper view. But he seems to intuitively know that the issues he perceived as his magic bullets did not work ― and may not work again.
That, along with the Russia probe and the specter of House Democrats investigating an array of questions potentially involving his family and finances, has added massively to Trump's already considerable paranoia.
The question now becomes: If Trump thinks he's on his way to losing in 2020, what is he willing to do to win?

Michelangelo Signorile is an editor-at-large for HuffPost. Follow him on Twitter at @msignorile.
Popular in the Community