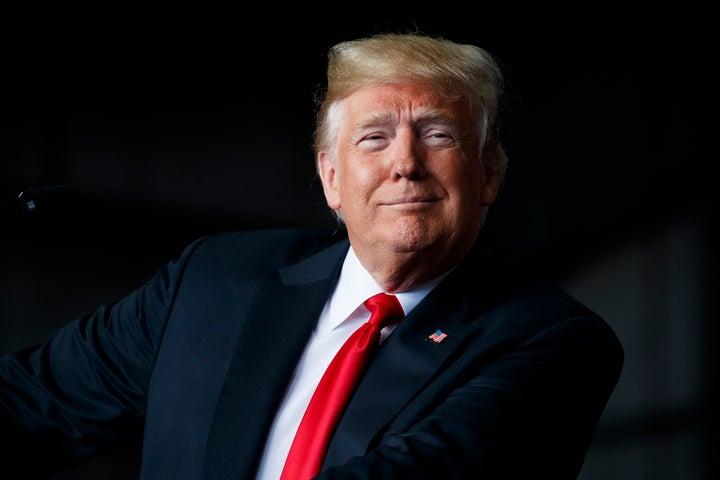 Instead of expressing sympathy for the victims of these horrors, President Donald Trump once again opted to dig his heels even deeper into partisan politics as Election Day neared. No real surprises, there. But what sickens me about the president's recent behavior is his eagerness once again to cast the primary threats facing our country as ― and unload all of his disgraced administration's problems on ― his favorite scapegoats: immigrants and minorities.
The clearest example of this bigotry-as-closing-argument has been the president's incessant fearmongering about the caravan of Central American refugees moving north through Mexico to seek asylum. Never mind that we've known since mid-October that the migrant caravan has been slowly approaching the United States' southwest border. Since these recent terror attacks, Trump and his fellow Republicans have been a broken record, warning of the "invasion" of desperate parents and children seeking refuge from violence and poverty in their home countries. Trump has gone so far as to mobilize as many as 5,200 troops; his secretary of homeland security, Kirstjen Nielsen, told news outlets these armed forces have "no intention right now to shoot at people," which isn't exactly reassuring.
It's beyond the pale that the president of the United States is willing to play politics and pander to GOP voters instead of act as a moral guide for a nation gripped by homegrown terrorists. All of this is nothing more than a continuation of his divide-and-distract strategy ― a carefully constructed plan to divert attention from the real issues facing our communities and nation and instead refocus the conversation back to his immigration punching bag.
The thousands of armed forces Trump is deploying to the border will cost taxpayers hundreds of millions of dollars, and to what end? Putting up barbed wire to keep parents and children fleeing violence and gangs in their home country is not a display of toughness on border security. It's an exercise in racism and fearmongering by a president who is obsessed with pointing his finger at people of color any time he feels politically threatened. Let's not forget that the Posse Comitatus Act of 1878 prevents the military from acting as civil law enforcement officers.
Our future as a nation has been at stake for quite some time. The president's closing argument ahead of this midterm election has been to double down on political attacks and shift the discourse toward immigration. The response every eligible voter should give this Election Day is that they will not be dragged down any further as a people. That they will not stand for hate, from violent extremists or from inside the White House. And that they will vote out every single candidate who supports the Trump agenda.
Juan Escalante is an immigrant advocate and online strategist who has been fighting for the Dream Act and pro-immigration policies at all levels of government for the past 10 years.
Popular in the Community