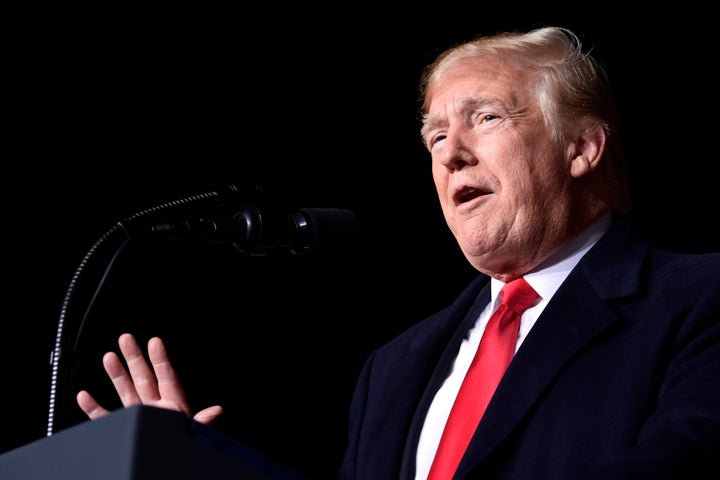 On Wednesday, packages containing "potential explosive devices" were sent or addressed to former Secretary of State Hillary Clinton, CNN, former CIA Director John Brennan, Rep. Maxine Waters (D-Calif.) as well as former Vice President Joe Biden, Rep. Debbie Wasserman Schultz (D-Fla.), former President Barack Obama, and former Attorney General Eric Holder. Another device was reported early Thursday, seemingly directed at the actor and frequent Trump critic Robert De Niro. One was found at the home of George Soros earlier in the week. 
Addressing these acts of domestic terror at a rally in Wisconsin on Wednesday night, President Donald Trump declared that "any acts or threats of political violence are an attack on our democracy itself … we want all sides to come together in peace and harmony."
Mind you it was just last week that Trump praised a congressman who assaulted a reporter. Trump's call for unity lasted a few seconds, as he immediately placed blame on the media, "The media also has a responsibility to set a civil tone and to stop the endless hostility and constant negative and oftentimes false attacks and stories. Have to do it."
He then attacked Democrats, repeating the blatant lie that "the Democrat Party is openly encouraging caravan after caravan of illegal aliens to violate our laws and break into our country." His list of grievances against Democrats also included Brett Kavanaugh and how they "made him suffer." Trump then asked the crowd, "Do you see how nice I'm behaving tonight?"
To be clear, since he took the oath of office, the president of the United States has repeatedly and directly attacked those on the receiving end of this week's attempted attacks.
On Feb. 17, 2017, Trump tweeted, "The FAKE NEWS media (failing @nytimes, @NBCNews, @ABC, @CBS, @CNN) is not my enemy, it is the enemy of the American People!"
Since November 2016, Trump has tweeted the words "Crooked Hillary" 70 times, referring to his election rival Hillary Clinton, who by the way is no longer running for president and has no active role in politics or government.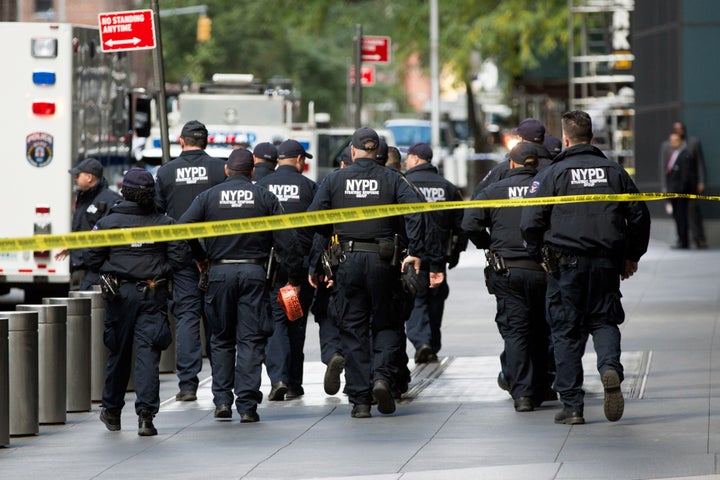 Make no mistake about it, Donald Trump is responsible for cultivating this dangerous climate in which the most deranged among us feel empowered and emboldened to embrace violence and hate.
Trump is the president of the United States. The leader of the free world. Every day, he commands the largest podium in the world. He has the power to do more good in one day then most of us can do in an entire lifetime. How does he use that power and that podium? To divide. To deceive. To destroy the fabric of what makes our country truly great.
For the better part of two years now, Trump has used the power of the presidency to attack people exercising the fundamental freedoms that our country was founded on. From immigrants to football players, military veterans and public servants, sexual assault survivors and survivors of mass shootings, Trump has mocked and attacked them without hesitation or regret.
Is anybody really surprised that people would start acting on the president's words? What's sad and scary is that we have now moved beyond the hypothetical. What was previously unthinkable is now a reality we must urgently confront. A reckoning has now been thrust upon us.
We are either going to be a nation that allows our president to lead by hate, fear and violent rhetoric, or we are going to unite behind our common values to show one another there is a better way.

Kurt Bardella is a HuffPost columnist and a former spokesman for the House Oversight and Government Reform Committee, U.S. Sen. Olympia J. Snowe (R-Maine) and Rep. Brian Bilbray (R-Calif.) Follow him on Twitter: @kurtbardella.
REAL LIFE. REAL NEWS. REAL VOICES.
Help us tell more of the stories that matter from voices that too often remain unheard.