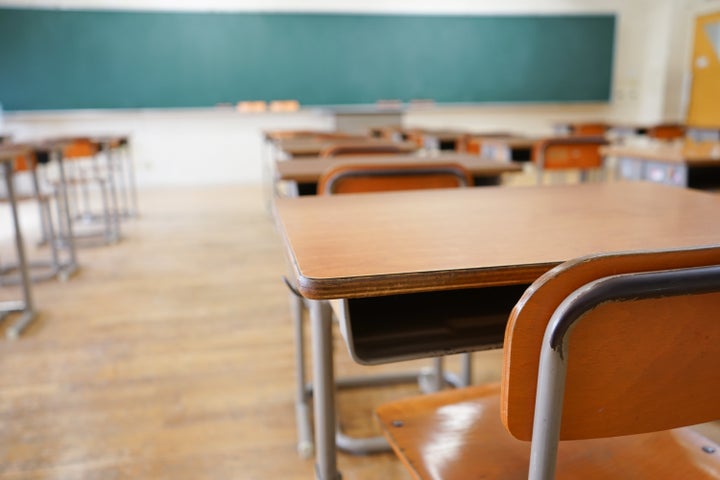 The ongoing debate about the separation of children from their detained parents has all eyes on the U.S.-Mexico border. But millions of undocumented youth are currently living in limbo. Upcoming court cases will soon determine if the Deferred Action for Childhood Arrivals program, which protects young undocumented immigrants from deportation, will be restarted or if it will be ended for good.
All the while, more than 500 children who were separated from their parents at the border still haven't been reunited with them. The impact of cruel and unjust laws goes way beyond the border. In fact, when we look closely, the damage spreads to all of us.
This has proved to be true in the state of Georgia, which is home to one of the fastest-growing populations of undocumented immigrants in the country. Restrictive immigration laws in the Southern state not only harm undocumented immigrants, they also undermine Georgia's economy, international reputation and its ability to compete in a global economy.
Georgia's targeting of undocumented immigrants reached fever pitch in 2010, when many of the 1990s childhood arrivals reached college age. That year, the Georgia Board of Regents passed two policies to ban undocumented students from enrolling in its top public universities and deny them the right to pay in-state tuition rates throughout the state. In doing so, Georgia became one of only three states in the country, along with South Carolina and Alabama, to implement an admissions ban against undocumented students in public higher education.
"The same public universities in Georgia that banned black students in the 1960s ban undocumented students today."
In 2017, Georgia passed the first and only anti-sanctuary campus bill in the country, threatening to punish any private university for adopting sanctuary policies to protect its undocumented students.
Since 2012, more than 800,000 DACA recipients have been granted a temporary federal work permit, eligibility to obtain a driver's license and reprieve from deportation nationwide. However, in states like Georgia, home to more than 24,000 DACA recipients, the program perpetuates a system in which an entire population of young people can legally drive to low-wage jobs and pay their taxes, but are still denied access to higher education and the right to vote. With a different name and a different population, Georgia has ushered in a new era of segregation. The same public universities in Georgia that banned black students in the 1960s ban undocumented students today.
After students learn they are banned from matriculating into university after growing up and going to school in Georgia, they often experience high rates of depression, anxiety and suicidal thoughts. In a newly released report documenting the impact of Georgia's admissions and in-state tuition bans against undocumented students, Raymond ― a DACA recipient whose last name is omitted to protect his identity ― testified, "I graduated high school with a 4.0. I was salutatorian of my class. Despite [this], there was a very likely chance I wasn't going to be able to go to college. It got to the point in high school that I tried to take my own life."
"Restricting undocumented student access to higher education harms all of us: It targets and punishes our youth, wastes taxpayers dollars, and undermines our international credibility."
But rather than make these necessary improvements, Georgia has opted to exclude from higher education immigrant children who have been raised and educated in Georgia, to its own detriment. In 2014, Gov. Nathan Deal (R) declared: "By 2020, more than 60 percent of job openings in Georgia will require some form of postsecondary education. To meet this demand, we must increase the number of students graduating with postsecondary degrees in a timely, cost-effective manner."
If this discrimination continues, a large portion of Georgia's population won't be able to attend college and contribute to the economy of the place they call home.
The segregation of young people in Georgia also violates international human rights law and diminishes the state's credibility in the international arena. Georgia's admissions ban violates Article 26 of the Universal Declaration of Human Rights of 1948, which protects the right to higher education based on merit, rather than social status. The bans also violate provisions of other significant international treaties such as the Convention on the Rights of the Child and the Convention on the Elimination of All Forms of Racial Discrimination. Gaining notoriety for targeting and punishing young people and violating international human rights norms doesn't bode well for a state trying to increase its engagement with the world and compete in a global economy.
Despite the tremendous obstacles that undocumented youth face in Georgia, they are more determined than ever to go to college and keep their families together. This year at Freedom University, an Atlanta-based freedom school for undocumented students banned from equal access to public higher education in Georgia, one in three students won full scholarships to college out of state. While this is an extraordinary gain for individual students, it is a terrible loss for the state of Georgia. In the face of the innumerable barriers placed in front of them, undocumented youth will persist.
States across the country can learn from the grievous mistakes of Georgia. Restricting undocumented student access to higher education harms all of us: It targets and punishes our youth, wastes taxpayers dollars and undermines our international credibility. Everyone benefits when the best minds and the most qualified students receive a college education.
Laura Emiko Soltis is the executive director of Freedom University, an Atlanta-based freedom school that provides free college-level classes, college application and scholarship assistance, and social justice leadership training for undocumented students in Georgia. She tweets @FU_Georgia.
Azadeh Shahshahani is the legal and advocacy director for Project South and a past president of the National Lawyers Guild. She tweets @ashahshahani.
Related
Popular in the Community